KTM 790 DUKE ('18- )
[L] RACING HOOK + CANISTER HANGER
SATO RACING [L] Racing Hook + Canister Hanger for 2018+ KTM 790 Duke are matching CNC-machined billet aluminum parts that can be combined to eliminate the stock passenger pegs: The left side peg bracket is replaced by our sleek anodized aluminum Racing Hook, providing a sturdy anchor point for a tie-down strap. while the Canister Hanger omits the passenger peg/canister hanger combo on the right side. The design of our Canister Hanger is similar to the Racing Hook, but has an opening sized for the stock hanger hardware. Choice of Black or Gold anodized finish, with Black-anodized spacer collars and stainless steel bolts. (Racing Hook and Canister Hanger sold separately).

[L] Racing Hook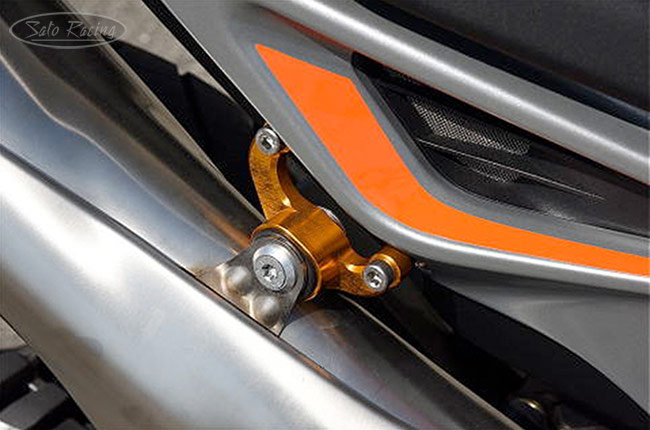 Canister Hanger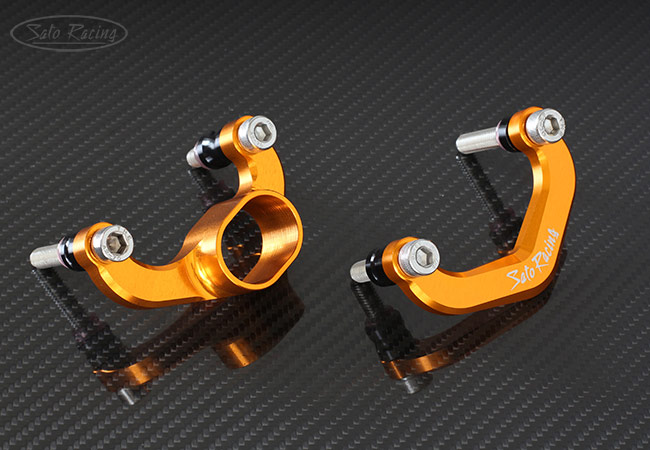 Canister Hanger [L] Racing Hook
[L] Racing Hook
BLACK
KTM-790HOOK-BK
$45
GOLD
KTM-790HOOK-GD
$45
Canister Hanger
BLACK
KTM-790CH-BK
$120
GOLD
KTM-790CH-GD
$120
Have questions or prefer to order by phone? You can call us to place an order -



More Sato Racing items for 790 Duke