KAWASAKI NINJA 650 ('12-'16)
HELMET LOCK
Secure your helmet with this SATO RACING Helmet Lock for 2012-16 Ninja 650 (ER6f) and ER6n. This handy lock installs in a convenient location below the seat on either the left or right side, giving you an easy and secure option for stowing your helmet on your bike. Includes 2 keys.

A matching Helmet Anchor is an available option.
The following photos show this lock installed on a 2012 Ninja 650.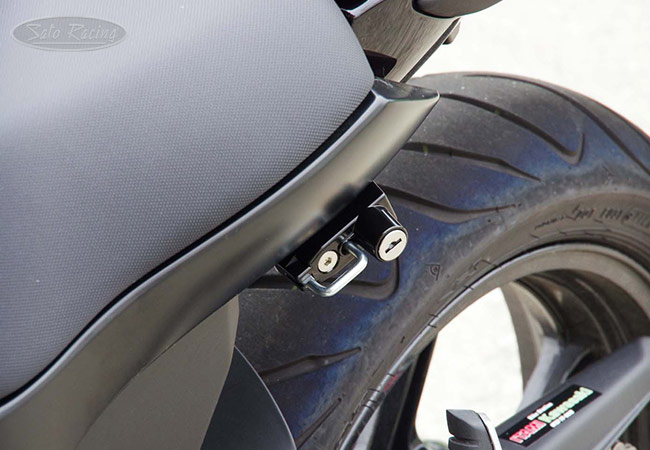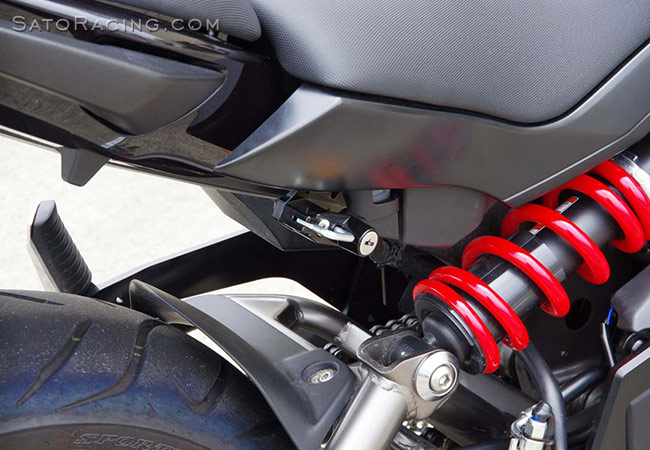 Helmet Lock can be installed on the left or right side.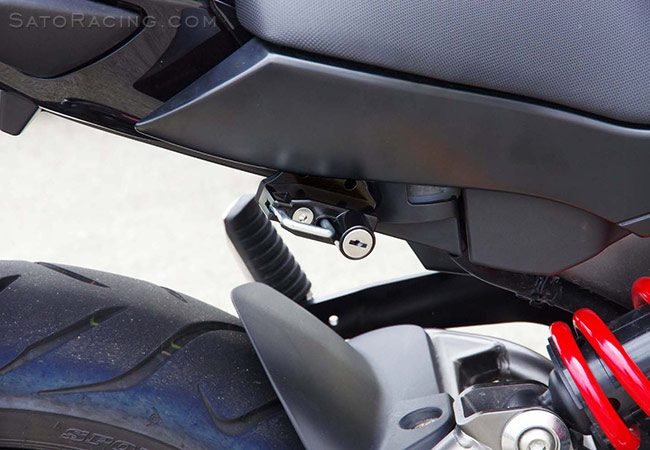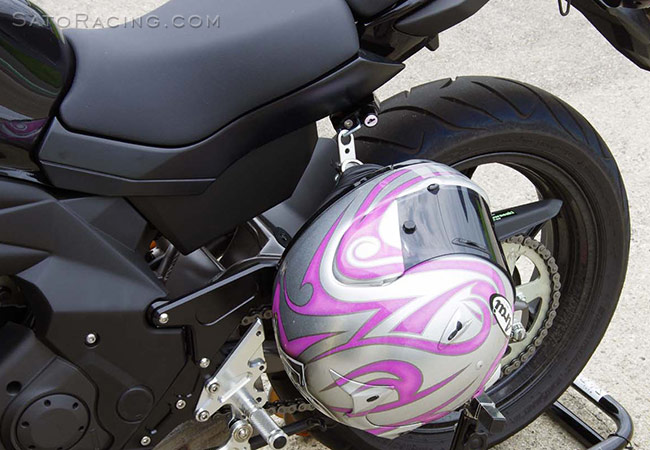 Helmet attached to Lock with optional Helmet Anchor.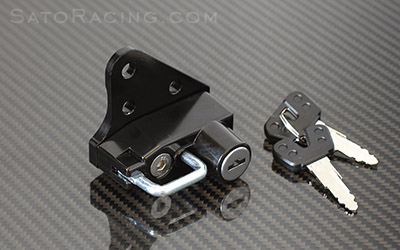 HELMET LOCK
K-65012HL
$62.50

More Sato Racing items for Kawasaki Ninja 650