APRILIA RSV4 ('09- )/ Tuono V4 R ('12- )
FRONT AXLE SLIDERS
SATO RACING Front Axle Sliders for 2009 and up RSV4 and 2012 and up Tuono V4 series are just what you need to protect those pricey Brembo and Ohlins parts on your Aprilia from scrapes or more serious damage if you ever lay the bike down. Slider pucks made of dense, low-friction Delrin will help glide the front wheel of the bike to a smooth, controlled stop, while keeping the lower fork and wheel rim from scraping the ground. Easy install.

2 Axle Slider versions are now available for RSV4 and Tuono V4:
Part# A-RSV4AS-F fits all model years through 2020.
Part# A-RSV4AS2-F has a slightly longer slider puck on the left side, for optimal protection when installed on 2021-22 Tuono V4 series, but it can also fit earlier model years of Tuono V4 and RSV4.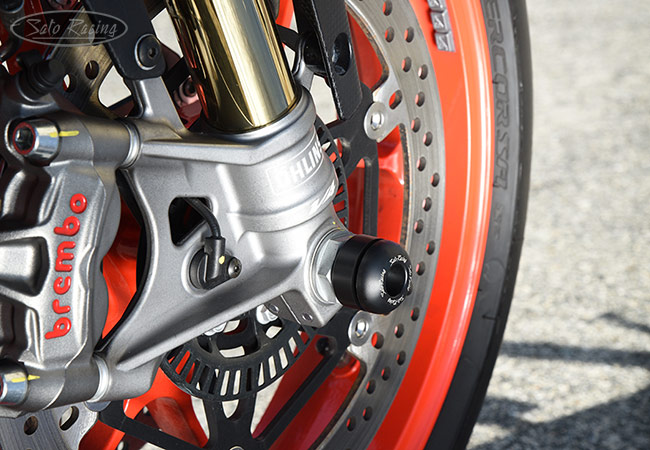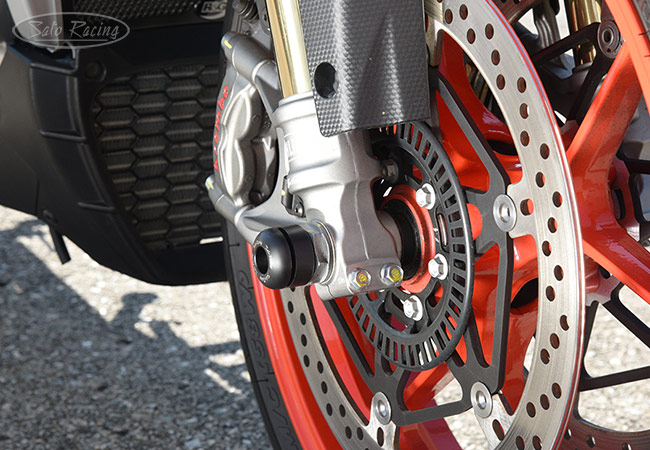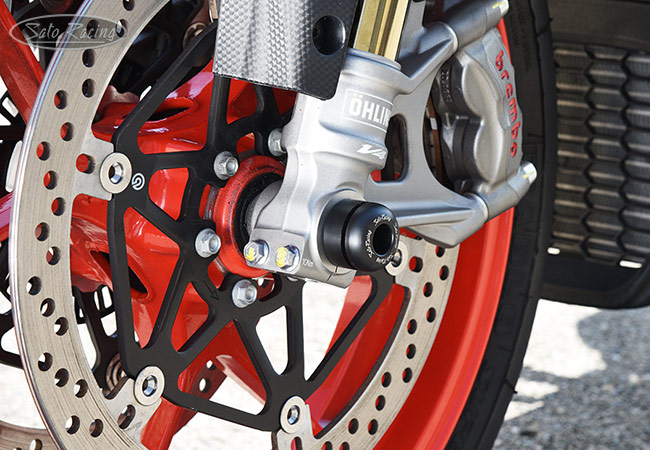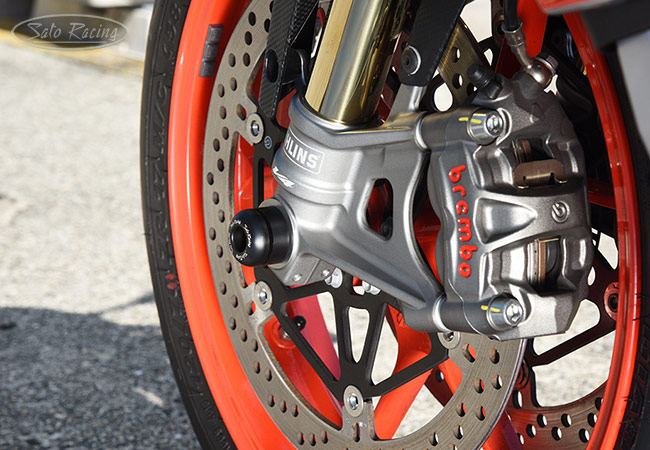 Std version Axle Sliders part# A-RSV4AS-F shown above.
FRONT AXLE SLIDERS
(Std version)
A-RSV4AS-F
$70
FRONT AXLE SLIDERS
(version 2 design)
A-RSV4AS2-F
$70
Have questions or prefer to order by phone? You can call us to place an order -



SATO RACING stocks a full selection of Replacement Parts for all our Sliders.
* * * Contact us to place an order * * *
To find out individual part names & numbers, see the illustrated parts list included
with your Sato Racing Axle Sliders, or view the PDF parts list: A-RSV4AS-F

More Sato Racing items for RSV4 / Tuono V4 R/ 1100