TRIUMPH SPEED TRIPLE RS / RR ('22)
FRAME SLIDERS
SATO RACING Frame Sliders for 2022 Triumph Speed Triple 1200 RS/ RR feature tough slider pucks made out of high density black DELRIN, a low-friction, abrasion-resistant material ideal for protecting the bike from scrapes or more serious damage if you lay it down at speed on the track. The sliders will keep the engine, farings, radiator shroud and other exposed parts around the forward section of the frame from touching the pavement in a crash, with the slider pucks absorbing and dissipating any potential damage while helping the bike slide to a smooth, controlled stop. The sliders are mounted to the frame at 2 points with high strength anodized billet aluminum brackets and collars, and chrome molybdenum bolts. (L/R Set of 2)

For the most complete protection, install these Frame Sliders together with our Front and Rear Axle Sliders.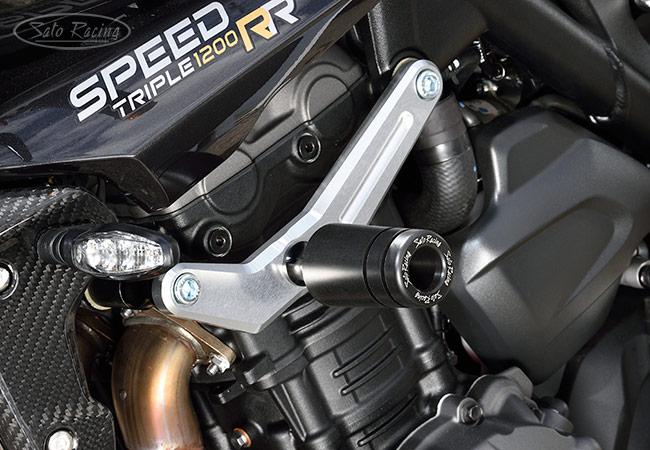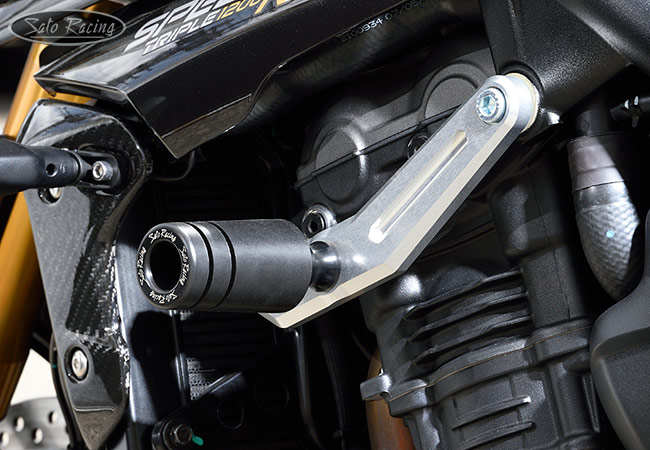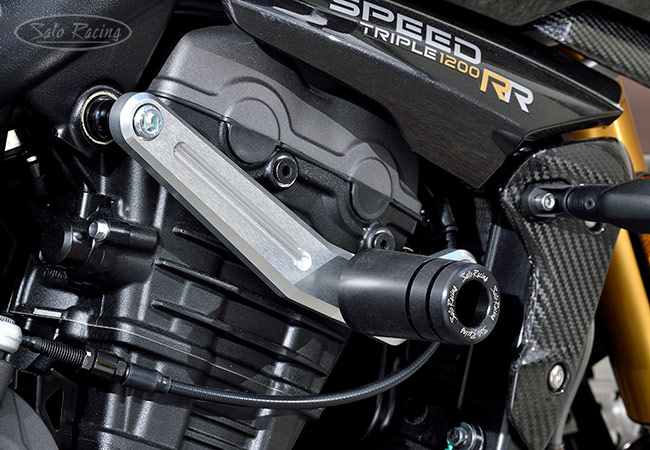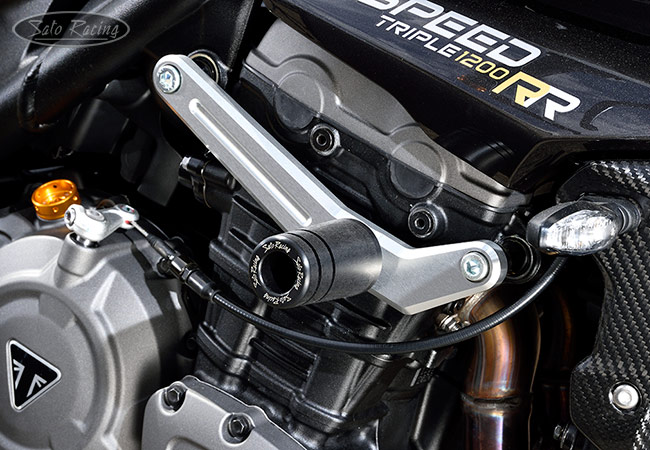 FRAME SLIDERS
T-ST22FS
$235
ARRIVING SOON

TRIUMPH SPEED TRIPLE RS / RR ('22)
FRONT + REAR AXLE SLIDERS
SATO RACING Front Axle Sliders for 2018-2022 Speed Triple/RS/ RR feature slider pucks made of high-density black DELRIN for optimal protection of the lower fork area if you slide on the track. Sliders are fastened to the front axle hub with a stainless steel throughbolt.
SATO RACING Rear Axle Sliders for 2022 Speed Triple RS/ RR protect the swingarm area. The left side slider puck features a hollow inner sleeve, to retain compatibility with single-side swingarm-type stands.
FRONT AXLE SLIDERS (part# T-ST22AS-F)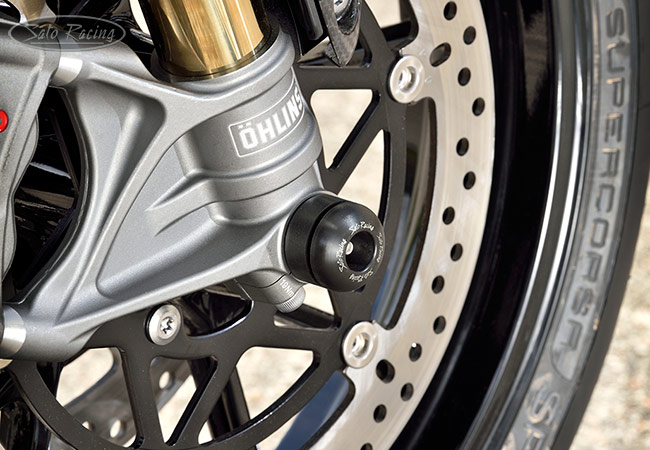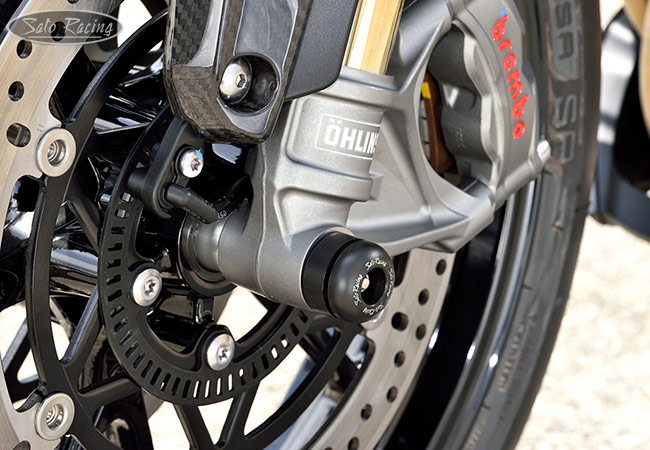 REAR AXLE SLIDERS (part# T-ST22AS-R)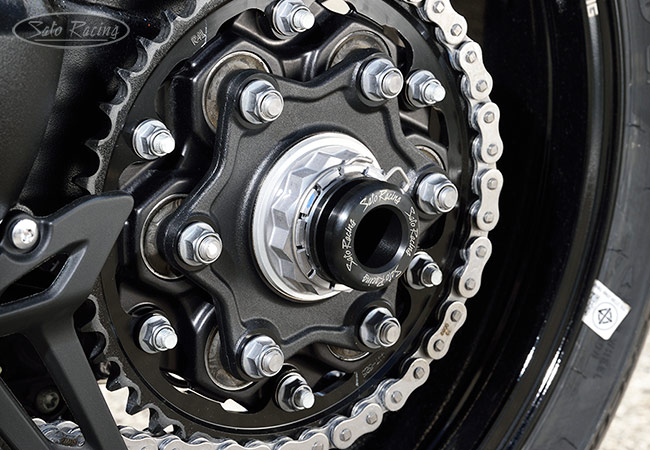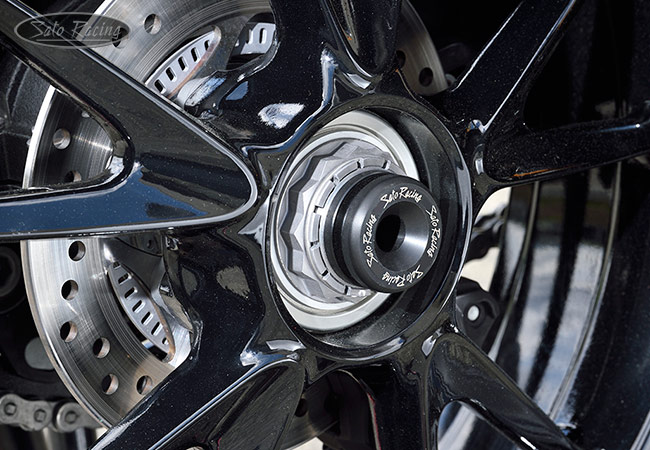 FRONT AXLE SLIDERS
T-ST18AS-F
$59.95
REAR AXLE SLIDERS

T-ST22AS-R
$145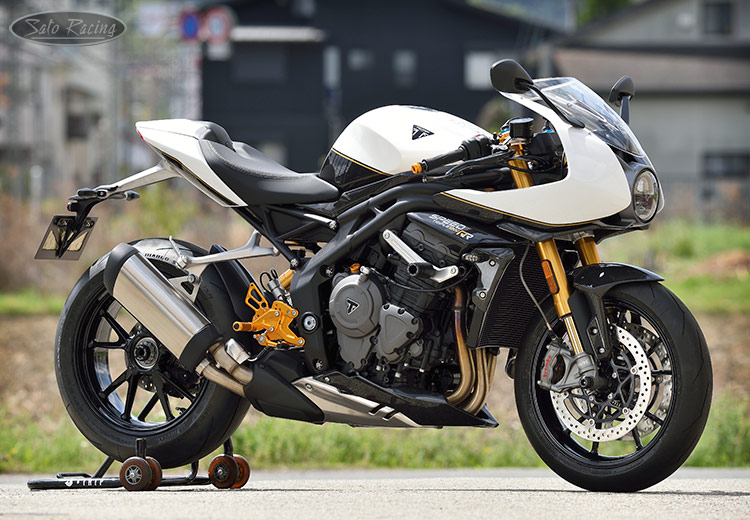 Have questions or prefer to order by phone? You can call us to place an order -



More Sato Racing items for 2022 Speed Triple

HOME | TRIUMPH Index | SPEED TRIPLE RS '22 Index | SPEED TRIPLE RR 22 Index