HUSQVARNA NUDA 900/R ('12-'13)
FRAME SLIDERS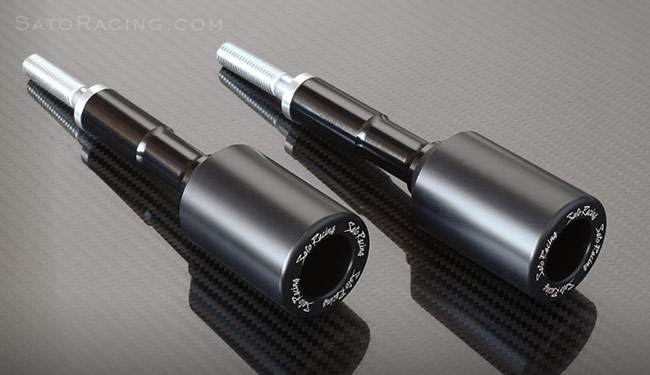 SATO RACING Husqvarna Nuda 900/R Frame Sliders feature slider pucks are made of hard, abrasion-resistant DELRIN plastic for excellent protection in a slide on the track. Attached with anodized billet aluminum collars and chrome molybdenum bolts. (Set of 2)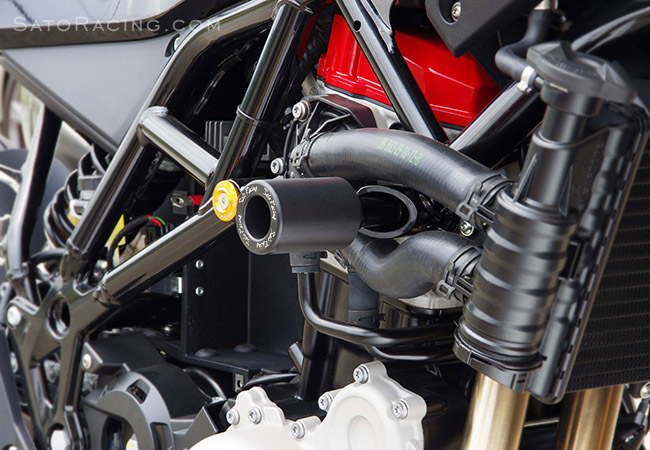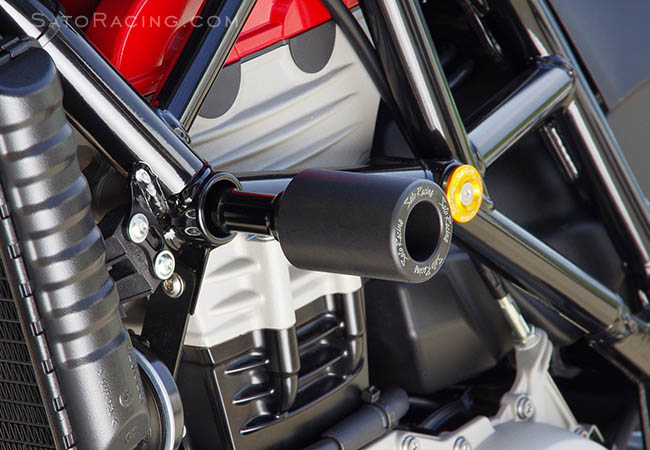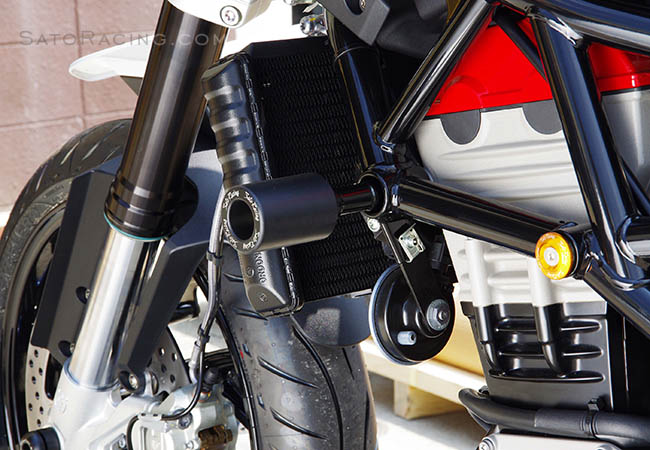 FRAME SLIDERS
HV-N900FS-BK
$135
If you are outside the US and would like to purchase this part, Contact Sato Racing for an estimate.

SATO RACING offers a full selection of Replacement Parts for our Frame Sliders.
* * * Contact us to place an order * * *
To find out individual part names & numbers, see the illustrated
parts list included with your Sato Frame Sliders.

More Sato Racing items for Husqvarna Nuda 900