DUCATI STREETFIGHTER V4
FRAME SLIDERS + ENGINE SLDERS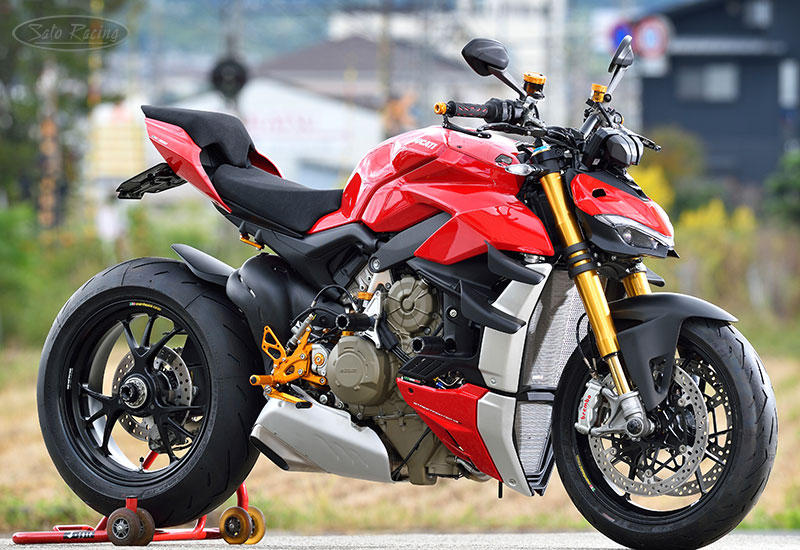 SATO RACING Frame Sliders and Engine Sliders for 2020+ Ducati Streetfighter V4 feature tough slider pucks formed of high-density black DELRIN, an abrasion-resistant material with low friction properties that make it ideal for protecting the bike from scrapes or more serious damage if you lay it down at speed on the track, by keeping the exposed engine and related parts from touching the pavement, with the slider pucks absorbing and dissiparing any potential damage while helping the bike glide to a smooth, controlled stop.

We make 2 types of body-mounted sliders for Streetfighter V4:
Frame Sliders attach at the forward frame mount point, while the Engine Sliders (sold separately) install further back around the engine case, protecting the mid-section of the bike. Choose one type, or get them both for the most comprehensive protection.

Frame Sliders (L-side)
The Frame Sliders include black anodized billet aluminum collars
and attach to the frame with chrome molybdenum bolts.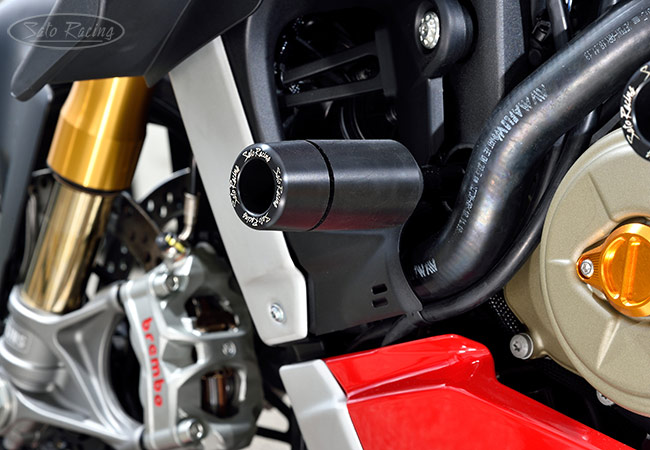 Frame Sliders (R-side)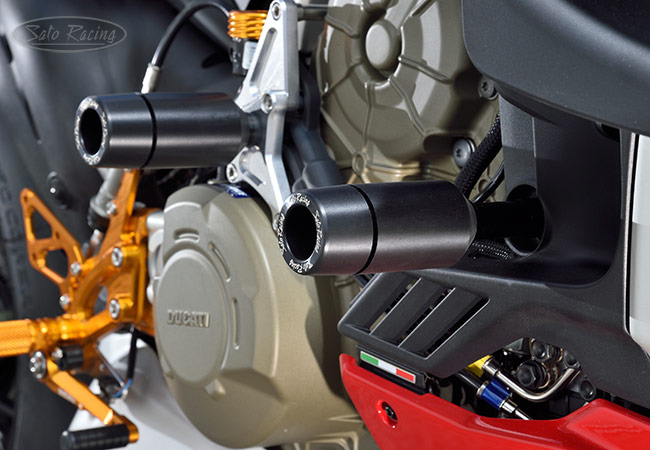 Frame Sliders and Engine Sliders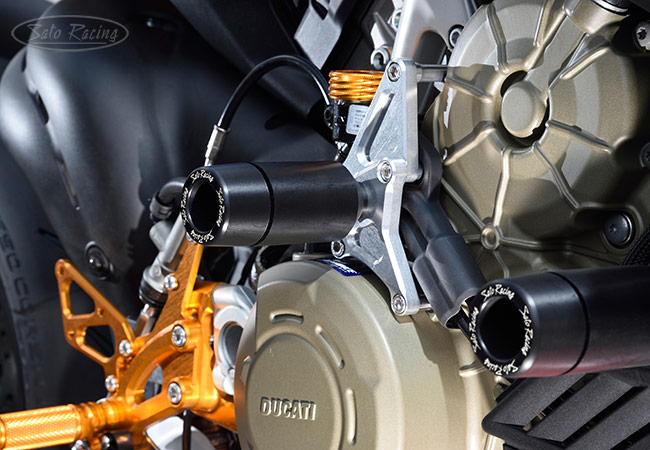 Engine Sliders (part# D-SFV4ES) mount over the engine case on both sides with high strength anodized billet aluminum brackets and spacer collars, providing protection for the engine and surrounding exposed parts around the center of the bike.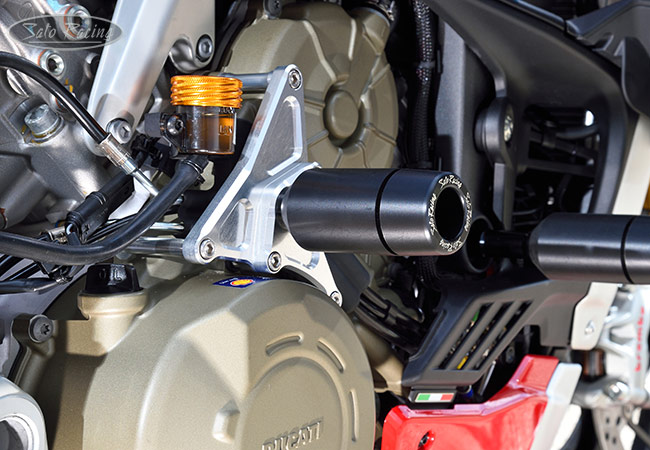 Engine Sliders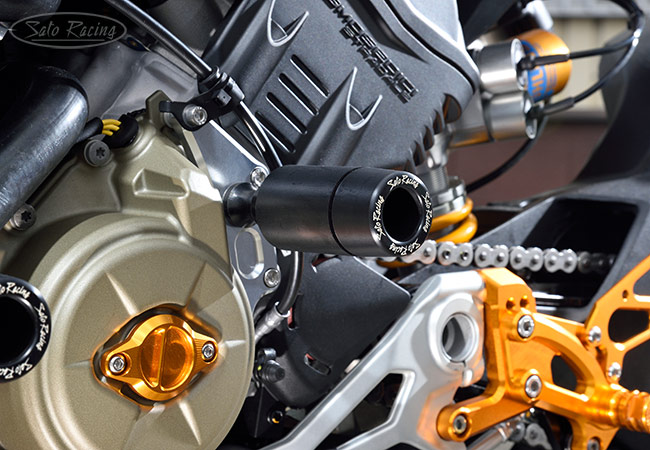 Engine Sliders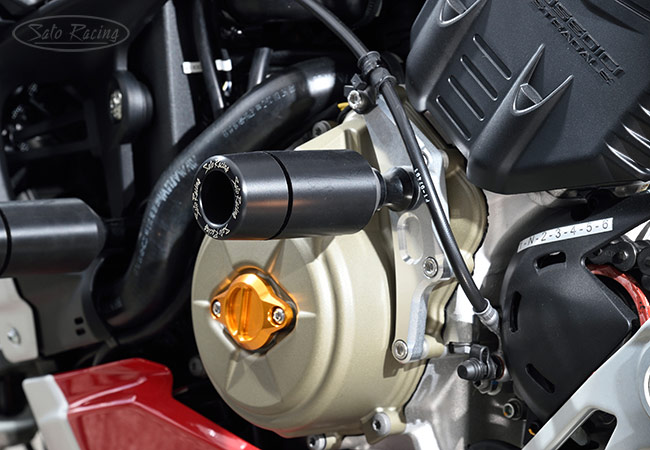 Engine Sliders
FRAME SLIDERS
(Set of 2)
D-SFV4FS
$155
ENGINE SLIDERS
(Set of 2)
D-SFV4ES
$275
Have questions or prefer to order by phone? You can call us to place an order -



More Sato Racing items for Ducati Streetfighter V4 '20