HONDA CB400SF ('08-'13)
FRAME SLIDERS
SATO RACING Frame Sliders for 2008-13 CB400SF utilize slider pucks CNC-milled from high density, abrasion-resistant DELRIN plastic for optimal performance during a slide at speed on the track, helping to glide the bike to a stop while minimizing any damage to the engine case and other exposed parts. Sliders are mounted to the frame with high strength black anodized billet aluminum brackets and spacers, and stainless steel bolts. (Set of 2)

For even more effective crash protection, install the Frame Sliders together with our Front Axle Sliders.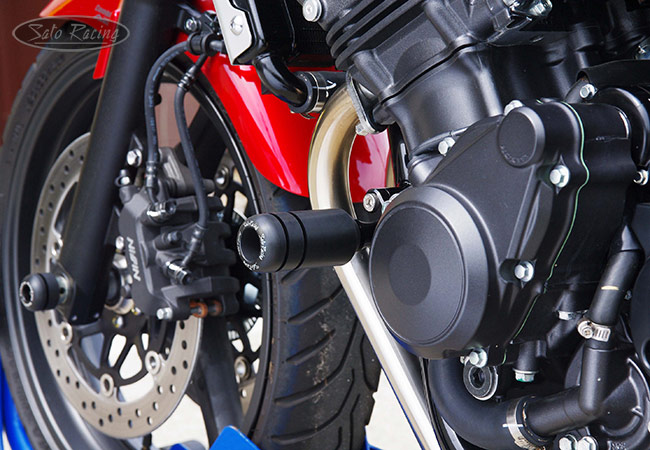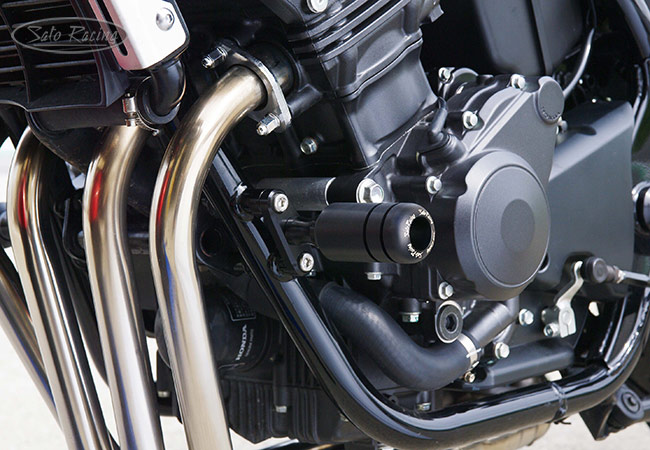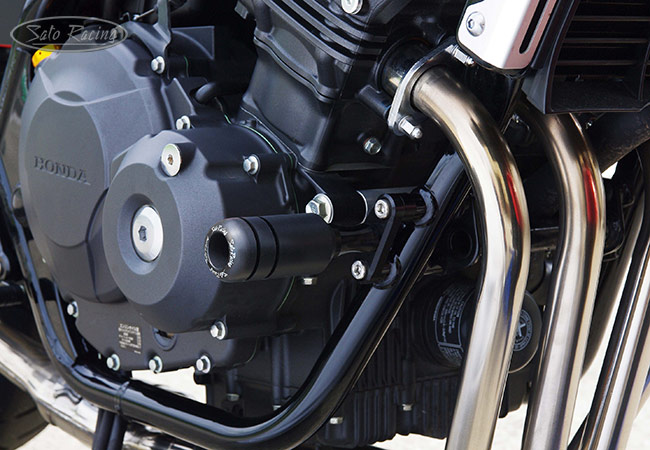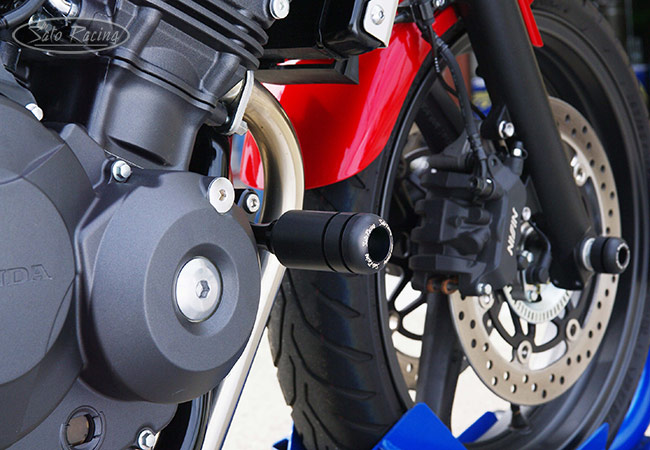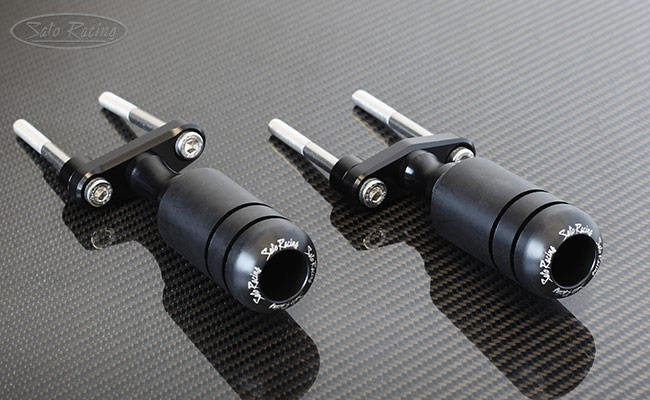 FRAME SLIDERS
H-CB4FS-BK
$135
SOLD OUT
This model has ended its production run and is now officially sold out at Sato Racing. Replacement parts are still available.

HONDA CB400SF ('08-'12)
FRONT AXLE SLIDERS
SATO RACING Front Axle Sliders for 2008-12* CB400SF feature slider pucks made of high-density, abrasion-resistant DELRIN, for optimal protection of the front wheel and fork area if you lay it down at speed. The slider pucks are fastened to the front axle hub with a billet aluminum axle adapter bolt (for the right side) and a stainless steel throughbolt.

* Compatibility with 2013+ CB400SF is unknown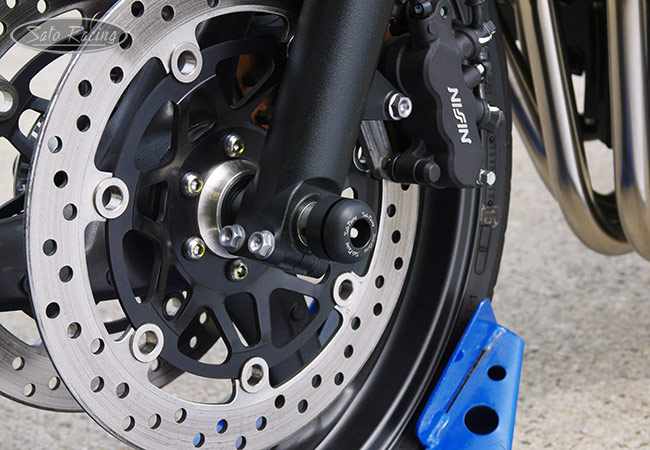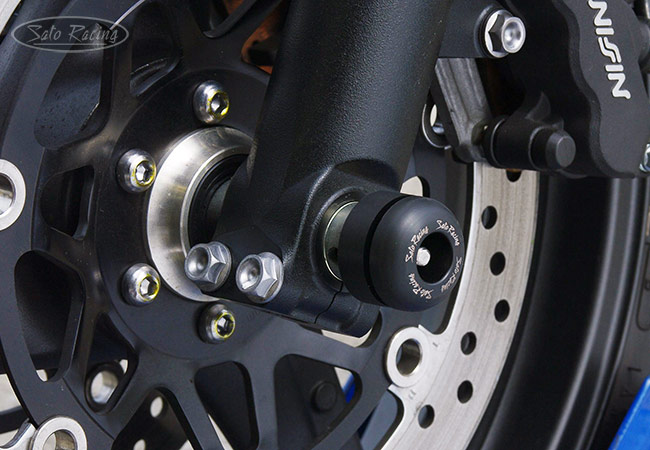 FRONT AXLE SLIDERS
H-CB4AS-F
$84.95
(If you are outside the US and would like to purchase this part, Contact Sato Racing to place your order.)

SATO RACING offers a full selection of Replacement Parts for our Frame Sliders.
* * * Contact us to place an order * * *
To find out individual part names & numbers, see the illustrated parts list
included with your Sato Racing Frame Sliders, or view the PDF: Parts List

More Sato Racing items for Honda CB400SF