DUCATI PANIGALE V2 ('20-'22)
ENGINE SLIDERS
SATO RACING Engine Sliders for 2020+ Ducati Panigale V2 feature slider pucks made out of high-density black DELRIN, an abrasion-resistant material with low friction properties that is ideal for protecting the bike if you lay it down at speed on the track. The slider pucks have a standoff sufficient to keep the fairings and other exposed parts from scraping the pavement during a slide, while helping the bike slide smoothly to a controlled stop. The sliders are mounted over the engine case with high strength anodized billet aluminum brackets and collars, with stainless steel and chrome molybdenum bolts. (L/R set)

For even more complete crash protection, install these Engine Sliders together with our Front and Rear Axle Sliders.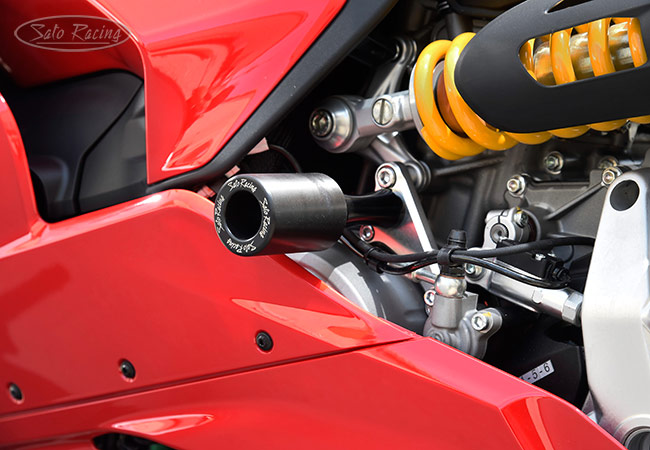 L-side Slider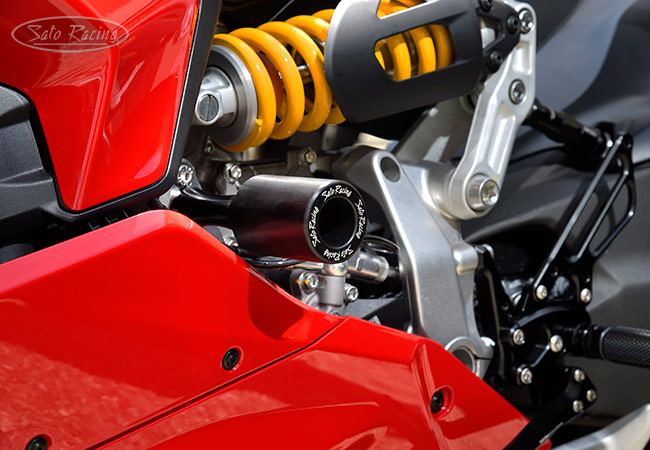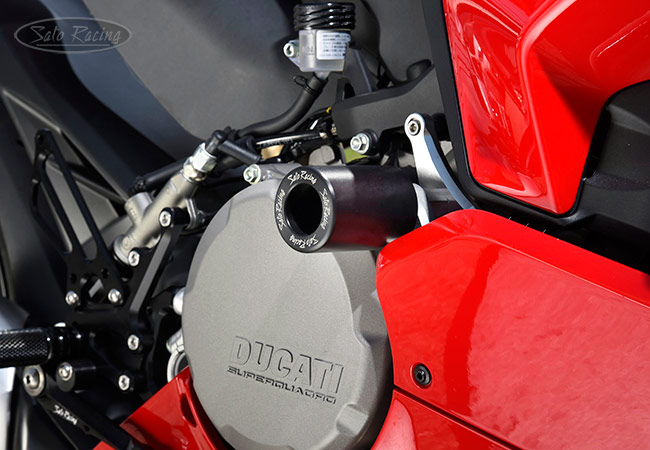 R-side Slider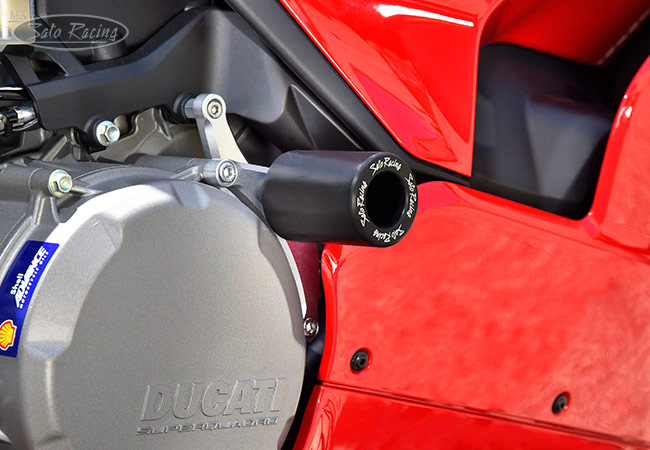 NOTE: The OEM black plastic engine cover behind the fairing will need
to be removed to install the R-side engine slider mounting bracket.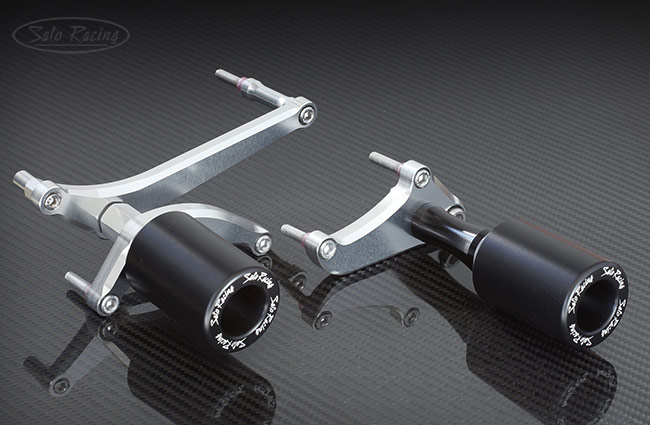 ENGINE SLIDERS
D-V220ES
$275

DUCATI PANIGALE V2 (+ various)
FRONT + REAR AXLE SLIDERS
SATO RACING Front Axle Sliders for Ducati Panigale V2 and other Ducati models feature slider pucks made of high-density DELRIN for optimal protection of the front wheel and fork area if you slide on the track. Sliders are fastened to the front axle hub with a stainless steel throughbolt.
SATO RACING Rear Axle Sliders (Type2) for Ducati Panigale V2 and other Ducati models with single-side swingarms feature a groove design on the outside rim of the slider pucks that allows the bike to be used with compatible hook-type rear stands. The left side slider puck features a hollow inner sleeve, to retain compatibility with single-side swingarm-type stands. More Details
FRONT AXLE SLIDERS (part# D-DLAS-F)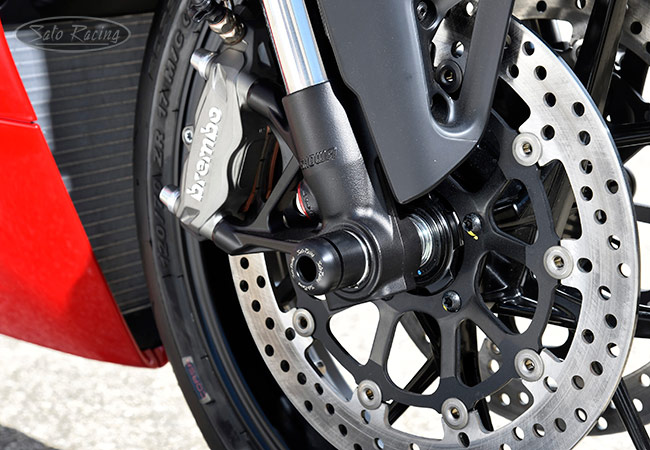 REAR AXLE SLIDERS (part# D-1199AS-R)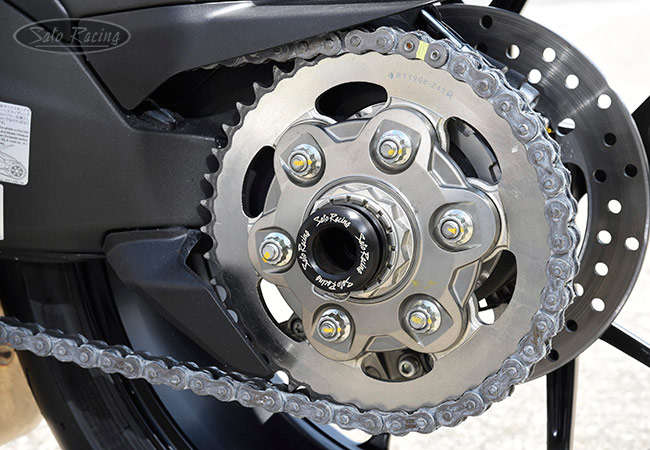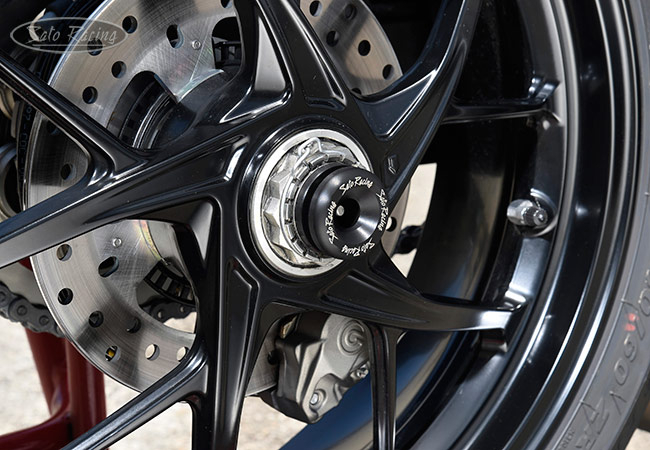 FRONT AXLE SLIDERS
D-DLAS-F
$70
REAR AXLE SLIDERS
(Type 2)
D-1199AS-R
$135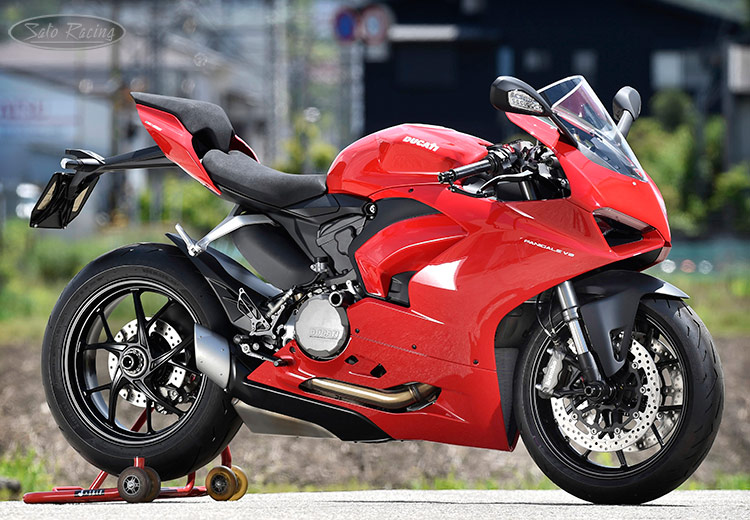 Have questions or prefer to order by phone? You can call us to place an order -



REPLACEMENT PARTS
SATO RACING stocks a full selection of Replacement Parts for all our Sliders.
* * * Contact us to place an order * * *
To find out individual part names & numbers, see the illustrated parts list
included with your SATO RACING Sliders, or view the PDF parts list:
Engine Sliders | Front Axle Sliders
Replacement slider pucks for Panigale V2 Engine Sliders:
[L] SLIDER PUCK SDR-L72.5 +
COLLAR 17.5-10Z* [BLACK]
SDR-L72.5/ CLR-17.5-10Z
$50
[R] SLIDER PUCK SDR-L72.5 +
COLLAR 17.5-8Z* [BLACK]
SDR-L72.5/ CLR-17.5-8Z
$50
* (This is an adapter collar pre-installed inside the slider puck)
Slider Pucks for Front Axle Sliders D-DLAS-F:
[L] AXLE SLIDER PUCK
SDR-S1
$20
[R] AXLE SLIDER PUCK
SDR-S35
$24

More Sato Racing items for Panigale V2