DUCATI 899 Panigale ('14-'15)
ENGINE SLIDERS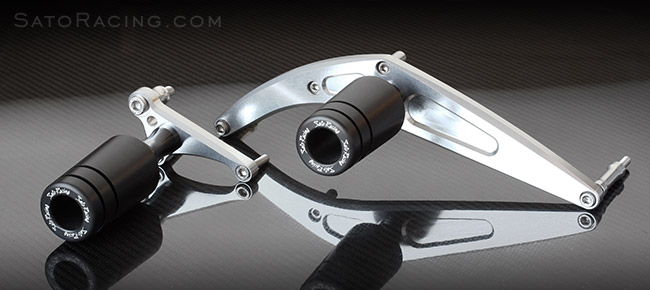 SATO RACING Engine Sliders for Ducati 899 Panigale feature slider pucks CNC-milled out of high-density, abrasion-resistant DELRIN plastic, for excellent protection if in a slide at speed on the track. Slider pucks are mounted with high strength anodized billet aluminum brackets, and stainless steel and chrome molybdenum bolts. (Left and Right Sides)

An anodized billet aluminum Suspension Support bracket is an available option, providing additional reinforcement for the suspension mount and Engine Slider on the left side.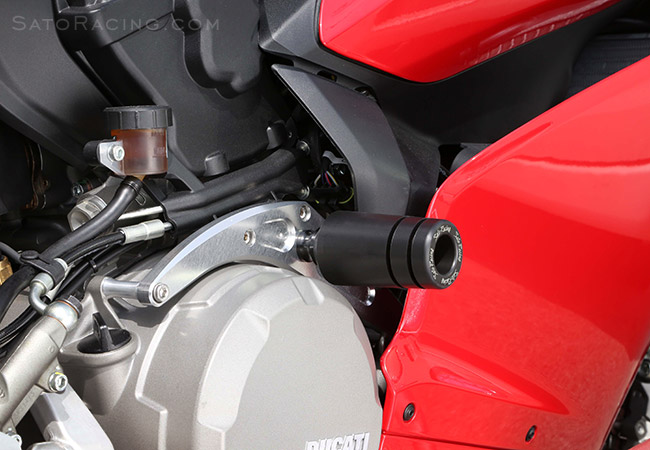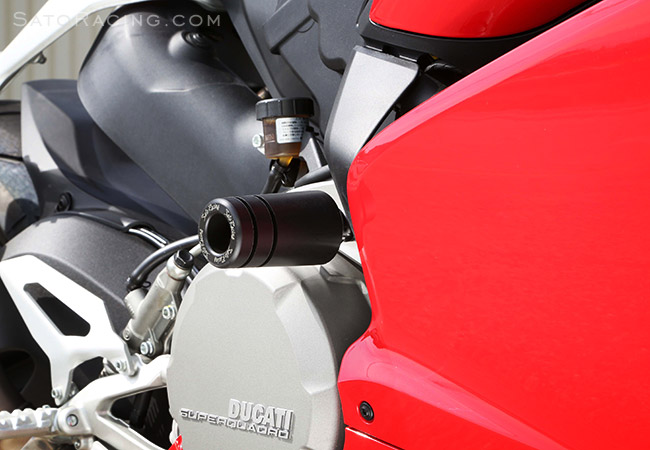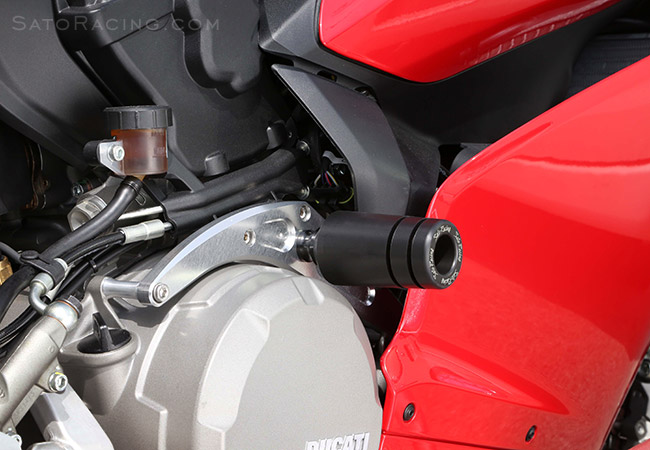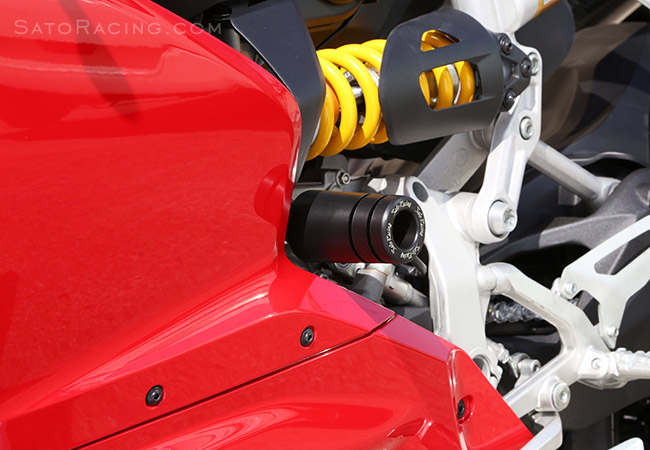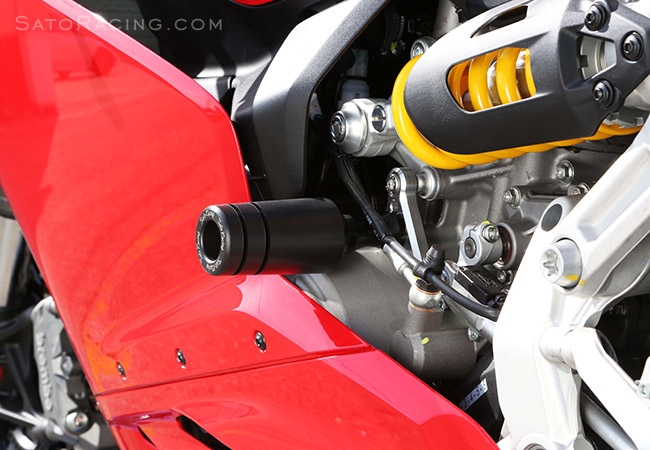 (Engine Sliders part# D-899ES1-BK)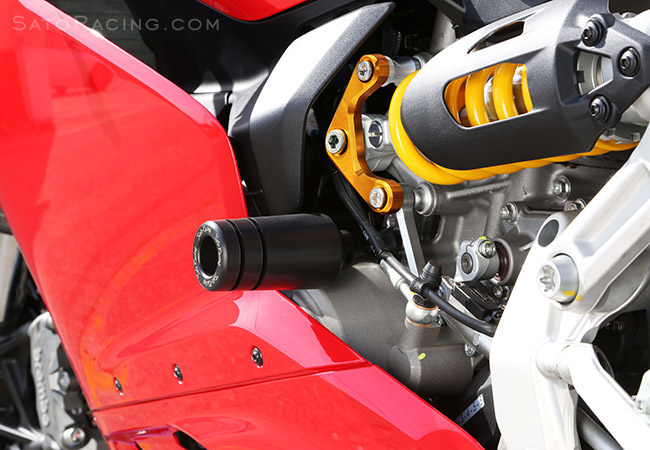 Engine Sliders part# D-899ES2-BK includes this gold-anidized Suspension Support bracket.


899 Panigale Engine Sliders w/ Suspension Support (part# D-899ES2-BK)
ENGINE SLIDERS
D-899ES1-BK
$248

ENGINE SLIDERS
w/ SUSPENSION SUPPORT
D-899ES2-BK
$348

Have questions or prefer to order by phone? You can call us to place an order -


IMPORTANT NOTE: These sliders are not compatible with 899 Panigale that has been fitted with an 1199-style magnesium clutch cover. For that, we recommend our 1199/ 1299 Panigale Engine Sliders (part# D-1199ES1-BK / D-1199ES2-BK).



REPLACEMENT PARTS
SATO RACING offers a full selection of Replacement Parts for these Engine Sliders.
* * * Contact us to place an order * * *
To find out the individual part names, see the illustrated parts list
included with your SATO Engine Sliders, or you can view the PDF:
Engine Sliders | Engine Sliders w/ Suspension Support
Replacement slider puck for this model:
SLIDER PUCK L10-85
[BLACK]
SDR-L10-85
$40

More Sato Racing items for Ducati 899 Panigale