DUCATI Panigale V4/ S ('18-'19)
ENGINE SLIDERS
SATO RACING Engine Sliders for 2018-19 Ducati Panigale V4/ S feature our 'revolver'-style slider pucks made of tough, abrasion-resistant DELRIN, for maximum protection of the engine case, bodywork and other exposed parts if you lay it down at speed on the track. Sliders are mounted over the engine with high strength anodized billet aluminum brackets, with stainless steel and chrome molybdenum bolts. 'No Cut' design - No body modifications or hole-cutting is required for installation.
(L/R set of 2)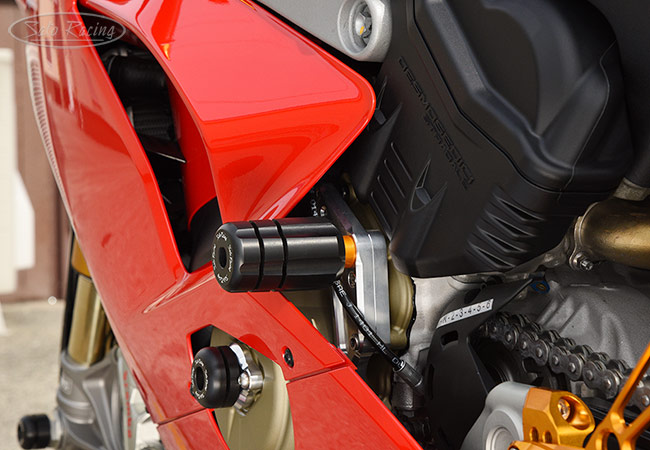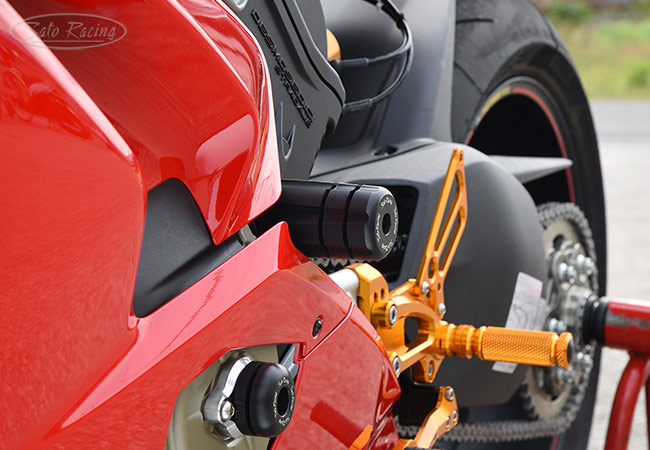 Engine Sliders shown installed together with our Panigale V4 Timing Hole Plug (sold separately)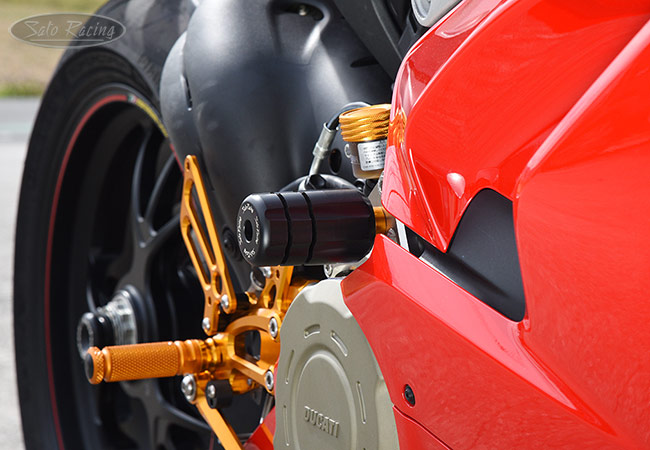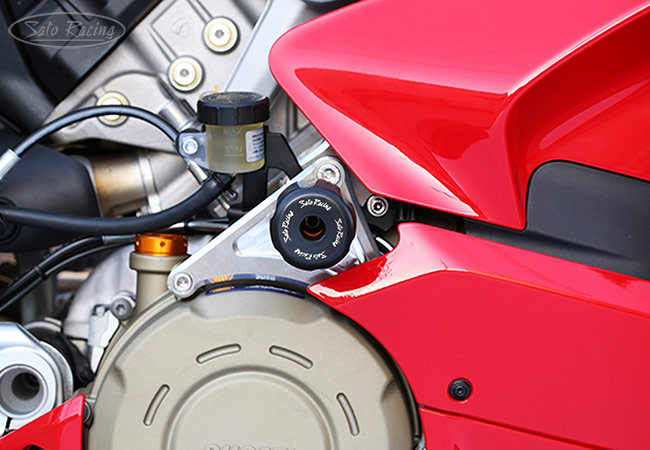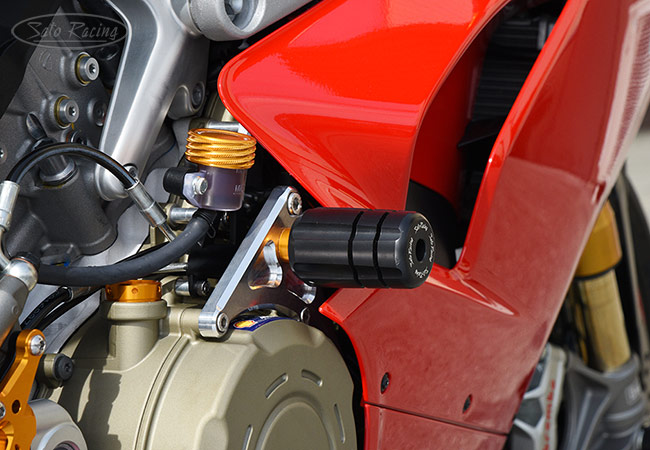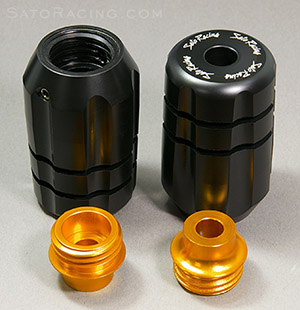 Our 'Revolver'-style slider pucks have an innovative
twist-on design that simplifies installation and makes it
easy to remove or replace a slider puck without the
need to remove the entire slider assembly.
NOTE: Not compatible with GB Racing clutch cover.
Not compatible with Panigale V4 R.
ENGINE SLIDERS
D-V418ES
$295
Have questions or prefer to order by phone? You can call us to place an order -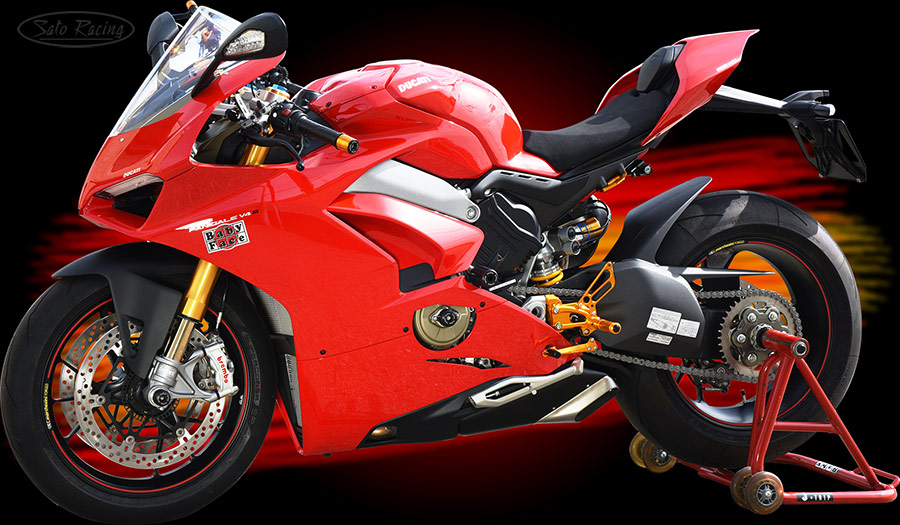 REPLACEMENT PARTS
SATO RACING offers a full selection of Replacement Parts for these Engine Sliders.
* * * Contact us to place an order * * *
To find out the individual part names, see the illustrated
parts list included with your Sato Racing Engine Sliders.
Some common replacement parts for these
sliders can be purchased in our online store:
SLIDER PUCK REV-L
SDR-REV-L
$60
SET SCREW M6
SSCW-M6
$2.00

More Sato Racing items for Ducati Panigale V4/ S