HONDA CBR250R/ 300R ('11-'19) / CBR500R/ 400R ('16-'19)
STREET HOOKS

SATO RACING 'Street' Hooks for 2011-19 CBR250R / CBR300R and 2016-19 CBR500R / CBR400R are CNC-machined out of high strength billet aluminum. These sturdy utility hooks are great for hooking tie-down straps to your bike, convenient to have whenever you need to tie the bike down to transport it. Right side hook includes hardware so it can be installed behind the stock exhaust hanger*. Choice of Black or Gold anodized finish. (L/R Set of 2)

* Note: if you have an aftermarket shorty-style exhaust that does not require the stock R-side exhaust hanger mount location and you want to take off both the passenger pegs, we recommend getting Racing Hooks part# H-650HOOK instead, which is the same hook design, but with bolts / hardware designed specifically for installing without an exhaust hanger.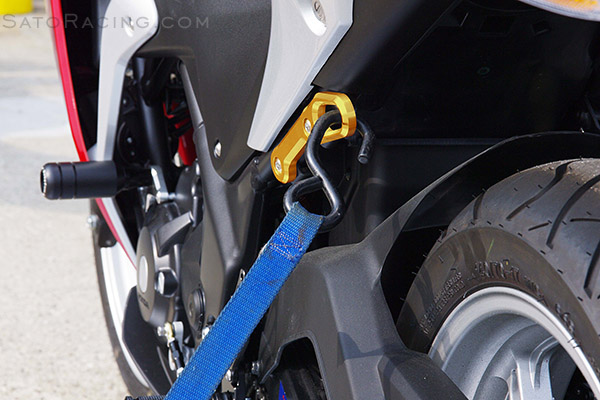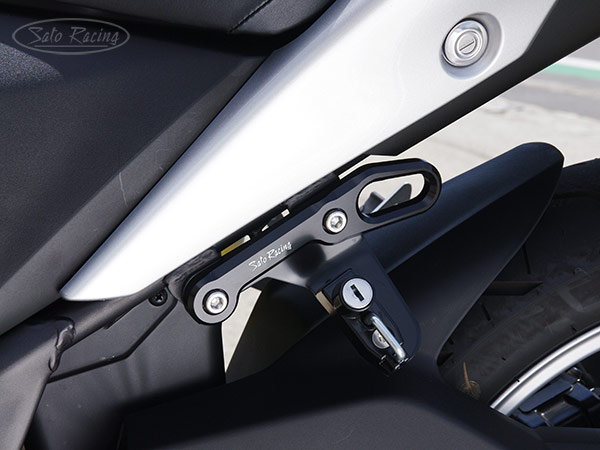 (2011 CBR250R)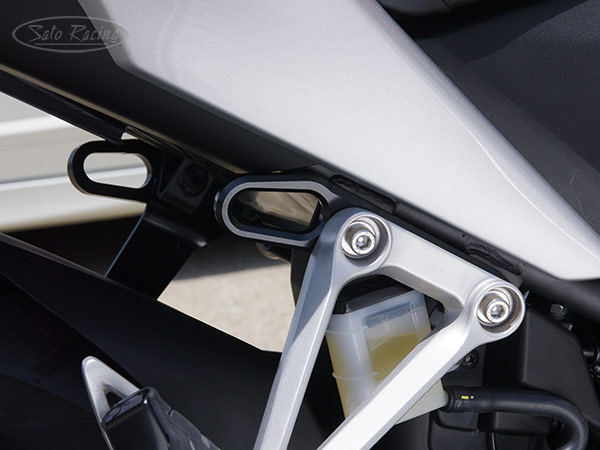 (2011 CBR250R)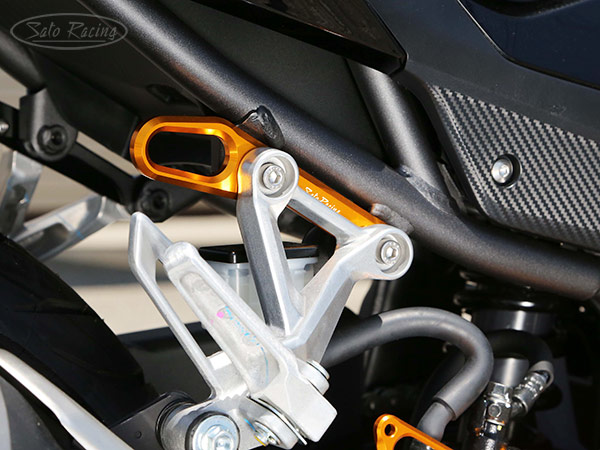 (2016 CBR500R)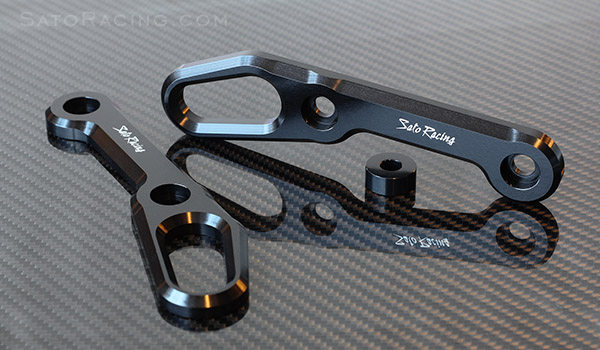 This Hook model includes a spacer collar for the exhaust hanger.
Kit also includes stainless steel bolts (not pictured)
BLACK (set of 2)
H-C250HOOKS-BK
$65
GOLD* (set of 2)
H-C250HOOKS-GD
$65
* Click Here for important info about Sato GOLD-anodized parts.

More Sato Racing items for these Honda models