TRIUMPH 675 (-'11*)
CARBON ENGINE COVERS

* Fits Daytona 675 and Street Triple 675 models with
the earlier smooth-type engine cover design.
Autoclave-formed using the highest quality aerospace-grade
prepreg dry carbon available (Japan-sourced), Sato Carbon
parts are strong and durable, yet also incredibly light.
[R] SIDE ENGINE COVER + CLUTCH COVER
Right Engine Cover and Clutch Cover, made of rigid dry carbon.
Covers the exposed engine areas on the right side of the bike.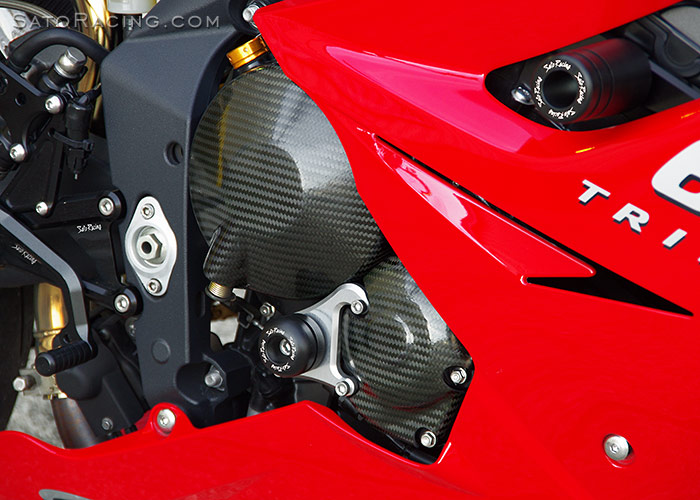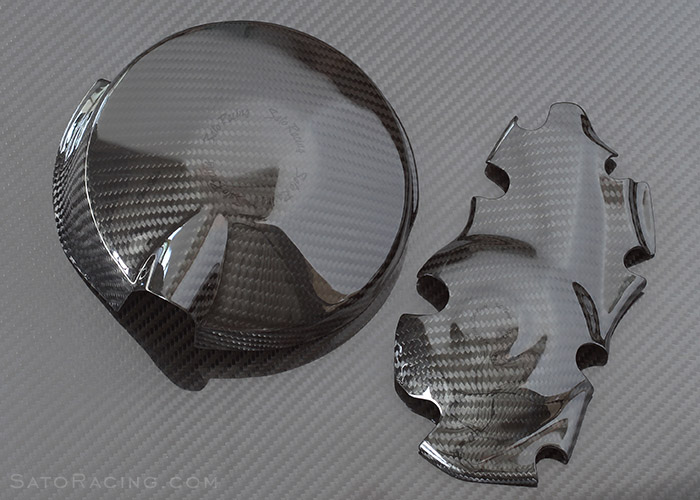 [R] Engine Cover + Clutch Cover (sold separately)
[R] Engine Cover
(Glossy Finish)
T-675CB-ECR
$175
SOLD OUT
Clutch Cover
(Glossy Finish)
T-675CB-ECR-C
$235

TRIUMPH 675 (pre-2012 models)

ENGINE COVER - [L] SIDE
Made of rigid autoclave-formed dry carbon. Covers left side of engine.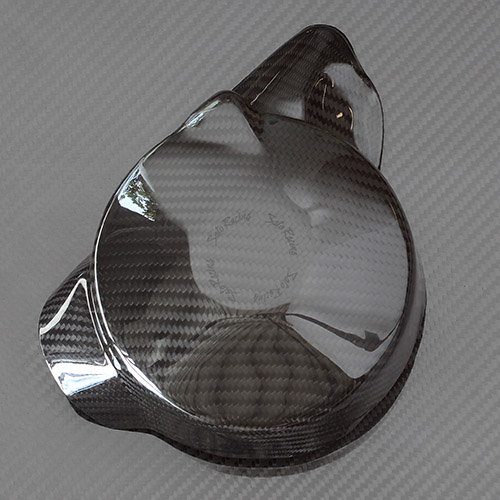 [L] Engine Cover
(Glossy Finish)
T-675CB-ECL
$175

More Sato Racing items for Triumph 675