BRAKE LIGHT SWITCH
This Brake Light Switch uses pressure from the brake master cylinder to trigger the brake light when the rear brake is engaged. Perfect for use with SATO RACING Rear Sets or other rear sets setups with which the stock brake light switch cannot be used.

There are two sizes for the brake light switch screw pitch;
Size P-1.0mm fits Brembo, along with most earlier SUZUKI models (mostly made before 2005).
Size P-1.25mm fits HONDA, KAWASAKI, YAMAHA, and most later SUZUKI models.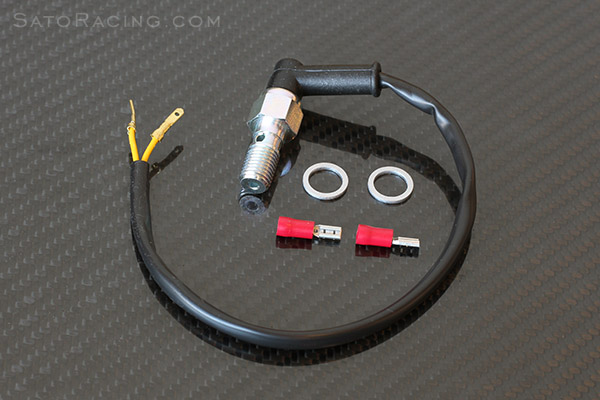 P-1.0
BSW-1
$25
P-1.25
BSW-125
$25