BRAKE LIGHT SWITCH ADAPTOR
This adaptor is used when you cannot install a brake light switch properly due to narrow space. Sizes are available for P-1.25 and P-1.0 thread pitch brake master cylinder. GOLD-anodized billet aluminum with copper washers.

Important note: the female end of either adapter size is for use with our P-1.25 Brake Light Switch only (part# BSW-125), and is not compatible with our P-1.0 Brake Light Switch.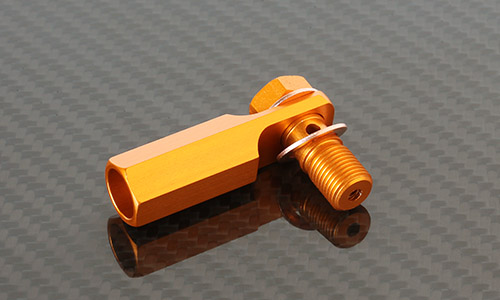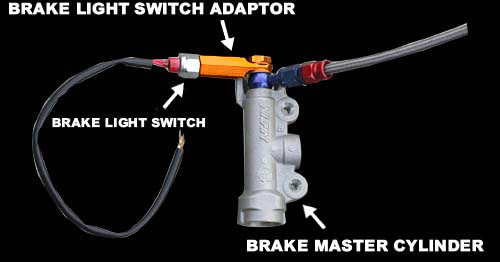 P-1.0
BSW-ADPTR-1
$29.99
P-1.25
BSW-ADPTR-125
$29.99