TRIUMPH TRIDENT 660 ('21) /
675 STREET TRIPLE/ R ('13-'16)
ENGINE SLIDERS
SATO RACING Engine Sliders for 2021 Triumph Trident 660 and 2013-16 Street Triple 675 feature rugged slider pucks made of tough, abrasion-resistant black DELRIN, for effective protection of the engine case, lower fairing and other exposed parts if you lay it down at speed on the track. Sliders are mounted to the engine case with high strength anodized billet aluminum brackets and stainless steel bolts. [L]-side and [R]-side Engine Slider, sold separately.

The following photos show these Engine Sliders installed on a 2021 Trident 660.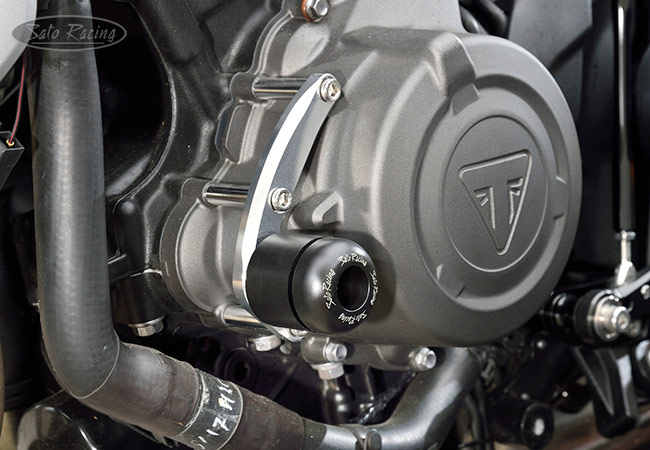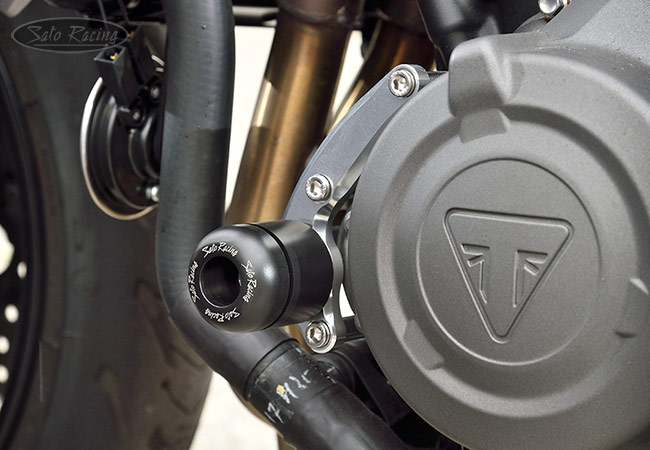 [L] SIDE ENGINE SLIDER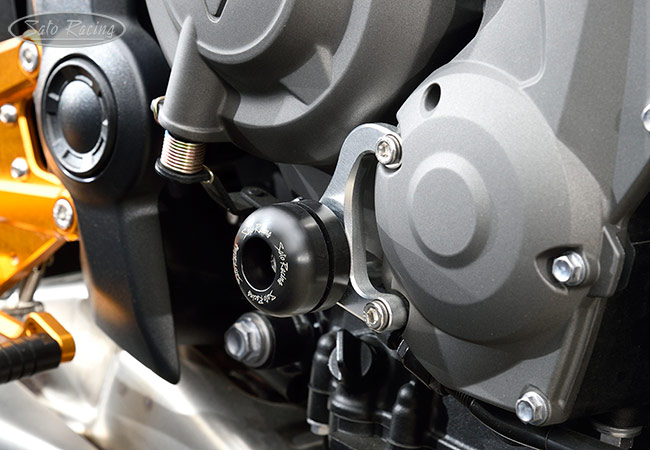 The R-side Engine Slider will also fit the gen1 (2012 and earlier) Street Triple
and Daytona 675, in addition to the 2013-16 Street Triple and 2021 Trident 660.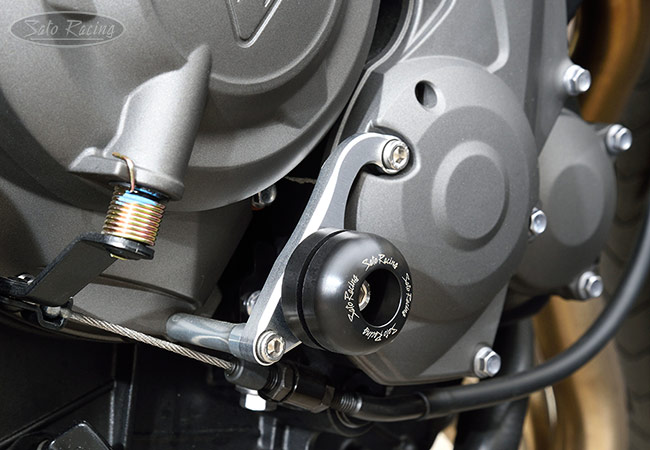 [R] SIDE ENGINE SLIDER
ENGINE SLIDER
- LEFT SIDE -
T-ST67513ESL
$98
ENGINE SLIDER
- RIGHT SIDE -
T-ST67513ESR
$98
Have questions or prefer to order by phone? You can call us to place an order -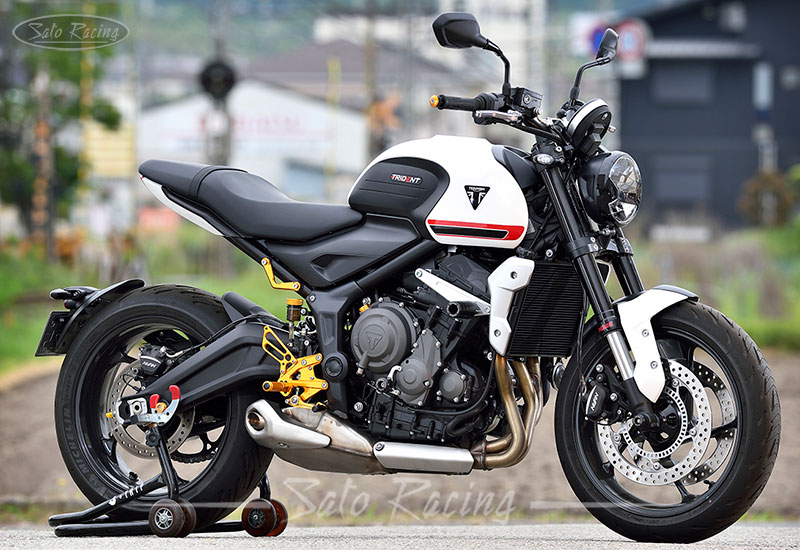 REPLACEMENT PARTS
SATO RACING offers a full selection of Replacement Parts for these Engine Sliders.
* * * Contact us to place an order * * *
To find out individual part names & numbers, see the illustrated parts list
included with your Sato Racing Engine Sliders, or view the PDF: Parts List
Replacement slider pucks for these models:
For L-Side:
SLIDER PUCK M8-MFJ [BLACK]
SDR-M8MFJ
$35
For R-Side:
SLIDER PUCK S8-MFJ [BLACK]
SDR-S8MFJ
$32

More Sato Racing items for these Triumph models

HOME | TRIUMPH Index | TRIDENT 660 Index | STREET TRIPLE '13-'16 Index