HONDA (various)
TIMING HOLE PLUG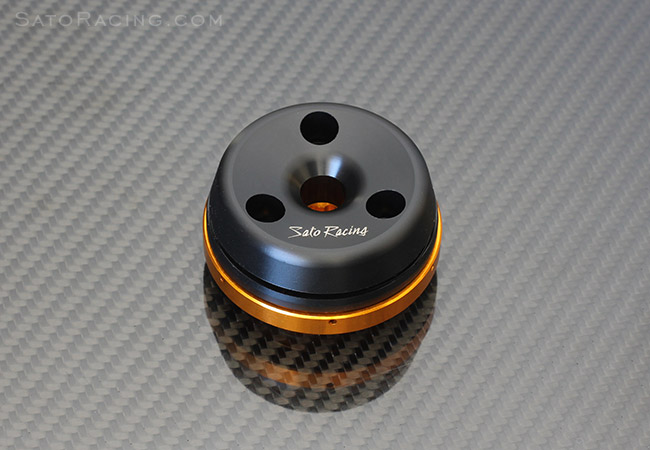 SATO RACING Timing Hole Plug for Honda features a tough, abrasion-resistant DELRIN guard for protection of the lower-right part of the engine if in a slide at speed on the track. Mounted on a gold-anodized billet aluminum base.

We make 2 different Timing Hole Plugs that fit Honda models:
Part# THP-H - fits:
CBR1000RR '06-'14
CBR600RR '03-'08
CB1000R '08-'16
CBR650F '14-
919 / Hornet

The following models are also compatible with part# THP-H, but it is more for style than function since the Delrin guard does not protrude far enough out to clear all of the fairing and/or engine parts:

CBR500R/ 400R ('13-'15)/ CB500F/ X (CB400F/ X)
VTR250
VFR1200F

Part# THP-HON2 - fits:
CBR1000RR '17
CBR250RR '17-
Honda GROM / MSX125 '13-'17 (for left side)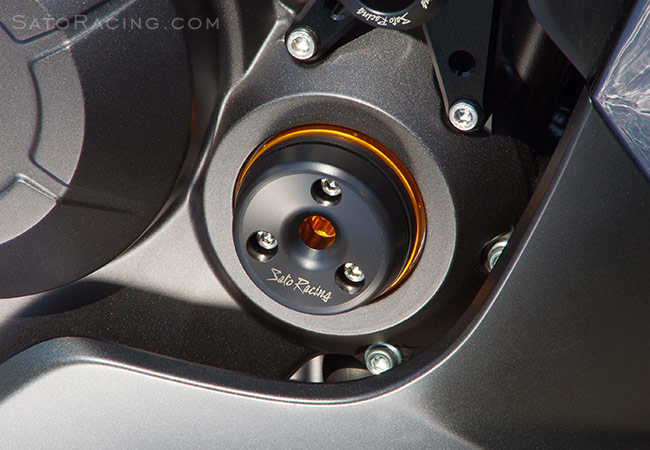 Timing Hole Plug part# THP-H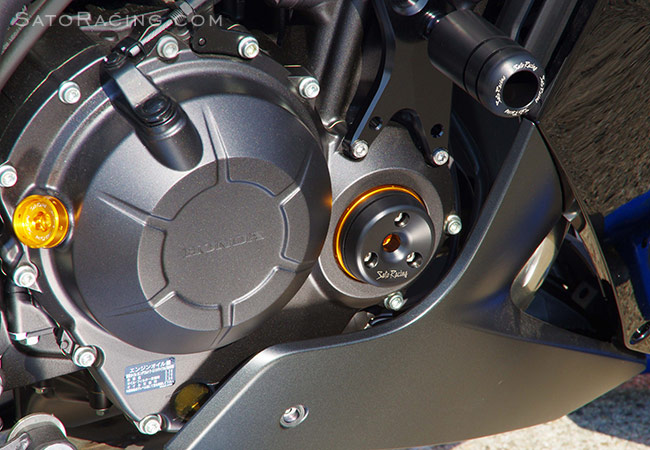 On certain Honda models such as CBR500R (shown above), our Timing Hole Plug looks great but does not protrude quite far enough out to provide full protection if you lay it down (the engine case and possibly the lower fairing will likely touch the ground first), so on these models the plug should be thought of as more like backup protection rather than a fully functional slider.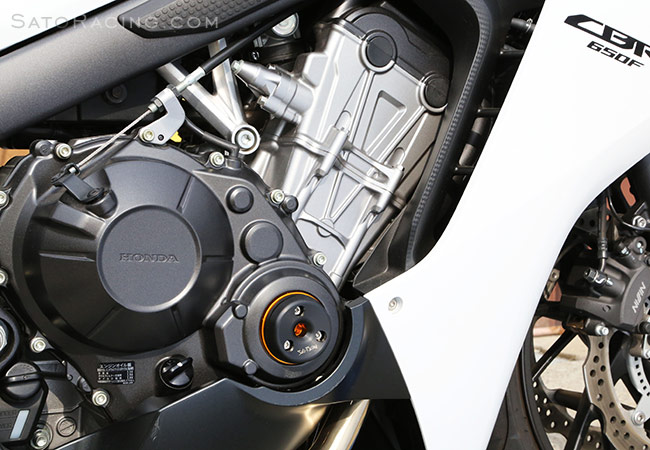 Timing Hole Plug part# THP-H installed on a '14 CBR650F.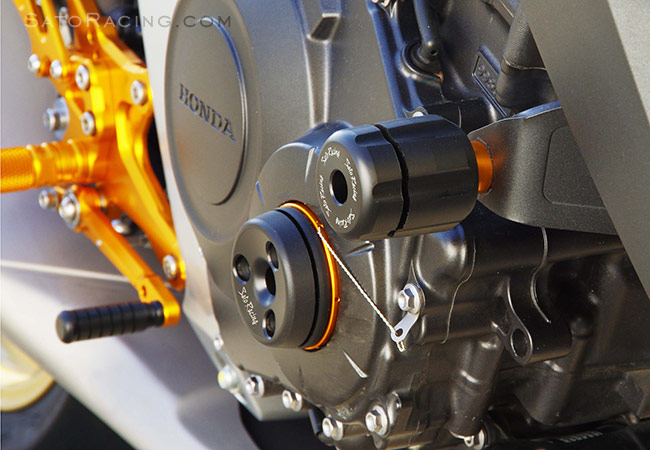 Timing Hole Plug part# THP-H on a CB1000R. (shown with optional Titanium Locking Plate)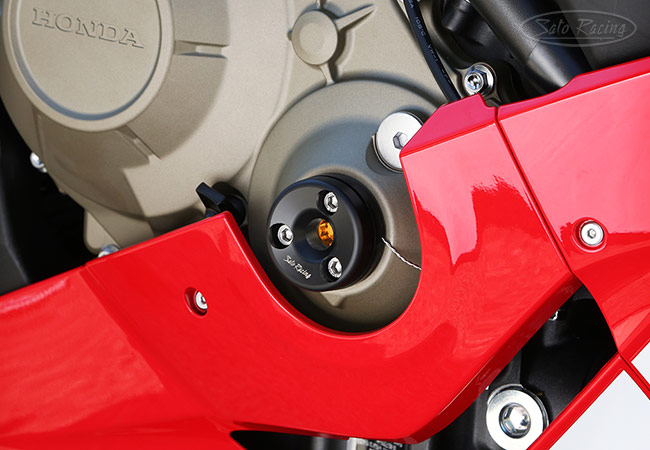 Timing Hole Plug part# THP-HON2 on a '17 CBR1000RR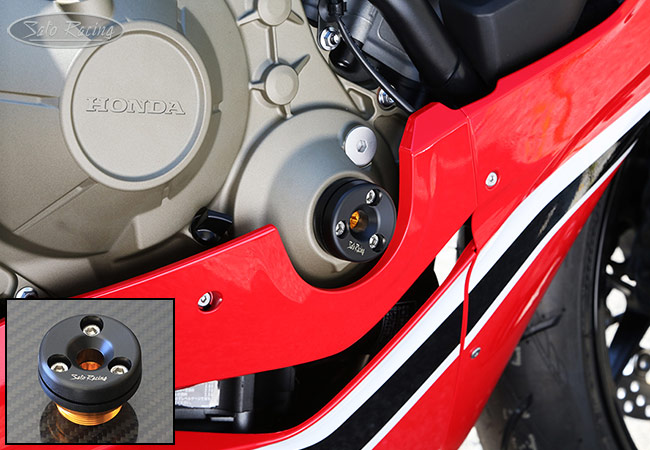 Timing Hole Plug part# THP-HON2 on a '17 CBR1000RR.
TIMING HOLE PLUG
THP-H
$105
TIMING HOLE PLUG
THP-HON2
$95

OPTIONAL PART

TITANIUM LOCKING PLATE
This bendable titanium plate offers an anchor point to attach a safety wire, to help keep your Timing Hole Plug from vibrating loose or falling off.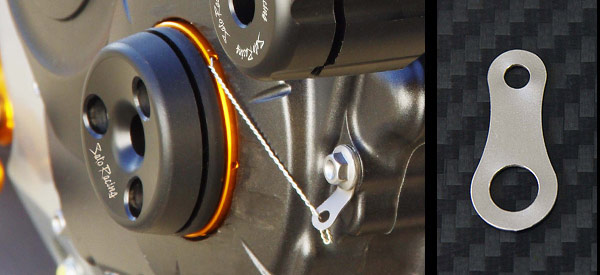 (wire not included)
TITANIUM
LOCKING PLATE
OFCAP-TILP
$7.00

More Sato Racing items for Honda