HONDA (various)
TIMING HOLE PLUG
SATO RACING Timing Hole Plug for Honda features a tough, abrasion-resistant DELRIN guard for protection of the lower-right part of the engine if in a slide at speed on the track. Mounted on a gold-anodized billet aluminum base.
Fits:
CBR1000RR '06-'14
CBR600RR '03-'08
CB1000R '08-
CBR650F '14-
919 / Hornet

The following models are also compatible, but it is more for looks than function since the Delrin guard does not protrude far enough out to clear the fairing and/or engine parts:

CBR500R/ 400R ('13-'15)/ CB500F/ X (CB400F/ X)
VTR250
VFR1200F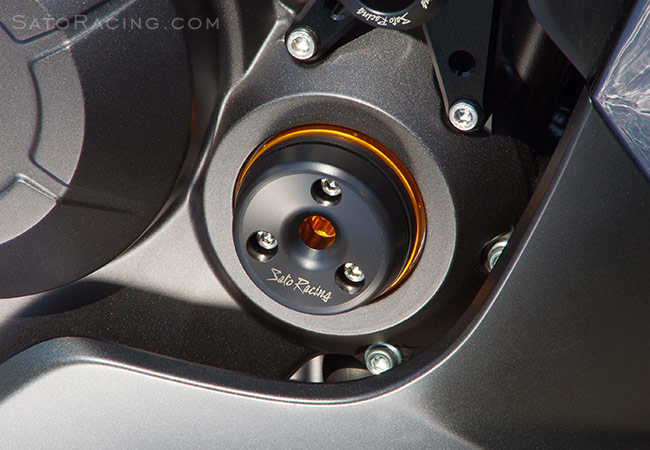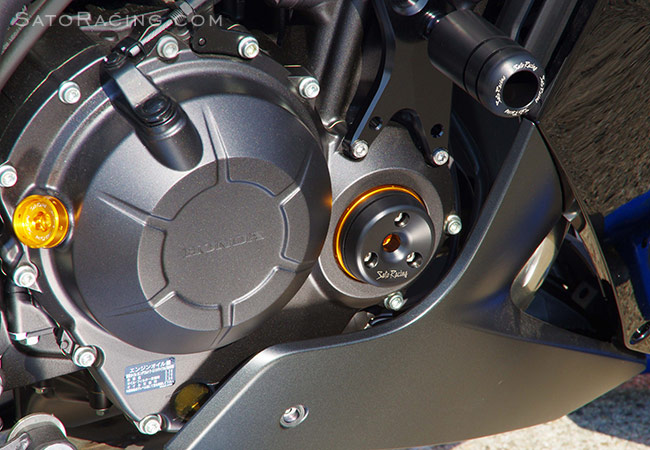 On some models such as CBR500R, the Timing Hole Plug is mostly for looks,
since it does not protrude far enough out to offer much protection if you slide.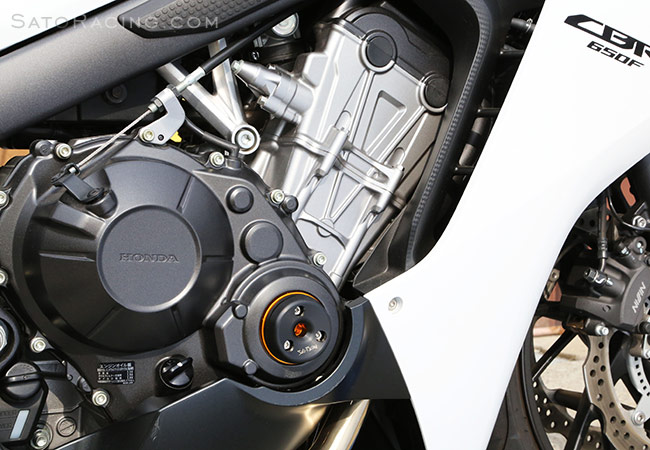 Timing Hole Plug installed on a '14 CBR650F.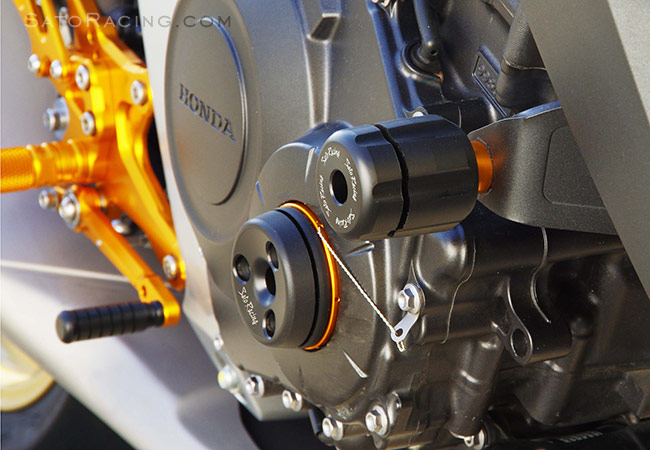 Timing Hole Plug on a CB1000R. (shown with optional Titanium Locking Plate)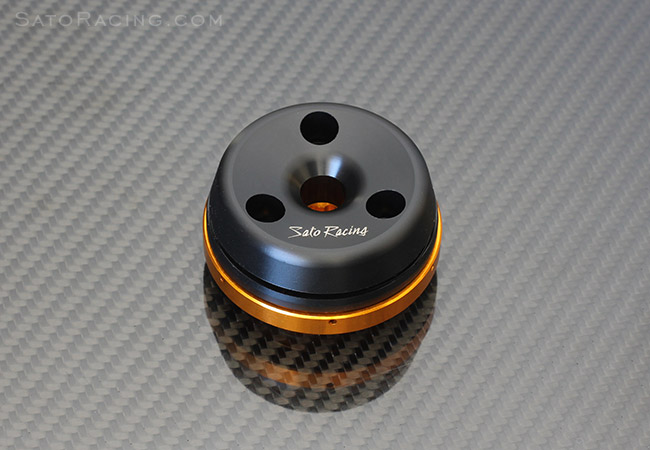 TIMING HOLE PLUG
THP-H
$105

OPTIONAL PART

TITANIUM LOCKING PLATE
This bendable titanium plate offers an anchor point to attach a safety wire, to help keep your Timing Hole Plug from vibrating loose or falling off.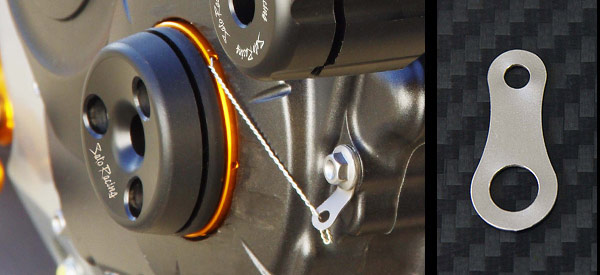 (wire not included)
TITANIUM
LOCKING PLATE
OFCAP-TILP
$7.00

More Sato Racing items for Honda