MOTO GUZZI V7 III ('17- )
REAR SETS
SATO RACING Rear Sets for 2017-18 Moto Guzzi V7 III are precision CNC-machined from high strength billet aluminum in a striking design that blends well with the classic style of the V7. The Rear Sets parts are anodized in your choice of a deep Black or brilliant Silver (clear metal) finish. Choose from 3 adjustable foot peg positions that bring your feet higher up and significantly rearward compared to stock, for a more aggressive riding position that is ideal for tackling the fast straights and steep lean angles encountered on the track. Provides a stock shift pattern.
POSITIONS
| | | |
| --- | --- | --- |
| 1 | 137.5mm Back | 20mm Up |
| 2 | 137.5mm Back | 35mm Up |
| 3 | 150mm Back | 35mm Up |
note: all measurements are in relation to stock position (0 mm).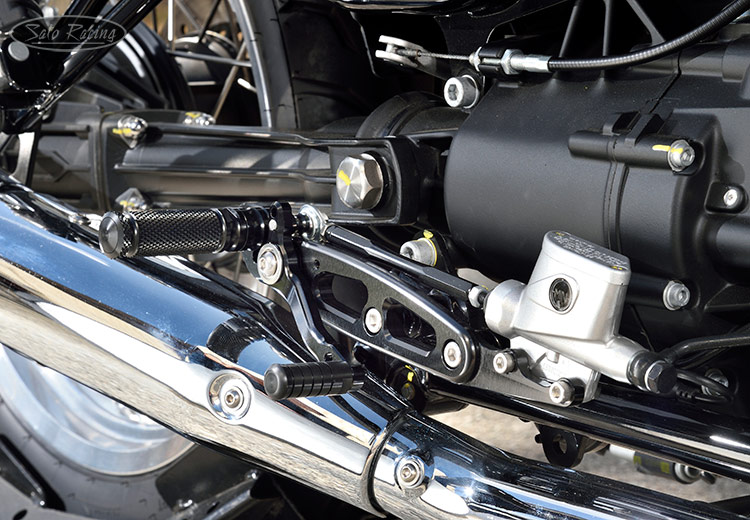 The shift and brake pedals utilize double stainless bearings
for a solid feel and smooth, precise pedal movement.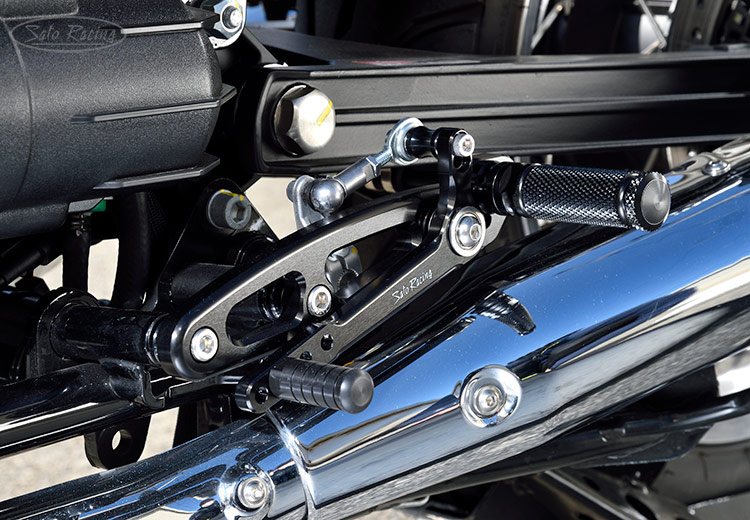 Our V7 III Rear Sets are positioned rearward compared to the stock foot rests, bringing your feet further back to make it easier to maintain a more 'tucked in' riding position.

The Foot Pegs feature a deep knurled pattern for excellent grip characteristics. Foot Peg mounting position is adjustable. You can also choose from several pedal tip positions.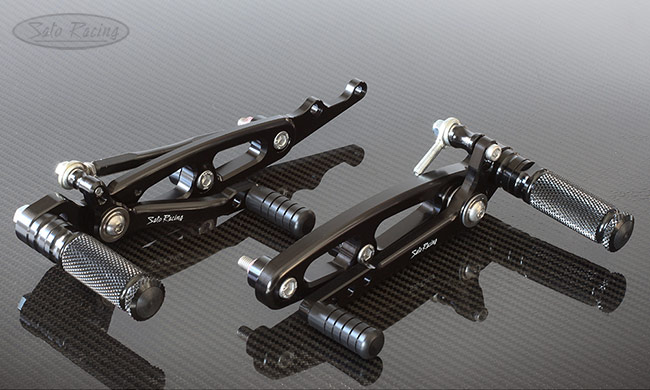 BLACK
MG-V717RS-BK
$550
SILVER
MG-V717RS-SV
$550
(P-1.0 Brake Light Switch is included in kit)