YAMAHA YZF-R1 ('15- )
RACING HOOKS
These sleek billet aluminum Racing Hooks for 2015+ Yamaha R1 provide sturdy anchor points in the tail section when the passenger peg brackets have been removed, ideal for attaching tie-down straps and bungee cords. Choice of Black or Gold* anodized finish, with black-anodized aluminum spacer collars and stainless steel bolts and hardware. Hook is sold individually or as a L/R Set of 2.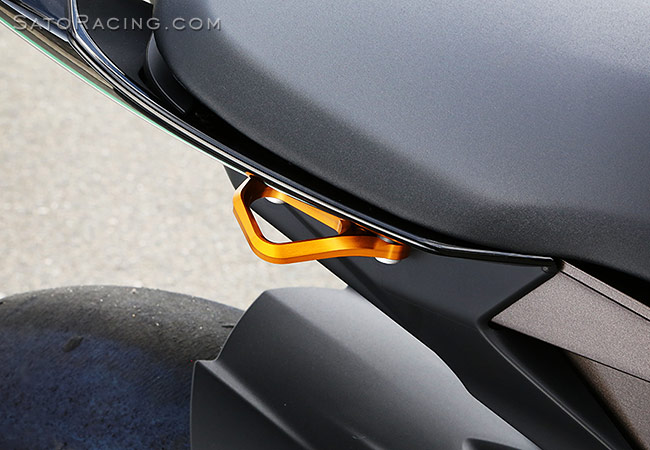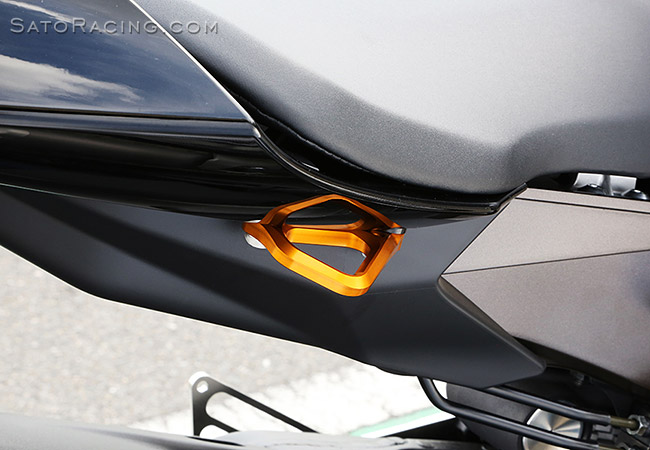 Hook shown installed on the R-side. NOTE: If your exhaust hanger bracket
attaches at the same bolt holes in the seat frame, and the right side hook won't
fit there, we now offer the option of getting a single hook just for the left side.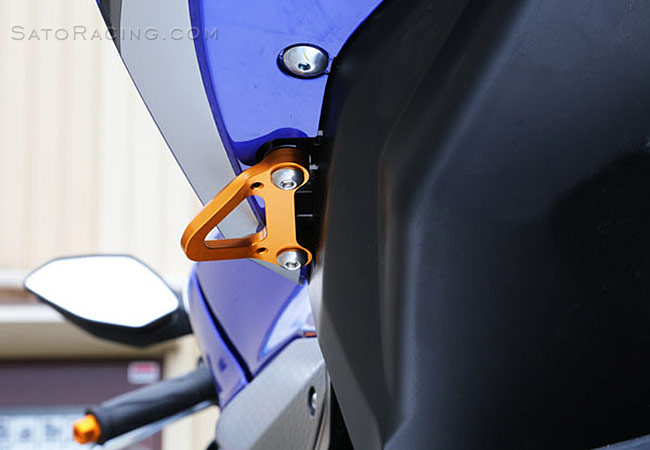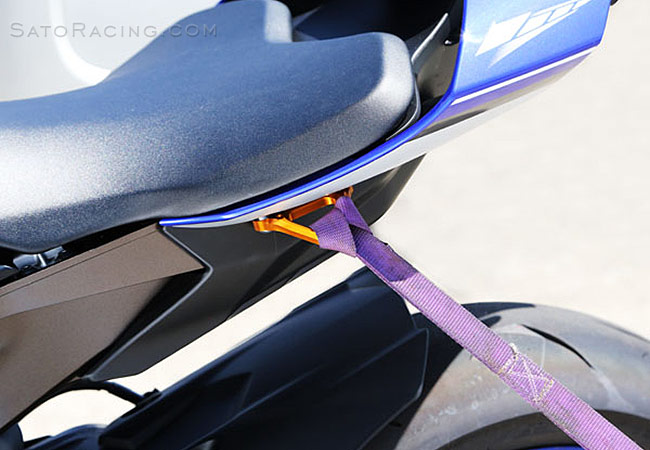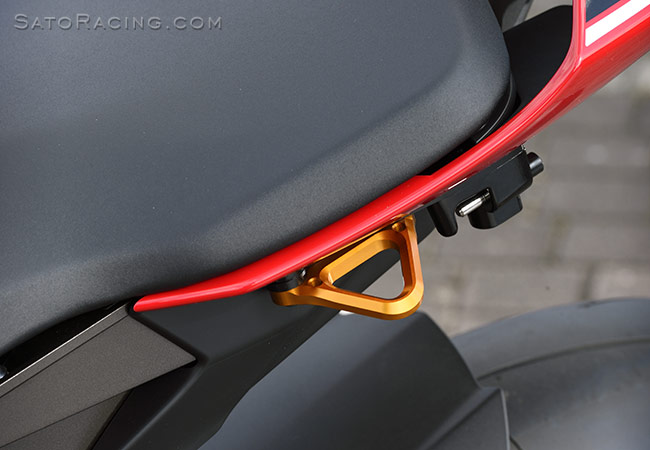 Racing Hooks shown installed with our R1 Helmet Lock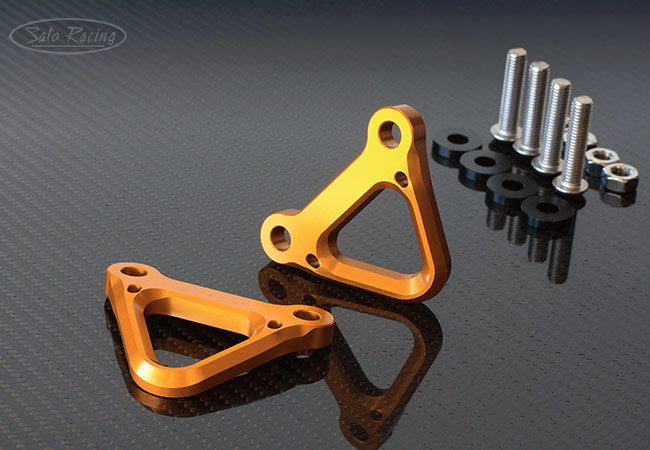 * NOTE: Due to the type of aluminum used to make these hooks, the anodized finish has a matte or satin sheen, which tends to give the Gold version of these hooks a darker, more muted color tone compared to some of our other Gold anodized aluminum parts, and may even appear more bronze than gold in certain lighting.

Racing Hooks - Set of 2
BLACK
Y-R115HOOK-BK
$90
GOLD *
Y-R115HOOK-GD
$90

Racing Hook
(for single side install)
BLACK
Y-R115HOOK1-BK
$45
GOLD *
Y-R115HOOK1-GD
$45
* Click Here for important info about Sato GOLD-anodized parts.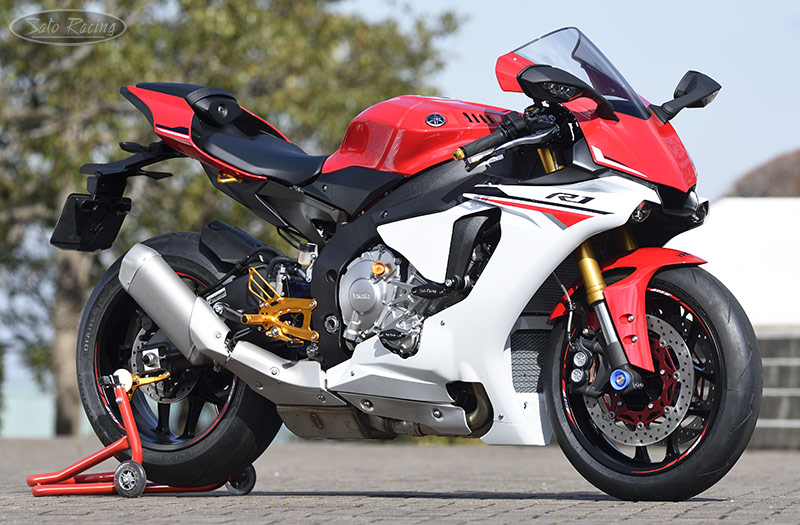 More Sato Racing items for '15- YZF-R1