KAWASAKI ZX-10R ('16- ) / H2SX ('18)
FRONT AXLE SLIDERS
SATO RACING Front Axle Sliders for 2016+ Kawasaki Ninja ZX-10R and 2018 H2SX feature slider pucks made of dense, abrasion-resistant DELRIN plastic, for excellent protection of the front wheel and fork area if you slide on the track. Sliders are securely fastened to the hub with a stainless steel throughbolt.
The following photos show these Axle Sliders on a 2016 ZX-10R.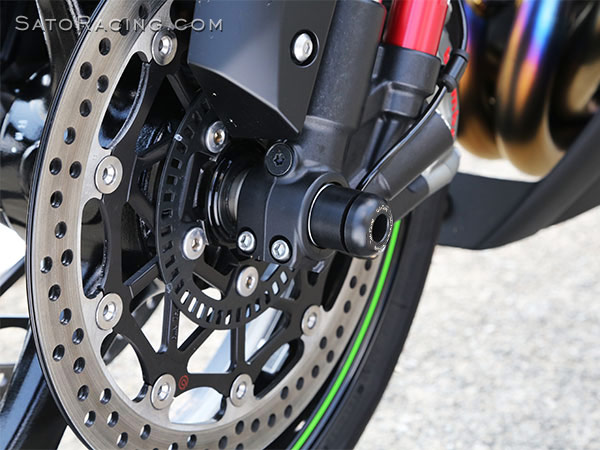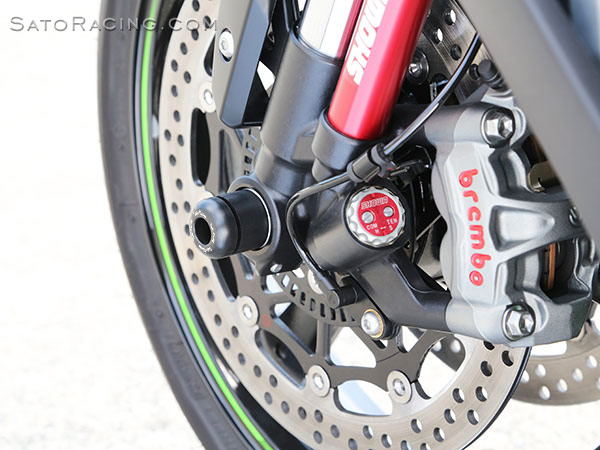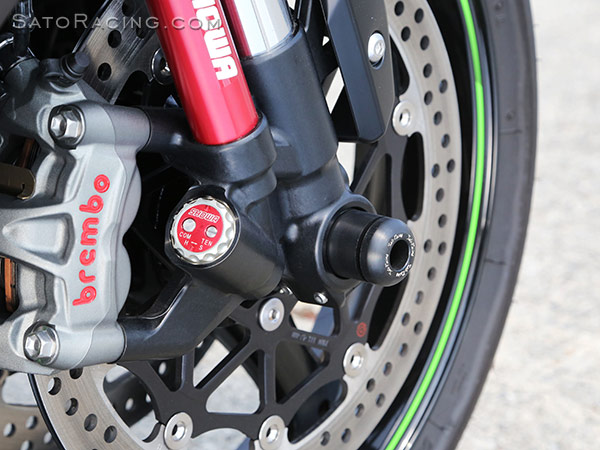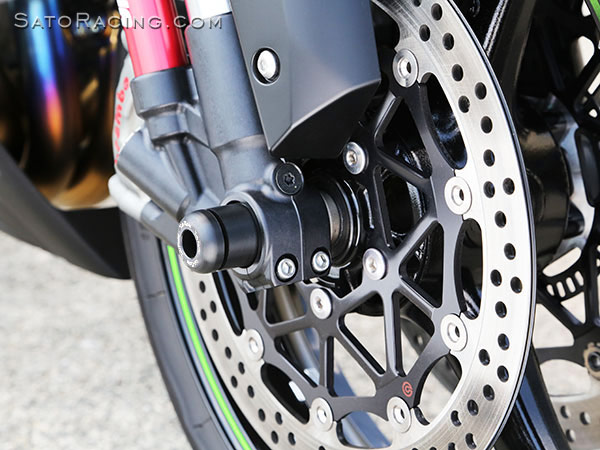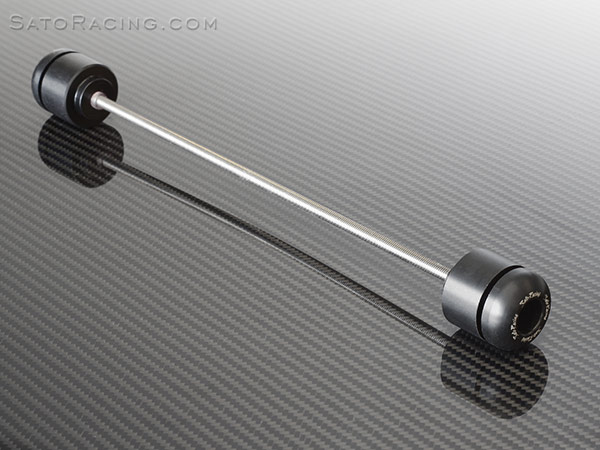 FRONT AXLE SLIDERS
K-ZX1016AS-F
$59.95

More SATO RACING items for 2016+ ZX-10R