YAMAHA YZF-R6 ('17)
FRAME SLIDERS
SATO RACING Frame Sliders for 2017 Yamaha YZF-R6 feature slider pucks made of hard, abrasion-resistant DELRIN plastic for the most effective protection of the fairings and other exposed parts if you lay it down at speed on the track. Slider pucks are attached to the frame with black anodized billet aluminum collars and chrome molybdenum bolts. 'No cut' design - No fairing mods are required. (L/R Set of 2)

In addition to Frame Sliders , we also make an Engine Slider for R6 that fits over the front R-side engine case opening, to maximize protection of the lower right side area.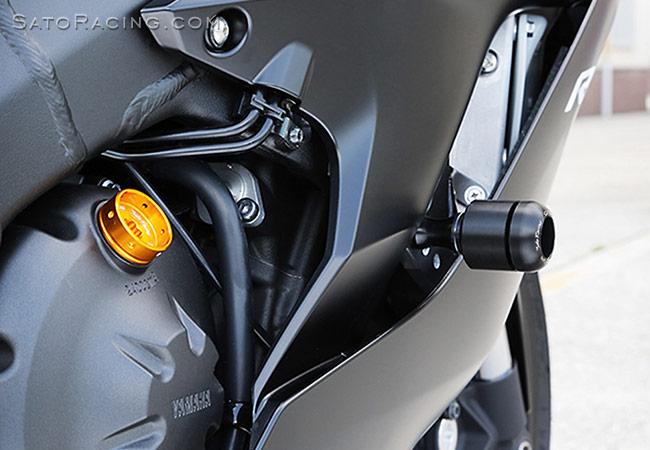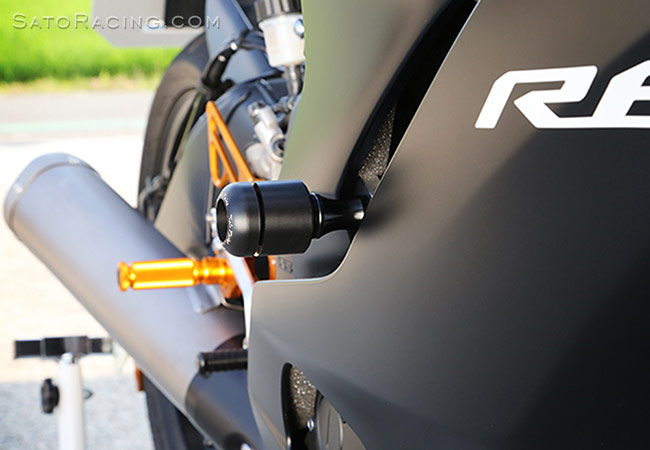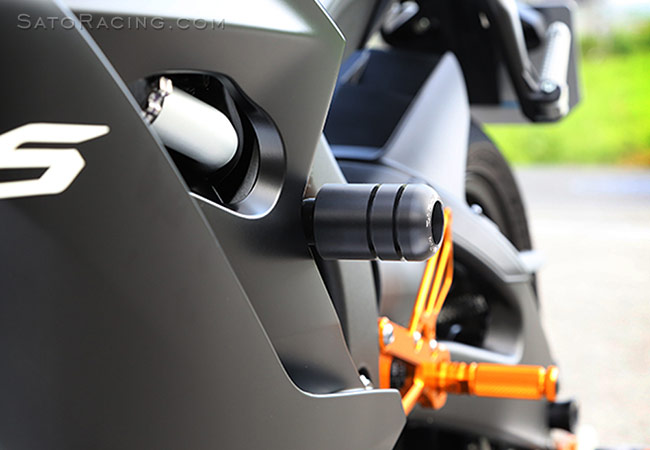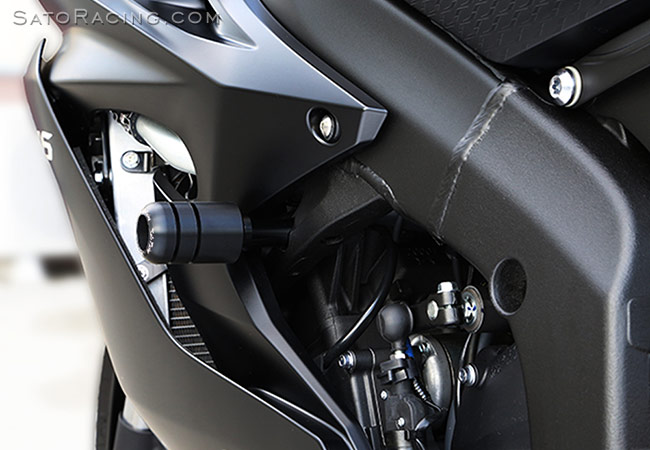 FRAME SLIDERS
(Set of 2)
Y-R617FS-BK
$145

YAMAHA YZF-R6 ('17)
[R] ENGINE SLIDER
SATO RACING Engine Slider (R-side) for 2017 Yamaha YZF-R6 has a slider plate made of tough, abrasion-resistant DELRIN for excellent protection of the lower front fairing area if you slide. Slider is attached over the front engine case with a high strength anodized billet aluminum bracket and collars, and stainless steel bolts.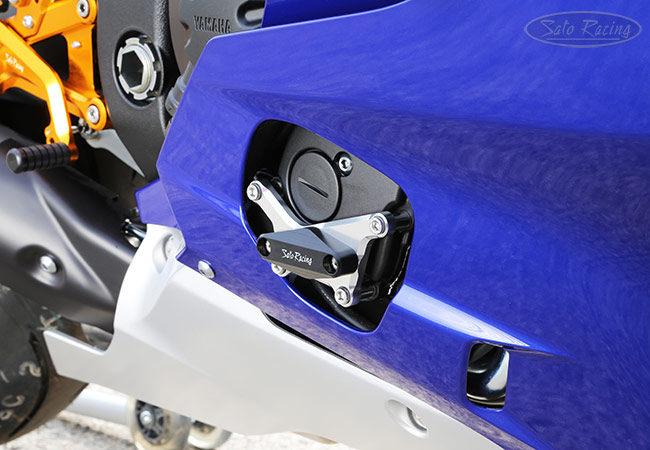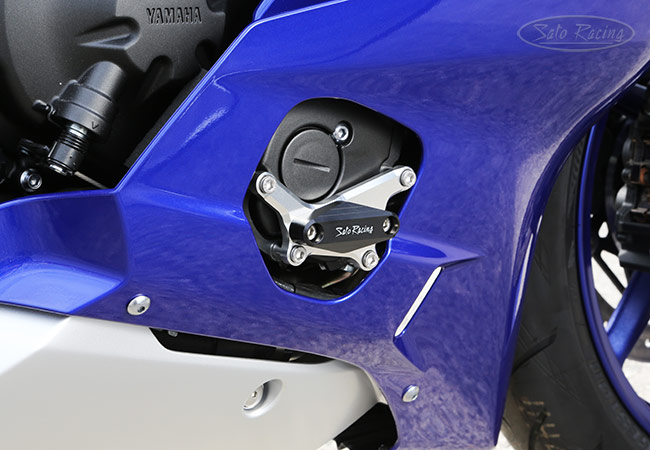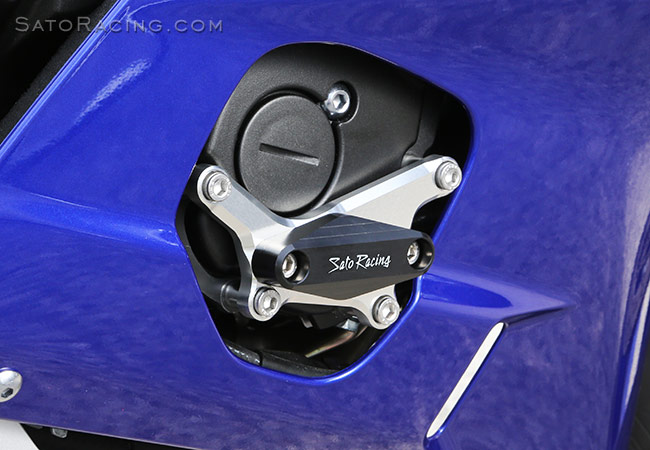 [R] ENGINE SLIDER
Y-R617ESR
$98
ARRIVING SOON

More Sato Racing items for '17 YZF-R6