DUCATI DIAVEL ('11- )
FRAME SLIDERS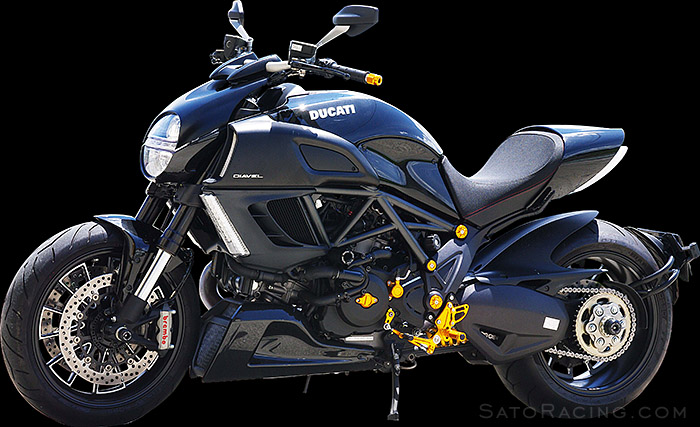 SATO RACING Frame Sliders for Ducati Diavel feature left and right side slider pucks carved from hard, abrasion-resistant DELRIN plastic for excellent protection if in a slide at speed on the track. Black anodized billet aluminum collars and a chrome molybdenum throughbolt hold the sliders securely in place.

We now have 2 models of Frame Sliders for Diavel :
part# D-DLFS-BK fits '11-'13 Diavel.
part# D-DL14FS-BK fits '14-'16 Diavel.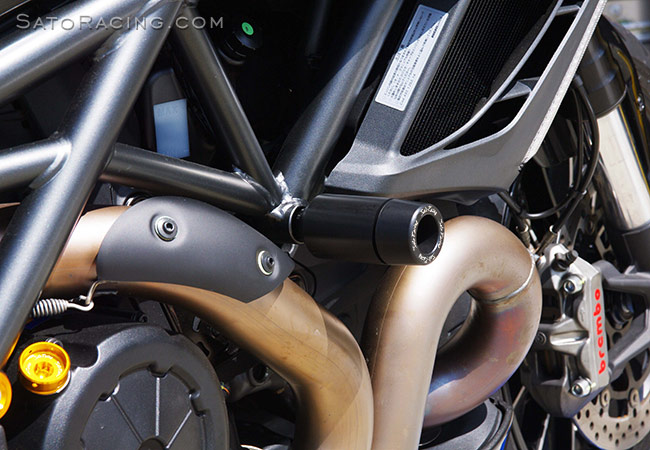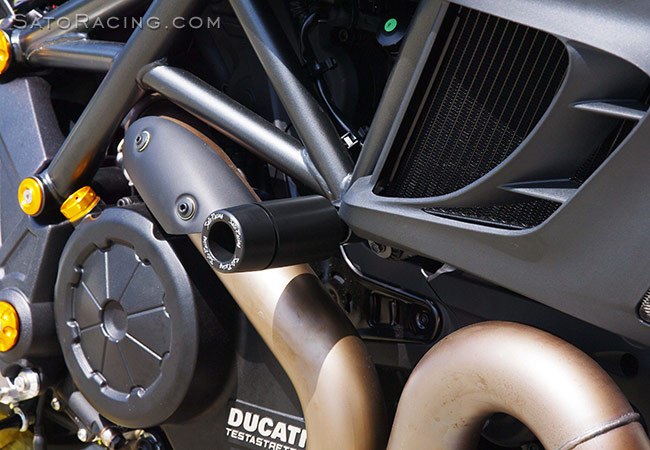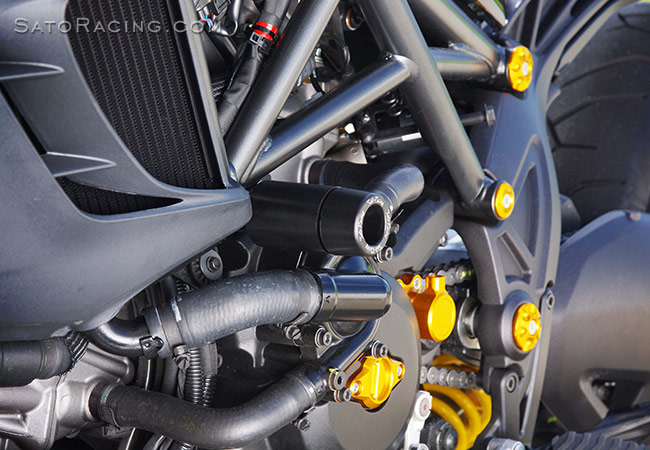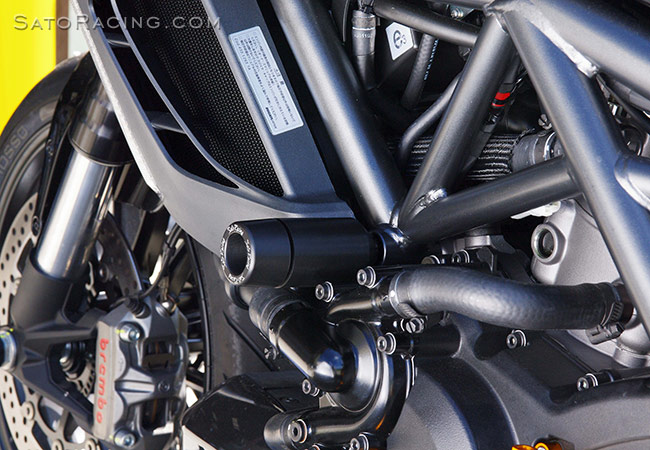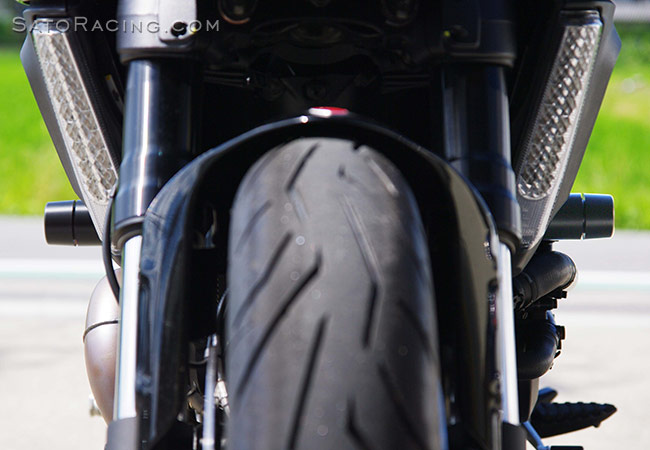 FRAME SLIDERS
Diavel '11-'13
D-DLFS-BK
$150
FRAME SLIDERS
Diavel '14-
D-DL14FS-BK
$150

SATO RACING offers a full selection of Replacement Parts for these Frame Sliders.
* * * Contact us to place an order * * *
To find out the individual part names, see the illustrated parts list included with
your SATO Frame Sliders, or view the PDF: Diavel '11-'13 | Diavel '14-'15

More Sato Racing items for Ducati Diavel