DUCATI (varous)
REAR AXLE SLIDERS [Type 2]
SATO RACING Rear Axle Sliders [Type 2] for Ducati models with the larger size hub diameter features slider pucks made of hard, abrasion-resistant Delrin plastic for excellent protection from scrapes or more serious damage to the rear wheel if you slide on the track. Sliders fit onto the rear wheel hub and are securely held in place with a stainless steel throughbolt.

These 'Type 2' Rear Axle Sliders have a groove design that allows the bike to be used with hook-type race stands. It also features an inner Delrin sleeve on the left side, for compatibility with single-side swingarm-type stands.
Fits:
Diavel / X-Diavel
Panigale 1199 / 1299 / V4
Monster 1200 series
1198 / 1098/S (later model years)
Streetfighter/S (1098-based)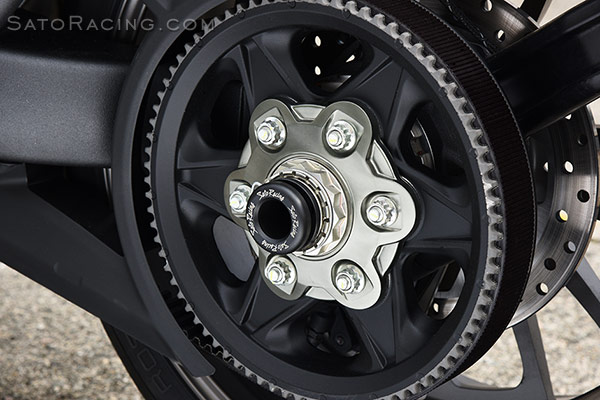 Type2 Rear Axle Sliders shown on an XDiavel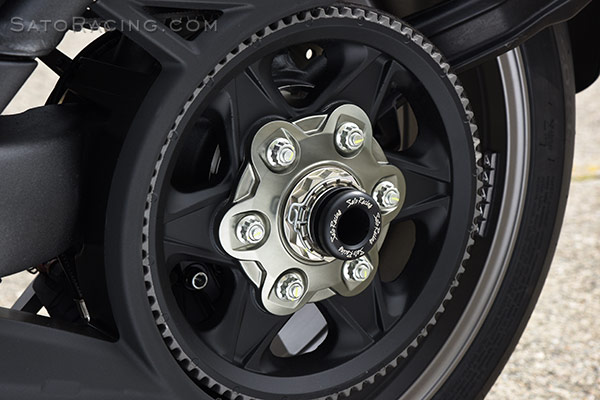 Type2 Rear Axle Sliders shown on an XDiavel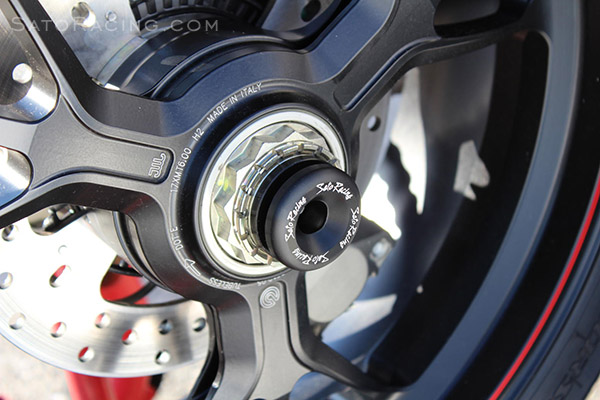 Type2 Rear Axle Sliders shown on an 1199 Panigale S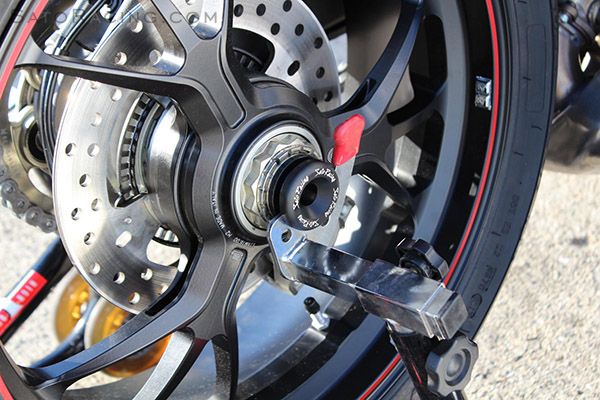 Wide groove in slider puck allows stationary mounting onto a hook-type bike stand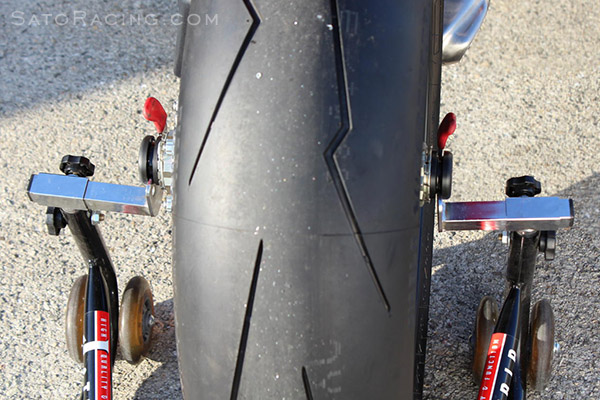 Note: Hook-type bike stand cannot be used in situations when
the rear wheel needs to turn, such as during dyno testing.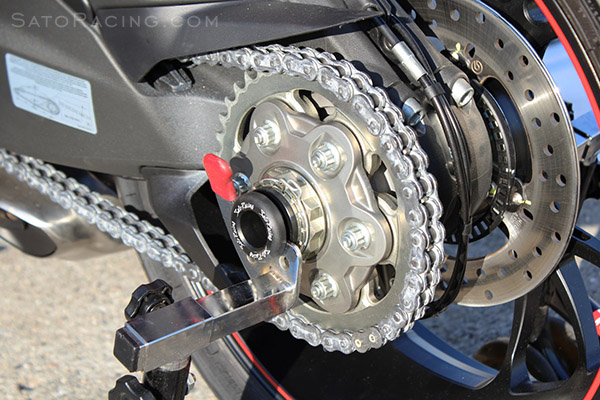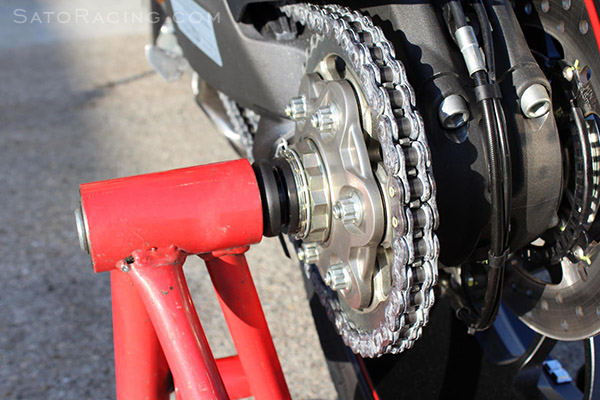 These Axle Sliders are designed so the wheel can be mounted on
a single-sided swingarm-type bike stand, using a smaller-diameter
(Ducati 848-size) pin / shaft.

* NOTE: Not compatible with 899/ 959 Panigale,
848, Streetfighter 848, or early 1098 models.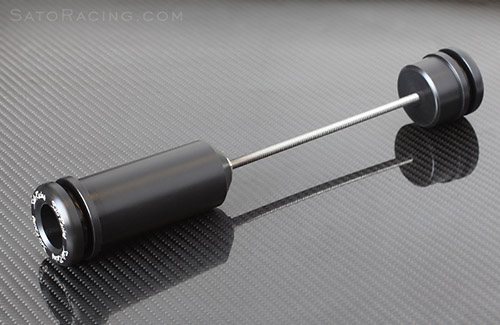 REAR AXLE SLIDERS
TYPE 2
D-1199AS-R
$128

SATO RACING stocks a full selection of Replacement Parts for all our Sliders.
* * * Contact us to place an order * * *
To find out individual part names & numbers, see the illustrated parts list included
with your Sato Racing Axle Sliders, or view the PDF parts list: Rear Axle Sliders

More Sato Racing items for Ducati