TRIUMPH BONNEVILLE T100 ('01-'15)
HELMET LOCK
Keep your helmet secure with a SATO RACING Helmet Lock for 2001-15 Triumph Bonneville. This rugged lock mounts in a convenient location behind the rear shock. Includes 2 keys. Choose from Left Side or Right Side mount types. Matching Left/ Right Locks that can use the same key are also available.

A matching Helmet Anchor is an available option.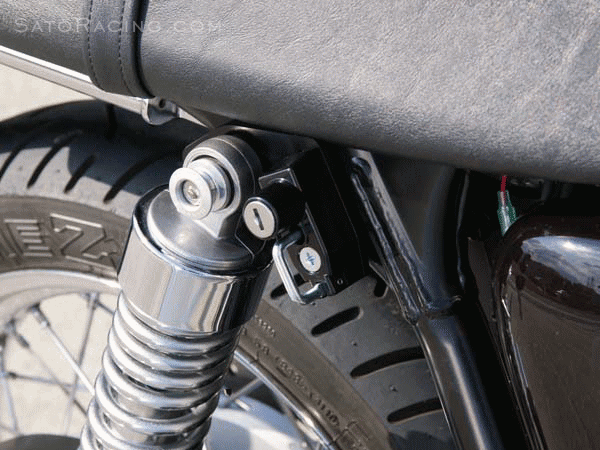 [R] Side Helmet Lock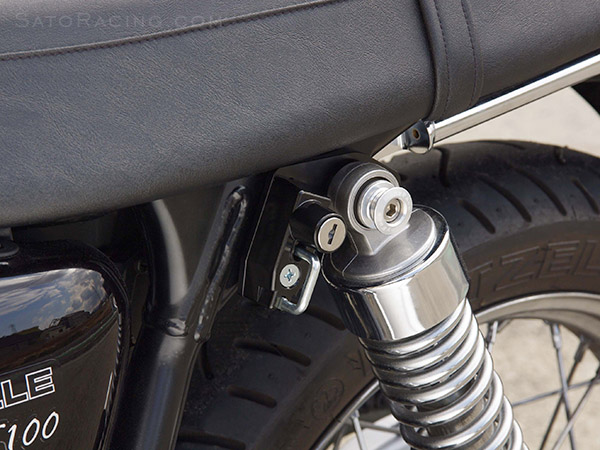 [L] Side Helmet Lock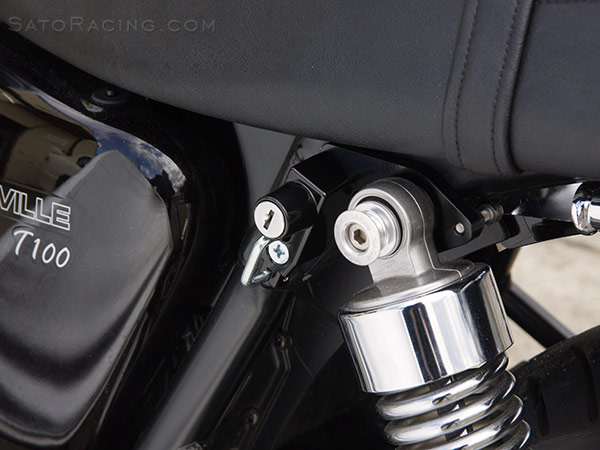 [L] Side Helmet Lock
Also shown in the above photos: Tie Down Spools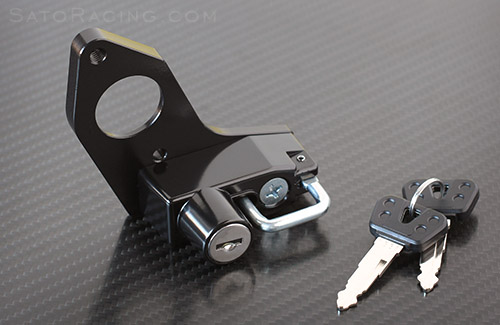 HELMET LOCK
[L] Side
T-BONHL-L
$82
HELMET LOCK
[R] Side
T-BONHL-R
$82
[L] + [R] Side Helmet Lock Set
Matching Left and Right Side Helmet Locks
(Keys will be the same for both sides)
HELMET LOCKS
[L]+[R] Set of 2
T-BONHL-LR
$164

More Sato Racing items for Triumph Bonneville T100