KAWASAKI Ninja 300 / 250 ('13-'17)
HELMET LOCK
Keep your helmet secure with a SATO RACING Helmet Lock for 2013-17 Ninja 300 (Ninja 250)! This sturdy piston-type lock installs in a convenient location behind the passenger peg bracket on the left side of the bike, giving you a safe and easy way to stow your helmet on the bike. Ideal for those times when you want to stop someplace while out on a ride and don't necessarily want to carry your helmet around with you. Includes 2 keys.

A matching Helmet Anchor is an available option.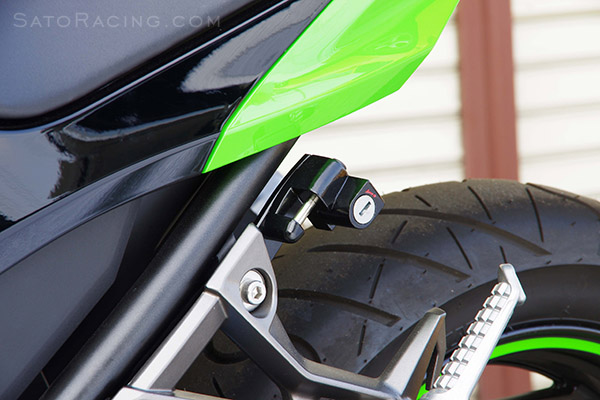 BLACK
K-25013HL
$45
Have questions or prefer to order by phone? You can call us to place an order -



More Sato Racing items for Ninja 300

HOME | KAWASAKI Index | Ninja 300 Index | Helmet Locks Index