HONDA CBR1000RR-R ('20)
HELMET LOCK
SATO RACING Helmet Lock for 2020 Honda CBR1000RR-R Fireblade is a sturdy piston-type lock mounted to a black anodized aluminum base. It installs in a convenient location below the seat on the left side, sandwiched between the passenger peg bracket and the seat frame, giving you a secure and convenient place to hang your helmet on the bike when you park it.

SATO RACING Helmet Locks are great to have for those times when you want to stop someplace while out on a ride but don't want to leave your helmet sitting on your bike unattended, but you don't necessarily want to carry it around with you everywhere either. Includes 2 keys.

A matching Helmet Anchor is an available option.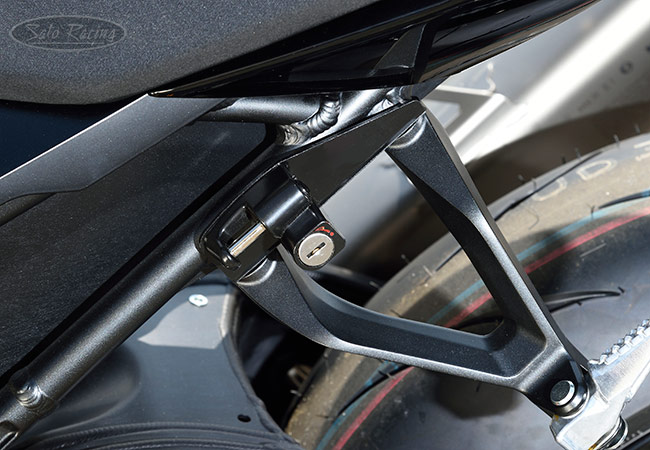 HELMET LOCK
H-CBR120HL
$45
Have questions or prefer to order by phone? You can call us to place an order -



More Sato Racing items for 2020 Honda CBR1000RR-R