DUCATI PANIGALE V4 ('18- ) /
STREETFIGHTER V4 ('20- )
HELMET LOCK
Keep your helmet secure with a SATO RACING Helmet Lock for 2018+ Ducati Panigale V4 sand 2020+ Streetfighter V4! This rugged piston-type lock mounts between the left passenger peg bracket and the seat rail, giving you a convenient way to stow your helmet.

A Sato Racing Helmet Lock is the perfect solution for all those occasions when you want to stop somewhere while out on a ride, yet you don't want to leave the helmet sitting on the bike unattended, but you don't feel like carrying your helmet around with you everywhere either. Includes 2 keys.

A matching Helmet Anchor is an available option.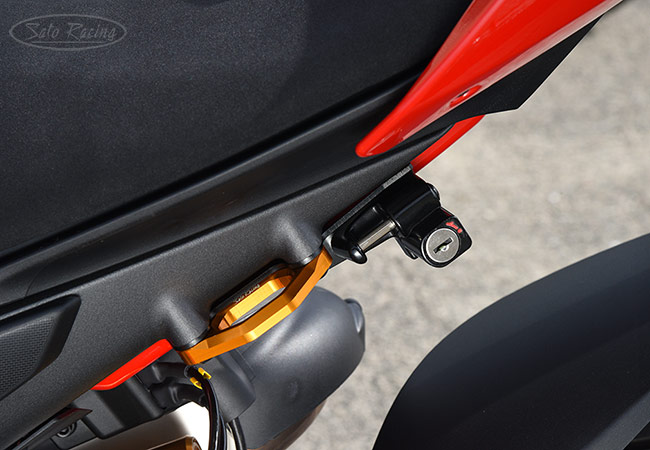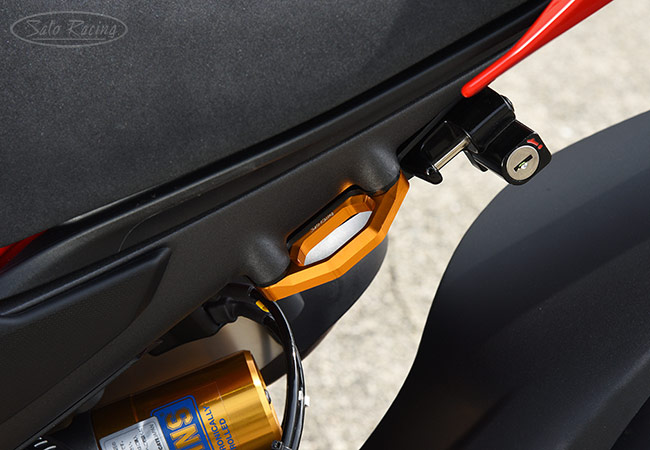 Our Helmet Lock for Panigale V4 / SF V4 can be installed with or without the passenger peg
brackets in place. It can also be installed together with our Racing Hook part# D-V418HL.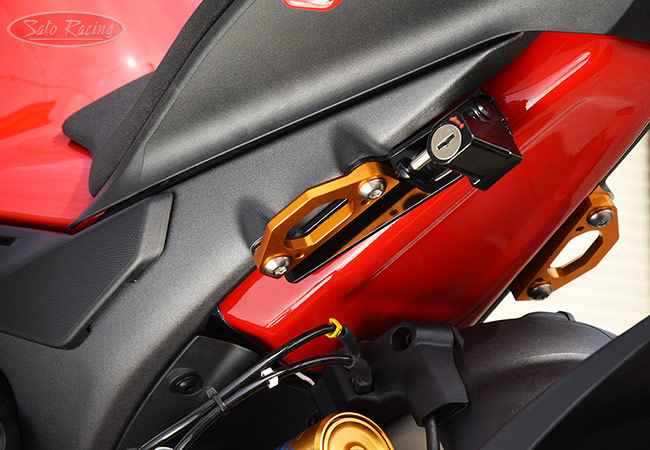 Helmet Lock and Racing Hooks on a Panigale V4.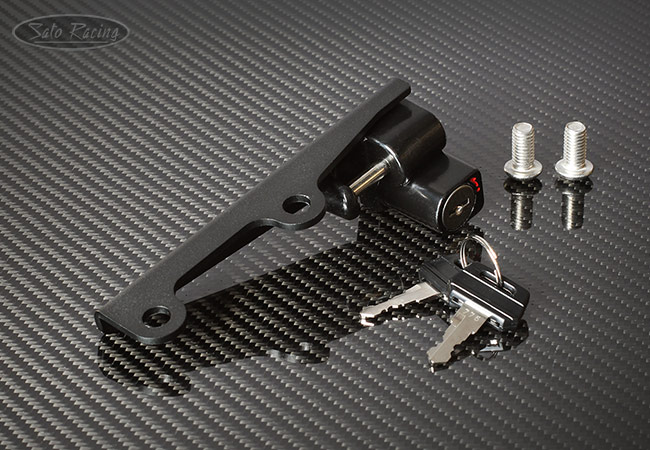 HELMET LOCK
D-V418HL
$55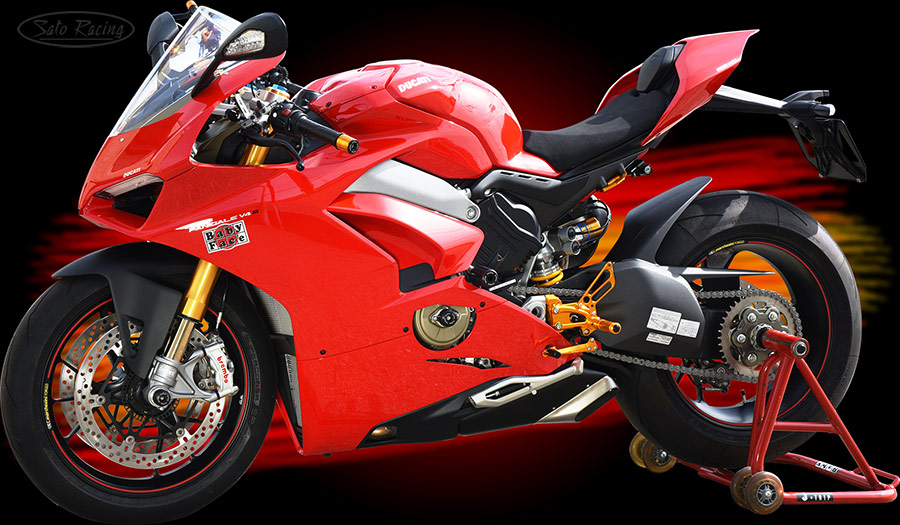 Have questions or prefer to order by phone? You can call us to place an order -



More Sato Racing items for Ducati Panigale V4 / Streetfighter V4