KAWASAKI Z-H2 (20- )
ENGINE SLIDERS
SATO RACING Engine Sliders for Kawasaki Z-H2 feature 'revolver'-style slider pucks made of high-density black DELRIN, a tough, abrasion-resistant plastic ideal for absorbing damage in a slide. The standoff provided by the sliders should protect the engine case and other exposed parts from scrapes or more serious damage in most crash situations on the track. The sliders are attached over the engine case on both sides with high strength anodized billet aluminum brackets and collars, and stainless steel and chrome molybdenum bolts. (L/R Set of 2)

Also check out our Frame Sliders and Front Axle Sliders for Z-H2.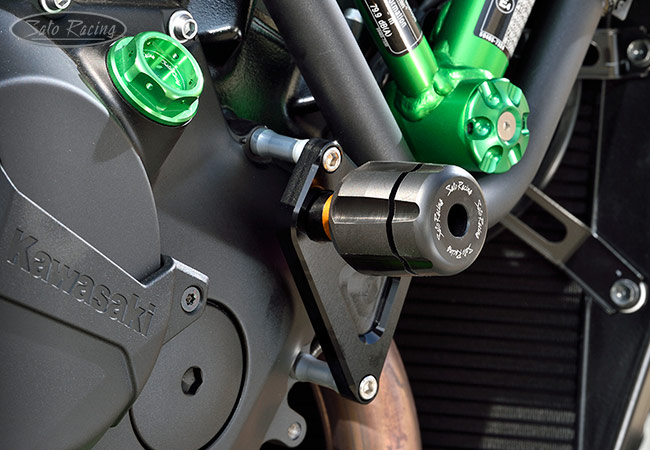 (R-side)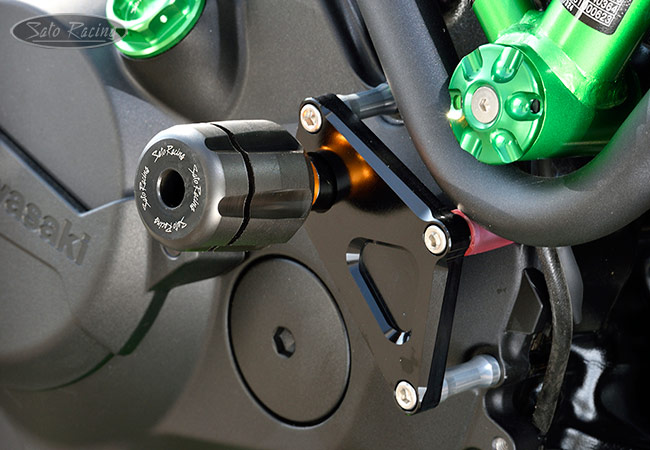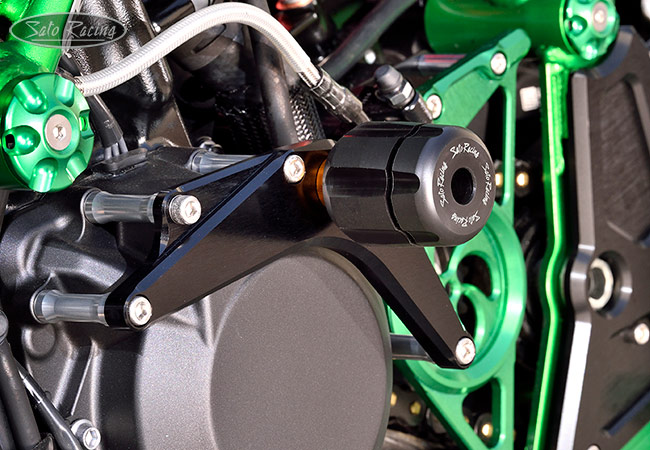 (L-side)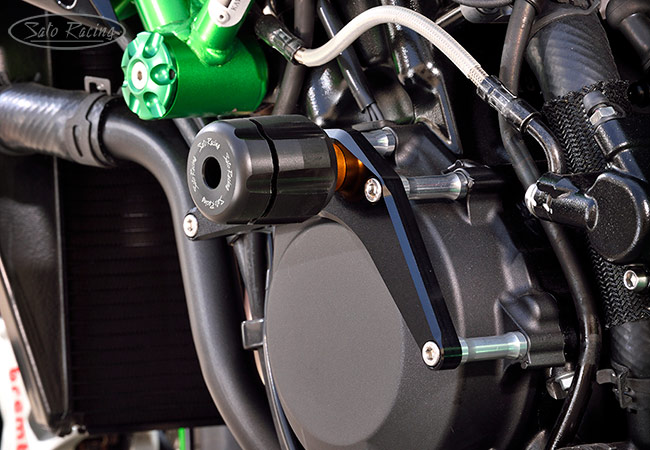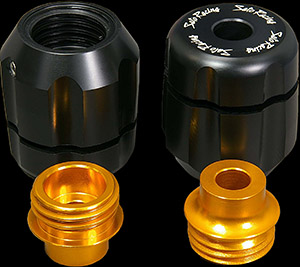 Our 'Revolver'-style slider pucks have an innovative
twist-on design that simplifies installation and makes it
easy to remove or replace the slider pucks without the
need to remove the entire slider assembly.
ENGINE SLIDERS
(Set of 2)
K-ZH2ES
$255
Have questions or prefer to order by phone? You can call us to place an order -



More Sato Racing items for Z-H2