DUCATI 848 / 1098 / 1198
RACING HOOKS
These high strength anodized billet aluminum SATO RACING Racing Hooks install in place of the stock passenger peg brackets, providing sturdy anchor points for tie-downs to keep your 1098-series Ducati securely strapped down while transporting it, among many other possible uses. Black anodized finish. (Set of 2)

Note: Does not fit "R" model.
NOTE: The following photos show these hooks in Gold, which are no longer available.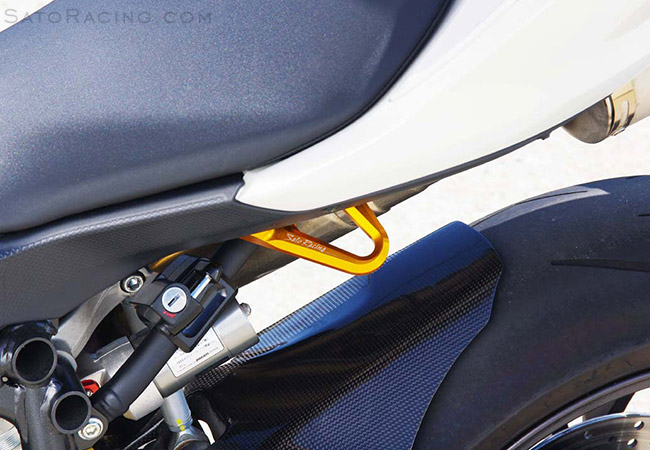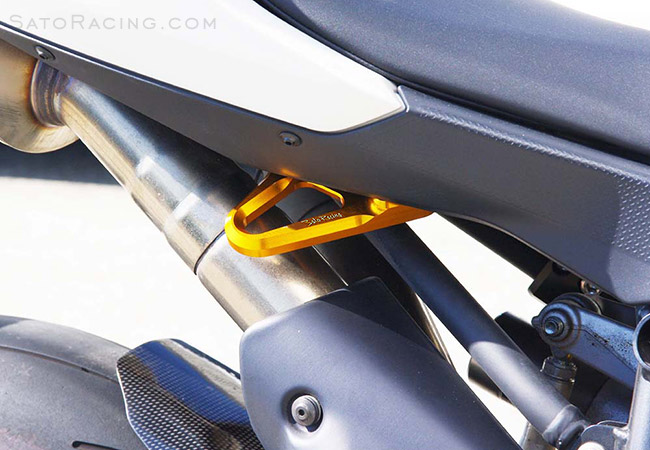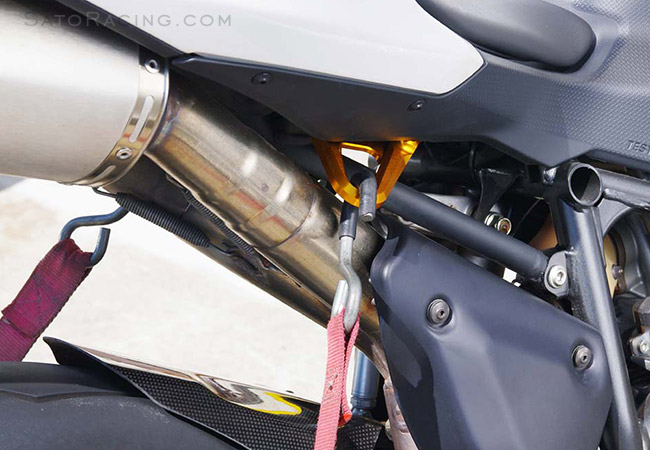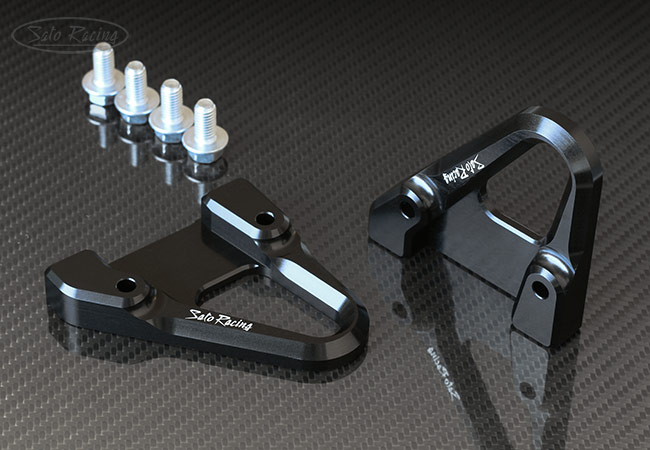 Set of 2
BLACK
D-1098HOOK-BK
$145
This model has ended production and SILVER and GOLD are now officially sold out at SATO RACING. We have just a few sets remaining in stock in BLACK, so if you have ever wanted to put some genuine Sato Racing Hooks on your Ducati 848, 1098 or 1198, now may be your last chance. Don't miss out!

More Sato Racing items for Ducati