SUZUKI GSX-R600 / 750 ('06-'10)
CARBON ENGINE COVERS
Autoclave-formed using the highest quality Japan-sourced aerospace-grade prepreg dry carbon available, SATO CARBON parts are strong and durable, yet also incredibly light.

This L/R set of Carbon Engine Covers for 2006-2010 Suzuki GSX-R600 and GSX-R750 gives your engine case a premium, custom appearance, while helping protect it from scrapes and other damage. The covers feature a striking Twill weave pattern with a deep gloss finish, with the 'Sato Racing' logo script embedded in the finish.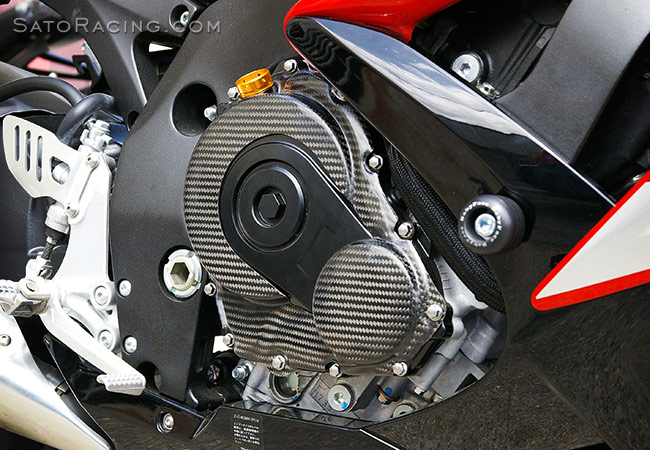 ( [R]-Side Engine Cover )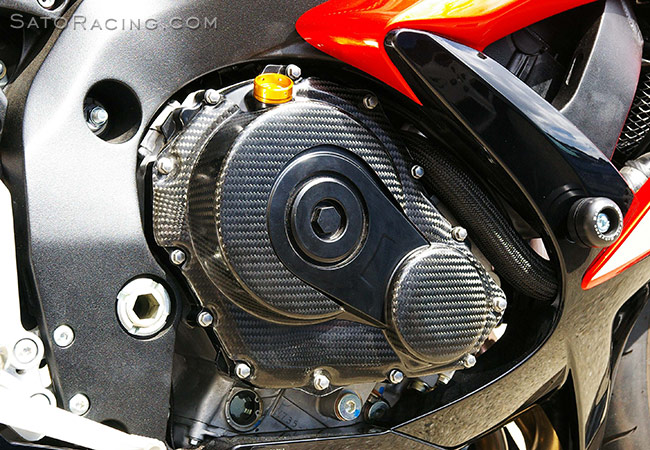 ( [R]-Side Engine Cover )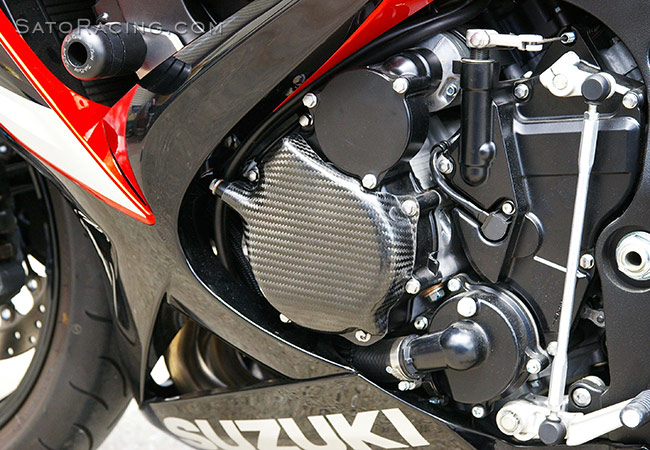 ( [L]-Side Engine Cover )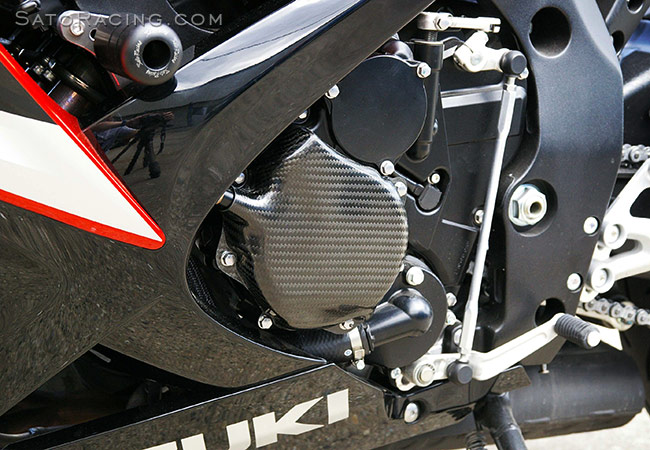 ( [L]-Side Engine Cover )
CARBON ENGINE COVERS
(L/R Set)
S-GSX606CB-ECR/L
$320
SATO RACING made a very limited production run of these GSX-R600 carbon engine covers a few years ago (only 10 sets total were ever made), and now we are down to just 2 sets of these left in stock. After these sets are sold, they will be gone forever, since we do not plan on doing another production run. So this is likely your last chance to see these beautiful engine covers on your GSX-R600 and make it truly one-of-a-kind. Don't miss this opportunity!

More Sato Racing items for '06-'10 GSX-R600/750