YAMAHA VMAX 1700 ('09-)
CLUTCH COVER PROTECTOR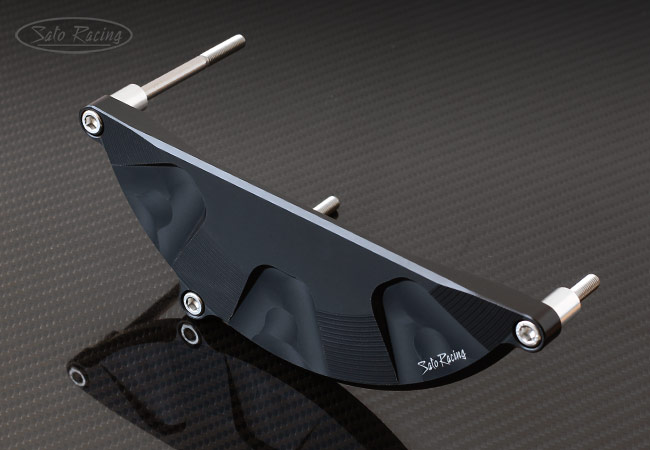 Helps keep your clutch cover looking new by protecting it from getting scuffed up by your boot during braking. Carved from DELRIN, the same tough, high- density plastic material as SATO Frame Sliders. Cover is attached to the clutch case with aluminum collars and stainless steel bolts.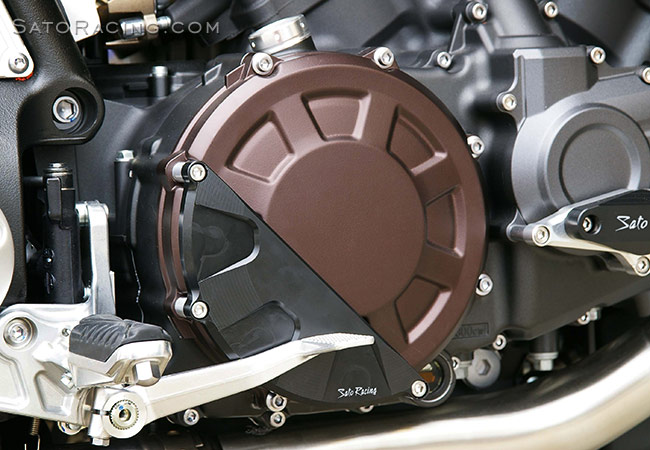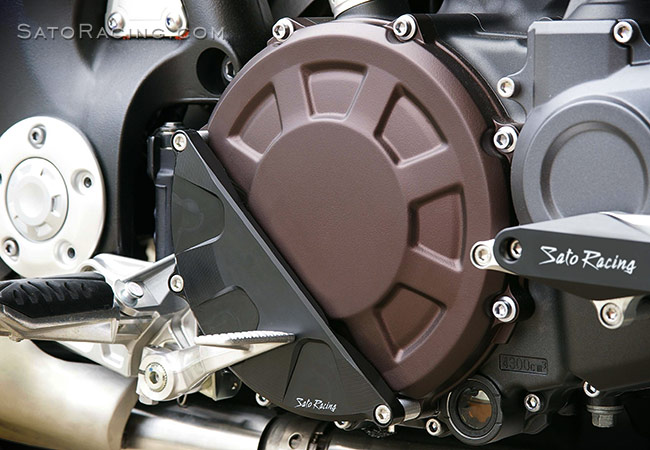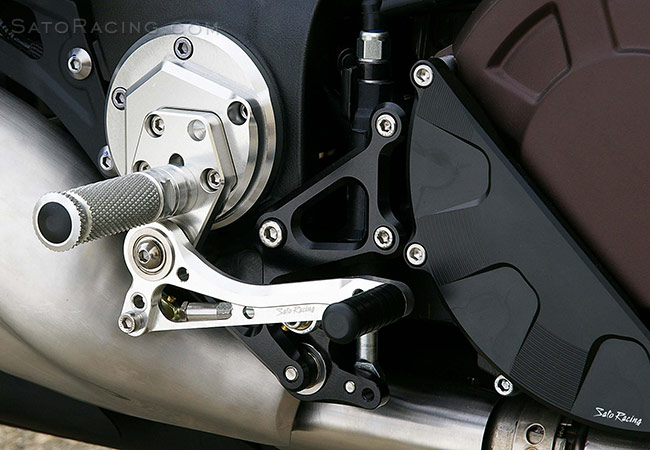 Clutch Cover Protector shown installed along with Sato VMAX Rear Sets.
BLACK
Y-VMAX09FS-CCP
$145

More Sato Racing items for VMAX