YAMAHA FZ-07 (MT-07) ('14- )
TIMING HOLE PLUG
SATO RACING TIMING HOLE PLUG for '14- FZ-07 / MT-07 features a tough, abrasion-resistant DELRIN guard for protection of the lower-left side of the engine if in a slide at speed on the track. Guard is mounted on a gold-anodized billet aluminum base. The base has holes along the perimeter for attaching a safety wire (not included).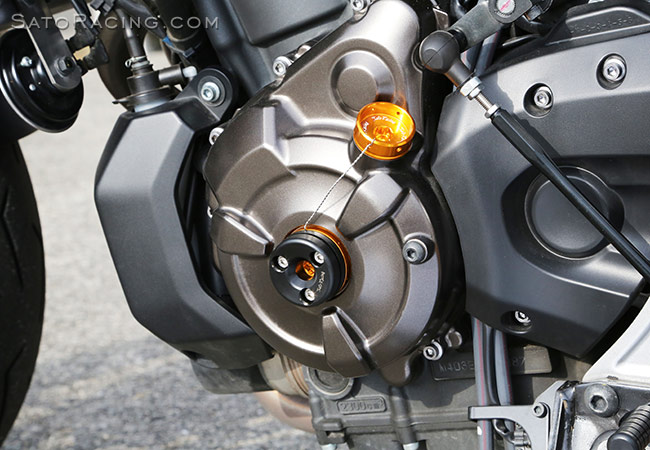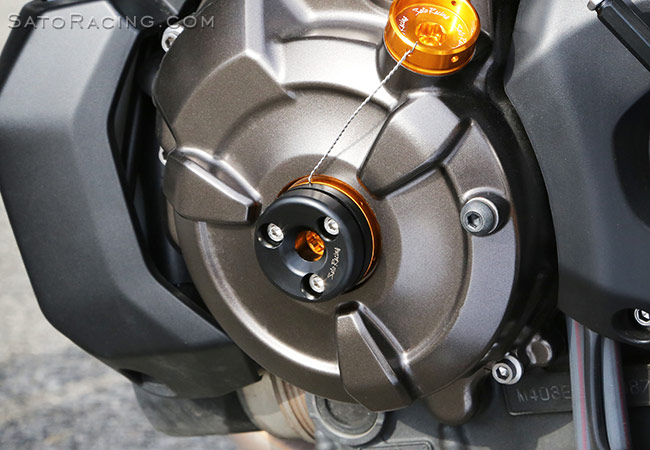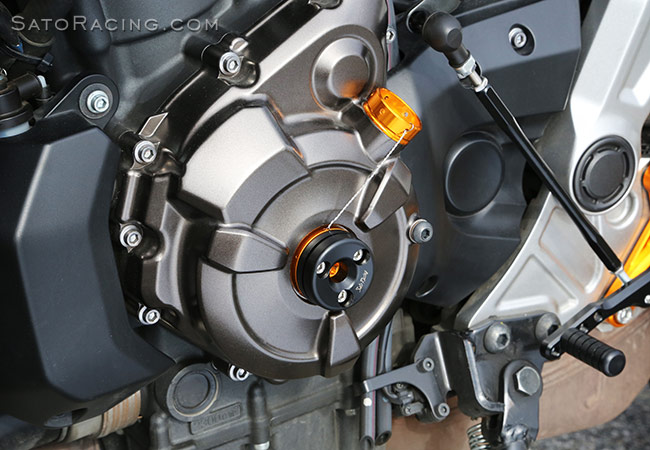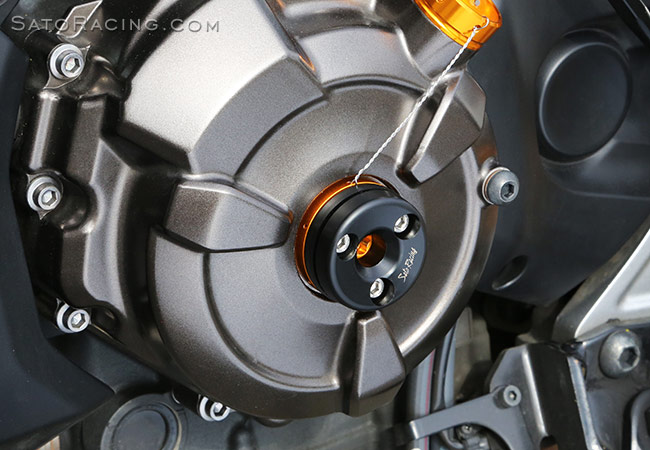 TIMING HOLE PLUG
THP-YMT07L
$98

OPTIONAL PART

TITANIUM LOCKING PLATE
This bendable titanium plate offers an anchor point to attach a safety wire, to help keep your Timing Hole Plug from vibrating loose or falling off.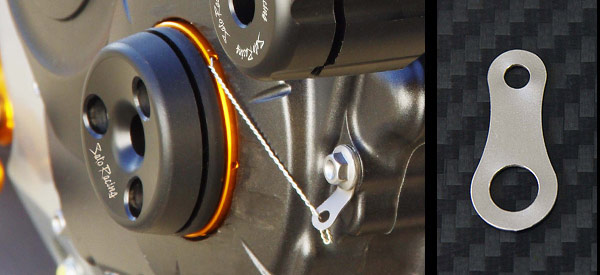 (wire not included)
TITANIUM
LOCKING PLATE
OFCAP-TILP
$7.00

More Sato Racing items for FZ-07/ MT-07