SUZUKI SV650 ABS ('16- )
REAR SETS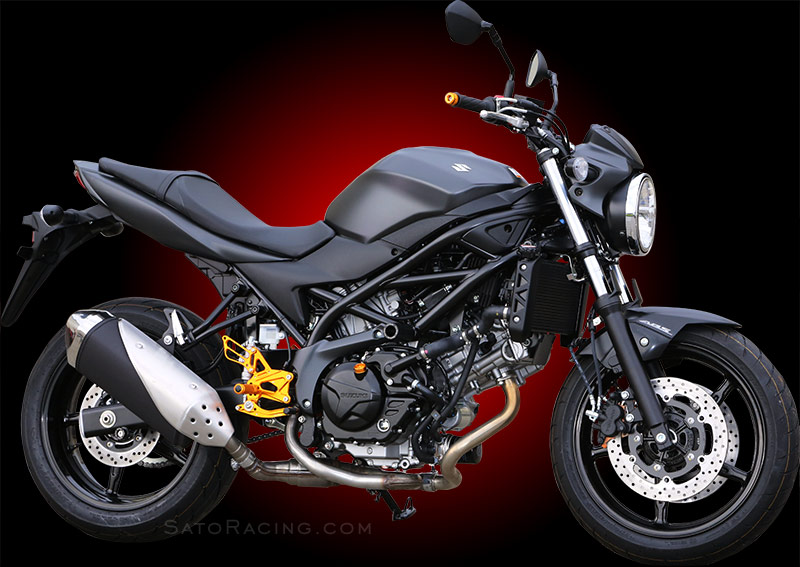 SATO RACING Rear Sets for 2016-17 Suzuki SV650 ABS are track-engineered and precision CNC-machined from high grade billet aluminum anodized in your choice of Black, Silver or Gold finish. Choose from a range of 5 adjustable positions that bring your feet higher up and further back compared to stock, for a more aggressive riding position well-suited for the track. These Rear Sets can be set up for either stock shift or reverse shift pattern.
POSITIONS
| | | |
| --- | --- | --- |
| 1 | 42.5mm Back | 40mm Up |
| 2 | 42.5mm Back | 52mm Up |
| 3 | 54.5mm Back | 40mm Up |
| 4 | 54.5mm Back | 52mm Up |
| 5 | 54.5mm Back | 64mm Up |
note: all measurements are in relation to stock position (0 mm).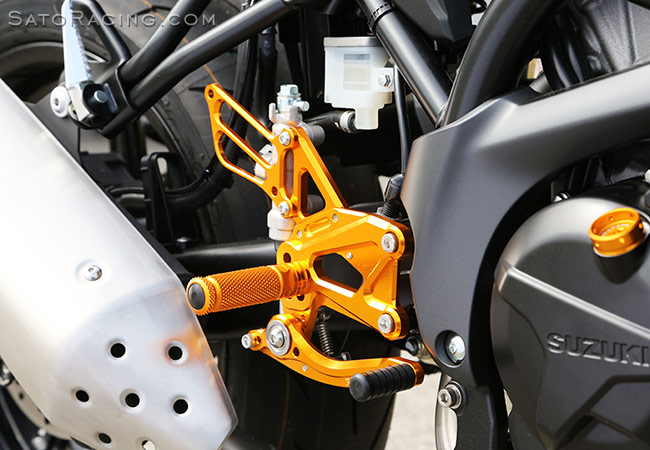 Our shift and brake pedals utilize double stainless bearings for smooth, precise pedal movement.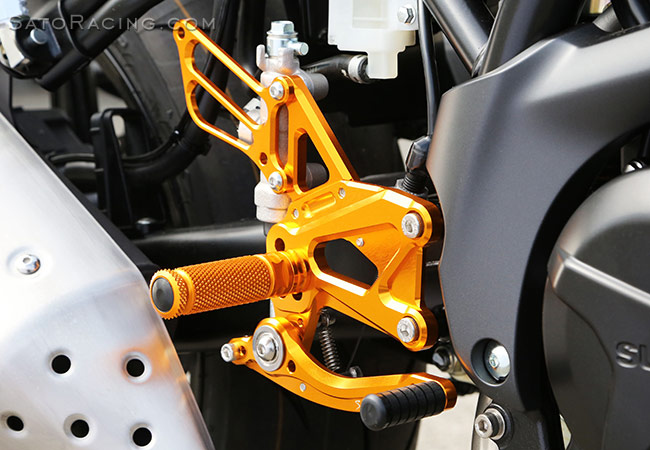 The Foot Peg position is adjustable 5 ways. The Pedal Tip position can also be adjusted.
These Rear Sets are fully compatible with the stock brake light pull switch and ABS.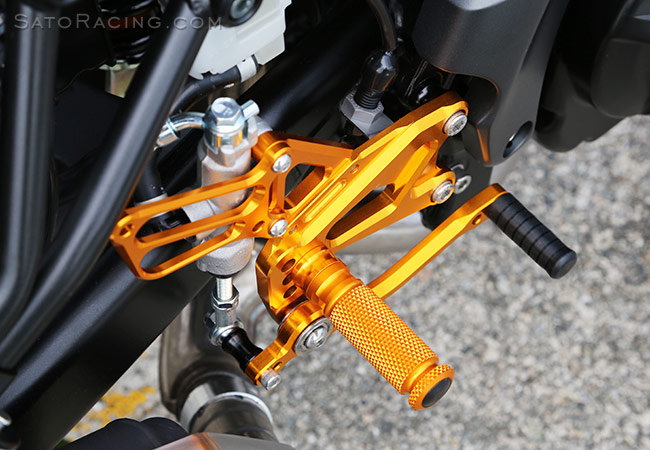 The Foot Pegs have a finely knurled pattern for non-slip grip and a comfortable, intuitive feel.

The standard Pedal Tips are made of tough Delrin plastic. Additional Pedal Tip styles, such as
folding-style aluminum Pedal Tips with rubber sleeves, are an available option: More Details
These Rear Sets are designed for use with the stock Suzuki shift arm and rod end. We also make an adjustable billet aluminum Shift Arm kit (part# S-CA2, shown in these photos) that works well with these Rear Sets, providing additional adjustment options for the shift linkage.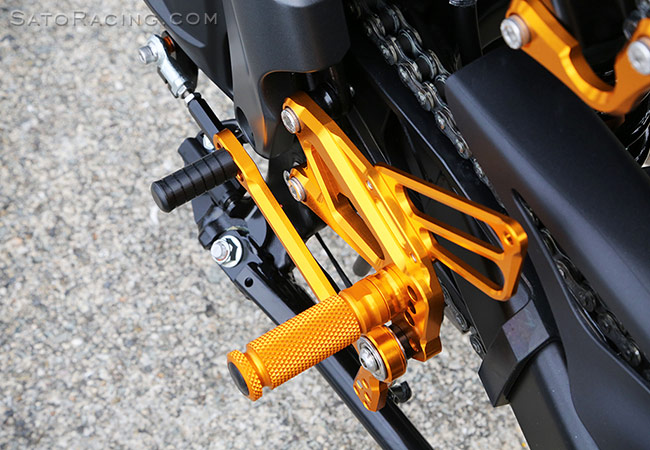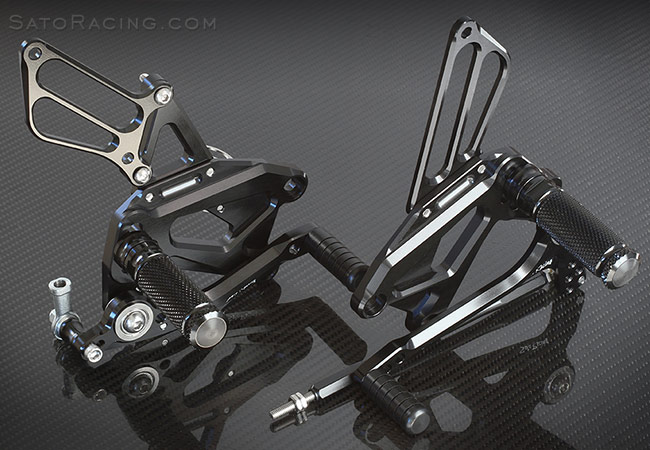 BLACK
S-SV65016RS-BK
$535
SILVER
S-SV65016RS-SV
$535
GOLD *
S-SV65016RS-GD
$535
* Click Here for important info about Sato GOLD-anodized parts.

SATO RACING offers a full selection of Replacement Parts for our Rear Sets.
* * * Contact us to place an order * * *
To find out individual part names & numbers, see the
illustrated parts list included with your Sato Rear Sets.

More Sato Racing items for '16- Suzuki SV650