BMW R1200R/RS ('15- )
REAR SETS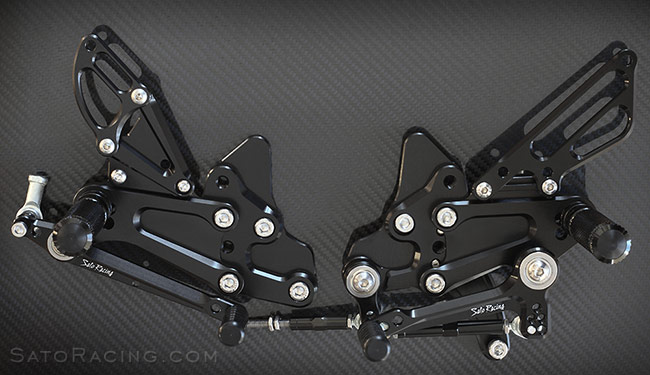 SATO RACING Rear Sets for 2015 and up BMW R1200R/RS are made of high strength billet aluminum with your choice of Black anodized finish, or Silver or Gold anodized finish with contrasting Black base plates. Double stainless bearings in the shift and brake pedals help ensure the smooth, precise pedal operation with a solid feel. Adjustable step plates and foot pegs give you a choice of 6* unique positions that place your feet higher up and further back compared to stock, for a sportier, more aggressive riding position.
POSITIONS
| | | |
| --- | --- | --- |
| 1 * | 47.5mm Back | 22mm Up |
| 2 * | 47.5mm Back | 32mm Up |
| 3 * | 57.5mm Back | 32mm Up |
| 4 | 52.5mm Back | 44mm Up |
| 5 | 52.5mm Back | 54mm Up |
| 6 | 62.5mm Back | 54mm Up |
Note: all measurements are in relation to stock position (0 mm).

* On 2015-16 models, Positions 1-3 may require adjusting the shift pedal position so it sits higher at the tip in order to avoid interference with the side stand during shifts. On 2017+ models, only positions 4, 5, and 6 can be used with the side stand in place.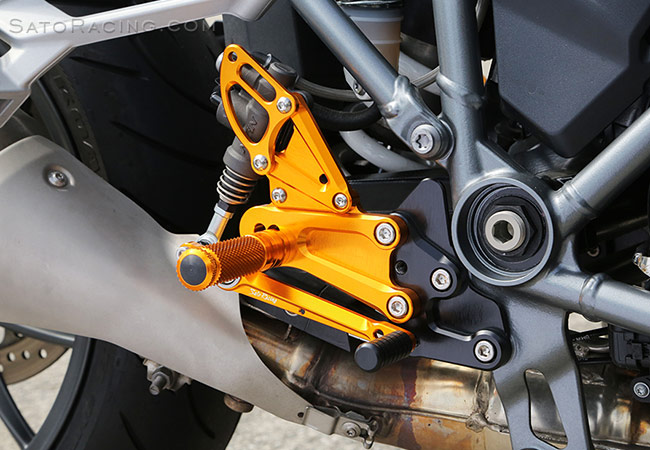 The shift and brake pedals utilize double stainless bearings for smooth, precise pedal movement.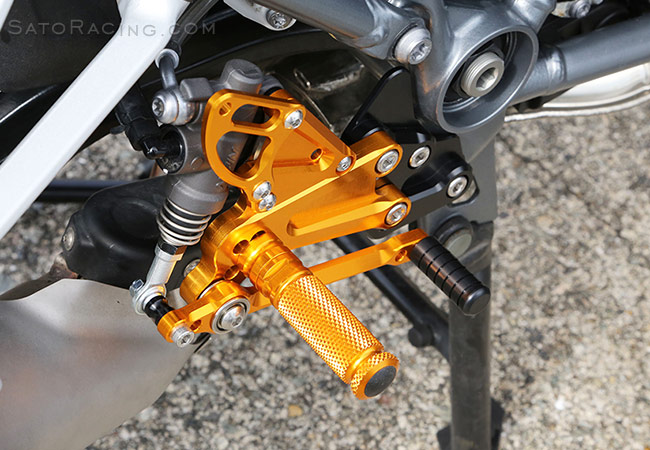 These Rear Sets provide a wide range of adjustable positions so you
can find the ideal position for your riding style.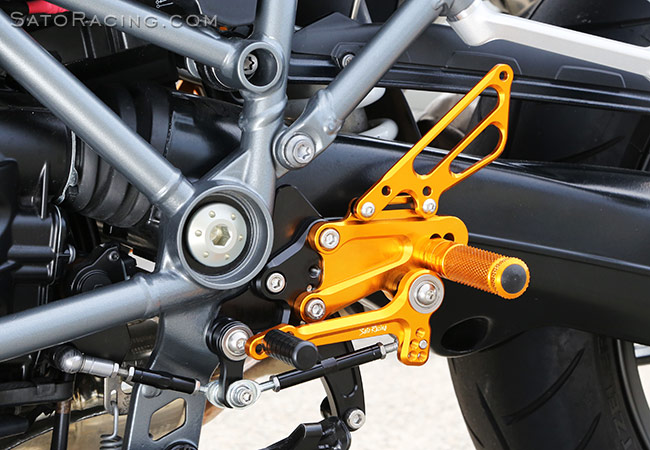 Multiple adjustment holes on the shift pedal let you fine tune the shift stroke.
These Rear Sets provide a standard (stock) shifting pattern only.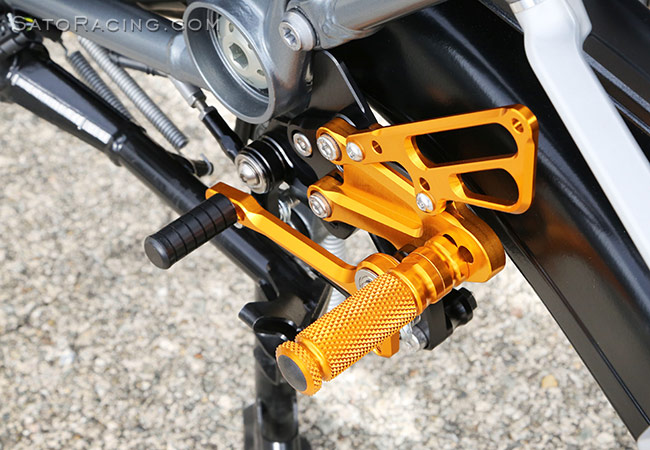 The Foot Pegs feature a finely knurled pattern for excellent grip and feel.
BLACK
BMW-R12RS-BK
$620
SILVER
w/ BLACK base plates
BMW-R12RS-SV
$620
GOLD *
w/ BLACK base plates
BMW-R12RS-GD
$620
* Click Here for important info about Sato GOLD-anodized parts.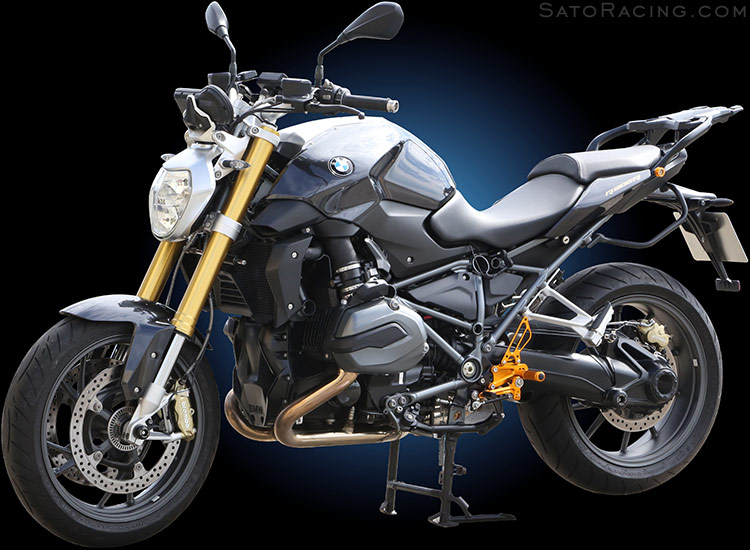 SATO RACING offers a full selection of Replacement Parts for our Rear Sets.
* * * Contact us to place an order * * *
To find out individual part names & numbers, see the
illustrated parts list included with your Sato Rear Sets.

More Sato Racing items for '15- R1200R/ RS