KAWASAKI Z900 ('17-'19)
REAR SETS
SATO RACING Rear Sets for 2017-19 Kawasaki Z900 (ZR900B) is a track-engineered design that provides 4 adjustable positions, bringing your feet higher up and further back compared to stock, for a more aggressive riding position that is well-suited to the fast straights and steep lean angles encountered on the track. These high quality Rear Sets are CNC-machined from high strength billet aluminum with your choice Black, Silver or Gold anodized finish.
POSITIONS
| | | |
| --- | --- | --- |
| 1 | 32.5mm Back | 20mm Up |
| 2 | 32.5mm Back | 35mm Up |
| 3 | 45mm Back | 20mm Up |
| 4 | 45mm Back | 35mm Up |
note: all measurements are in relation to stock position (0 mm).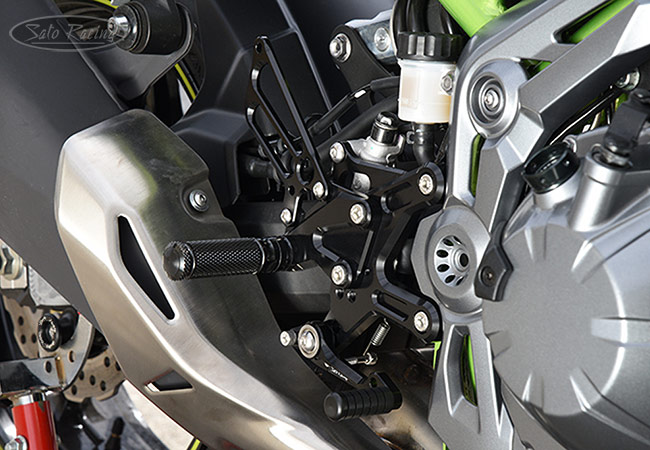 The brake pedal has miniature double stainless bearings for smooth, precise braking feel.
Our Z900 Rear Sets are fully compatible with the stock brake light pull switch and ABS.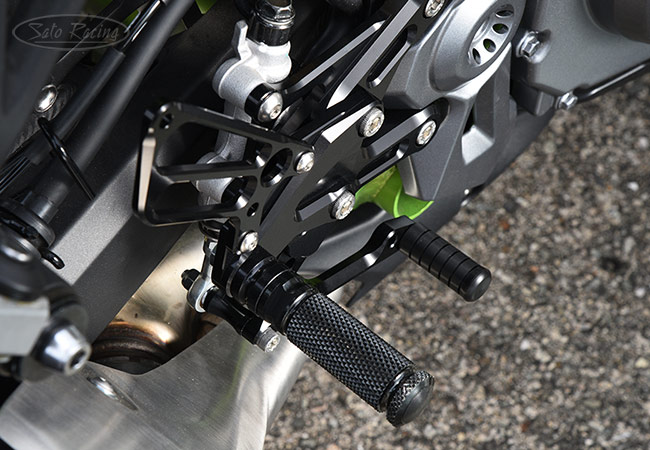 The Step Plate can be adjusted 4 ways so you can find the ideal Foot Peg position for your riding style. The range of positions is set far back compared to stock to make it easier to maintain a 'full tuck' body position. The high foot position is great for corner carving, since you can get lower to the ground without scraping the pegs.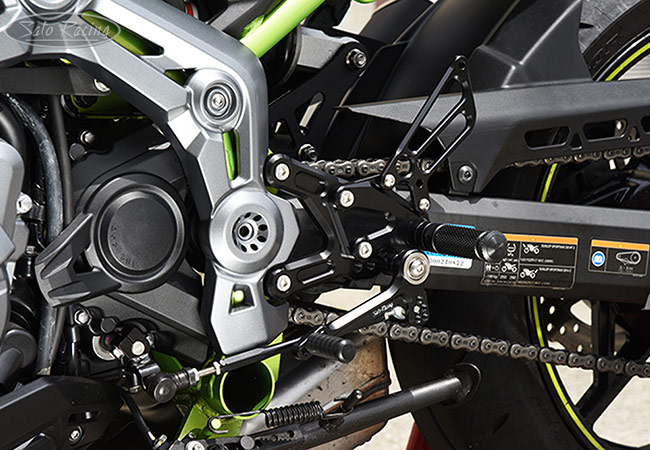 The shift pedal utilizes miniature double stainless bearings for the smoothest shift
action. Multiple adjustment points are useful for fine-tuning the shift stroke.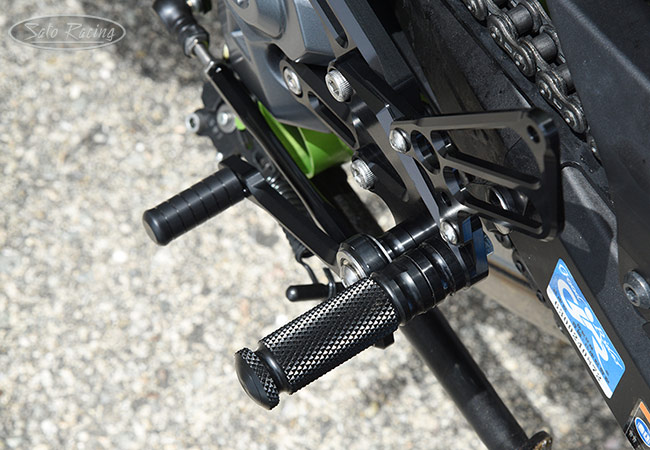 Knurled Foot Pegs provide a comfortable, intuitive feel, and nice grip even in wet conditions.

The standard Pedal Tips are made of high-density Delrin plastic. Additional Pedal Tip styles,
such as aluminum Pedal Tips with fluted rubber sleeves, are an available option: More Details.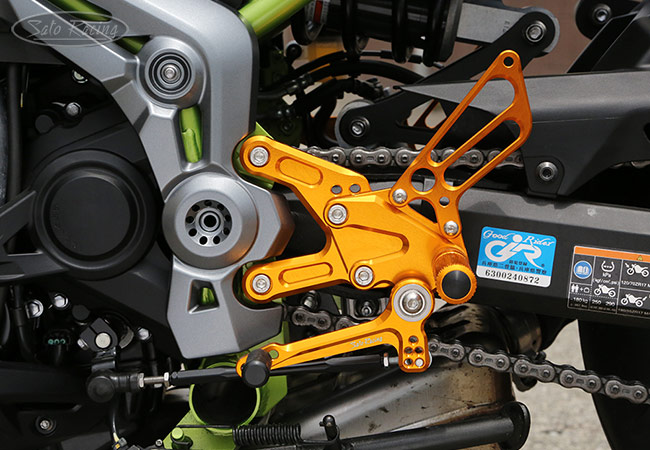 These Rear Sets provide a dedicated stock shift pattern.
(Reverse/GP shift pattern is not an option for this model)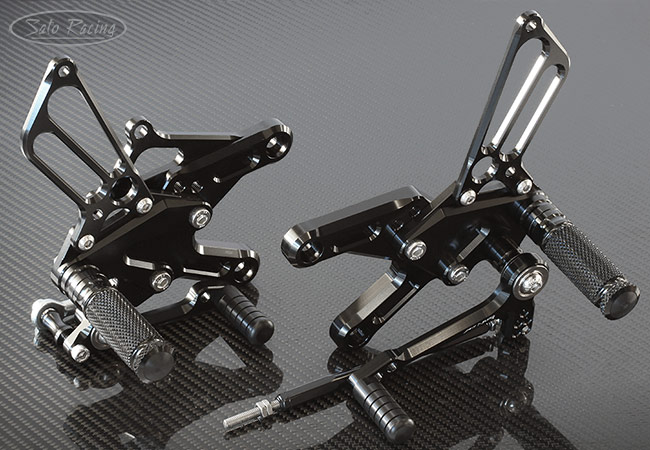 BLACK
K-Z917RS-BK
$575
SILVER
K-Z917RS-SV
$575
GOLD *
K-Z917RS-GD
$575
* Click Here for important info about Sato GOLD-anodized parts.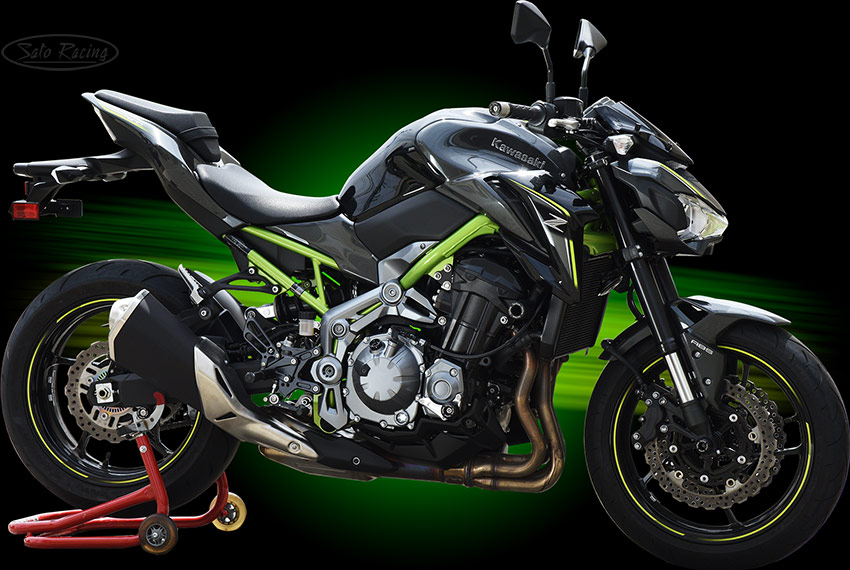 More Sato Racing items for Z900