DUCATI 749 / 999
SATO RACING Rear Sets for Ducati 749 / 999 are made of high grade billet aluminum anodized in your choice of Black, Silver, or Gold finish. The shift pedal utilizes double stainless bearings for smooth, precise pedal movement. Deeply knurled footpegs provide excellent grip and feel, even in wet conditions. These Rear Sets provide 2 positions of adjustment in a range that puts your feet higher and slightly forward compared to stock.

These Rear Sets are designed to work with the stock Ducati brake pedal, but we do offer an optional adjustable Brake Pedal Kit that goes well with these Rear Sets.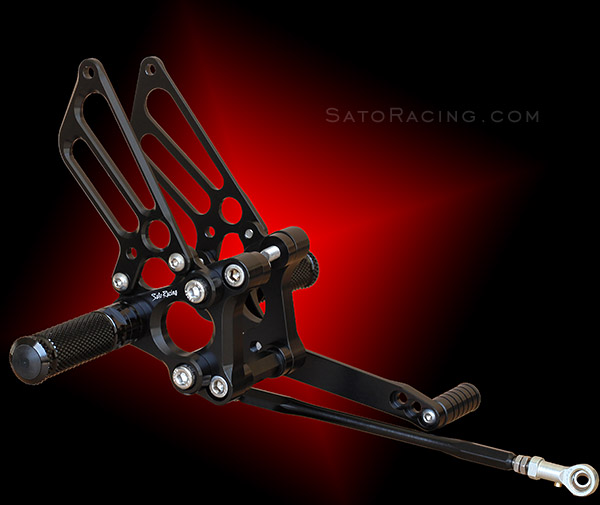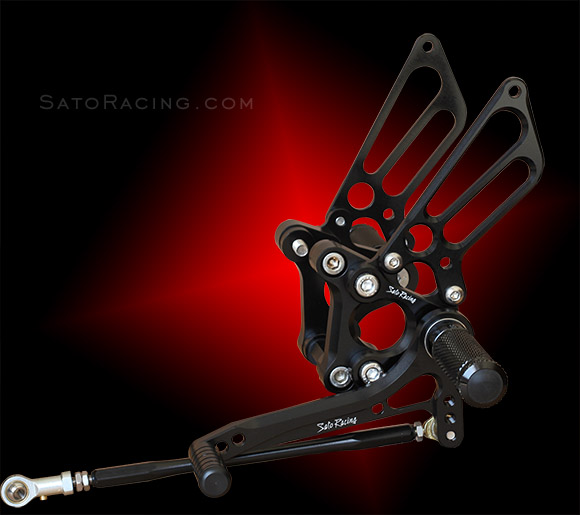 POSITIONS
| | | |
| --- | --- | --- |
| 1 | 12.5mm Forward | 15mm Up |
| 2 | 12.5mm Forward | 20mm Up |
note: all measurements are in relation to stock position (0 mm).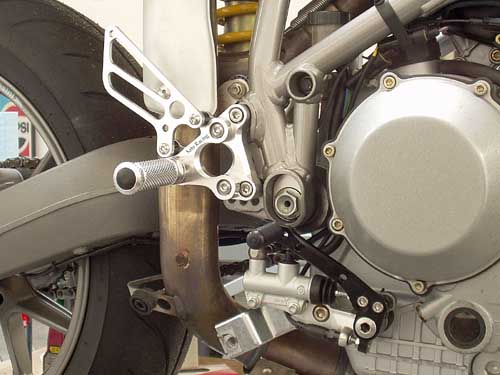 Shown with optional SATO Adjustable Brake Pedal
Note: Right side heel guard cannot be used on SBK replica model.

You can switch from stock shift to reverse shift pattern
by rotating the change arm.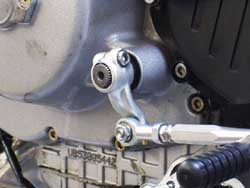 STOCK PATTERN REVERSE PATTERN
Rear Sets
BLACK
D-999RS-BK
$525
SILVER
D-999RS-SV
$525
GOLD
D-999RS-GD
$525

OPTIONAL PARTS

ADJUSTABLE BRAKE PEDAL KIT
This Brake Pedal Kit replaces the stock brake pedal on Ducati 749 / 999.
Anodized billet aluminum with stainless steel bolts and a Delrin pedal tip.
BLACK
D-BPD-BK
$185
SILVER
D-BPD-SV
$185
GOLD
D-BPD-GD
$185

SATO RACING offers a full selection of Replacement Parts for our Rear Sets.
* * * Contact us to place an order * * *
To find out individual part names & numbers, see the illustrated parts list
included with your Sato Rear Sets, or Download the PDF: Parts List

More Sato Racing items for DUCATI 749 / 999