DUCATI Panigale V4/ S ('18)
HELMET LOCK
Keep your helmet secure with a SATO RACING Helmet Lock for Ducati Panigale V4! This rugged lock mounts between the left passenger peg bracket and the seat rail, giving you a convenient way to stow your helmet.

A Sato Racing Helmet Lock is the perfect solution for all those occasions when you want to stop somewhere while out on a ride, yet you don't want to leave the helmet sitting on the bike unattended, but you don't feel like carrying your helmet around with you everywhere either. Includes 2 keys.

A matching Helmet Anchor is an available option.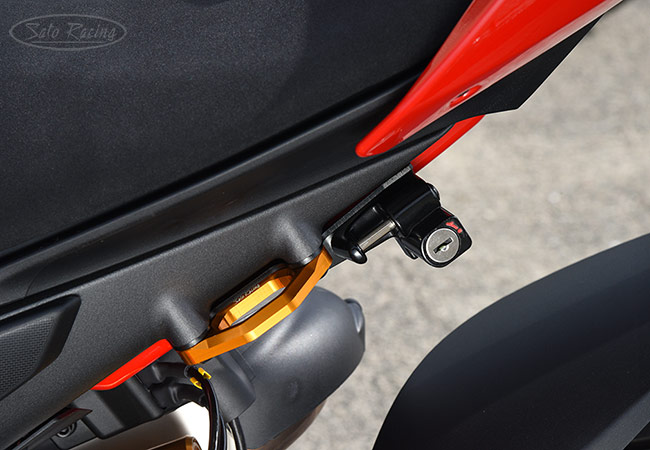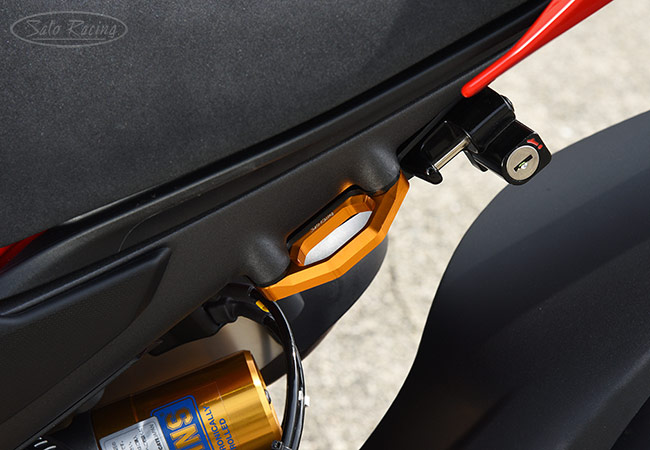 Our Panigale V4 '18 Helmet Lock can be installed with or without the passenger peg
brackets in place. It can also be installed together with our Panigale V4 Racing Hook.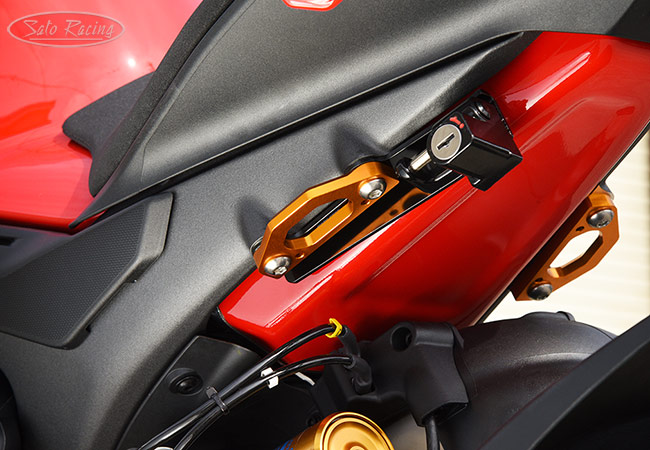 Panigale V4 Helmet Lock and Racing Hooks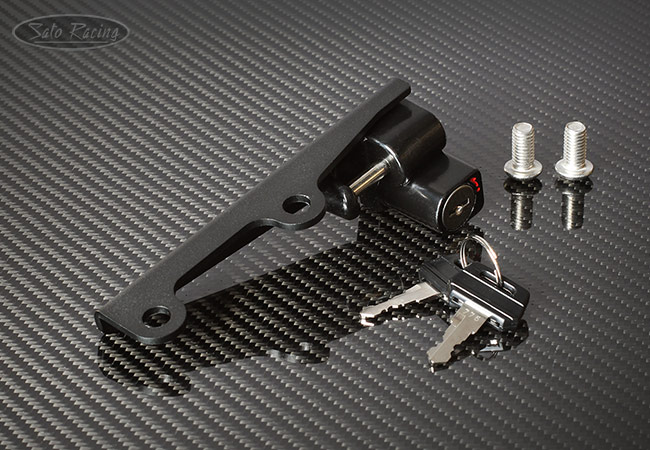 HELMET LOCK
D-V418HL
$55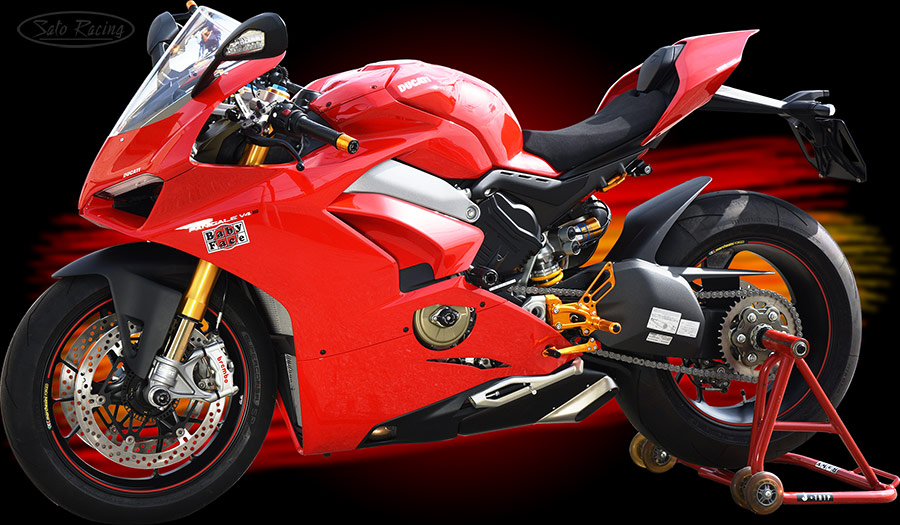 More Sato Racing items for Ducati Panigale V4