FUEL TANK QUICK-RELEASE PIN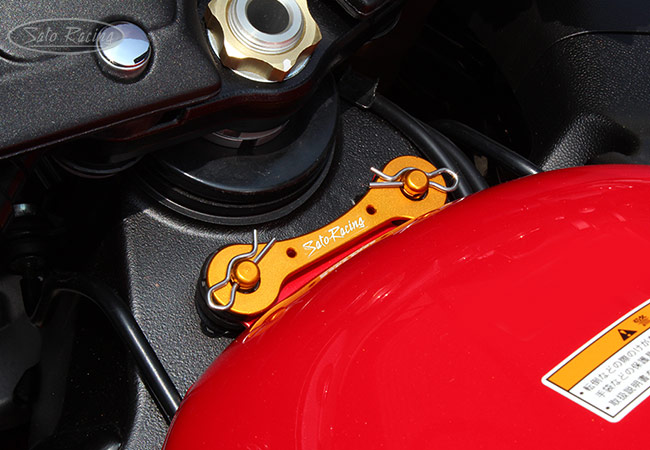 Release your fuel tank in seconds with a SATO RACING Quick-Release Tank Pin. It is as easy as pulling the two R-clips. This part is designed for endurance racing, but even if you don't race, it looks way cooler than the stock tank bolts. Choice of Black, Silver or Gold anodized aluminum plate with Gold hitch pin bolts and R-clips. Fits select Suzuki and Kawasaki models.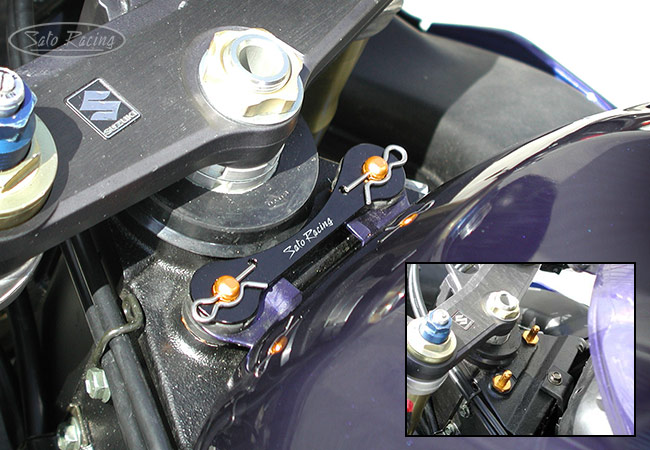 (2004 GSX-R600)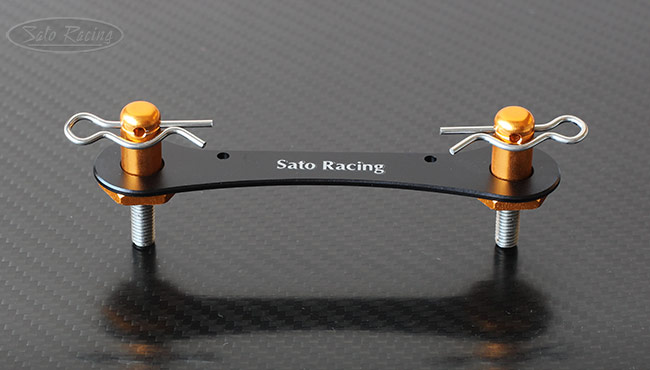 Most of our Tank Pins have 'Sato Racing' block lettering on the plate as seen above,
but a few models such as the Tank Pin for Hayabusa have the later-style script logo.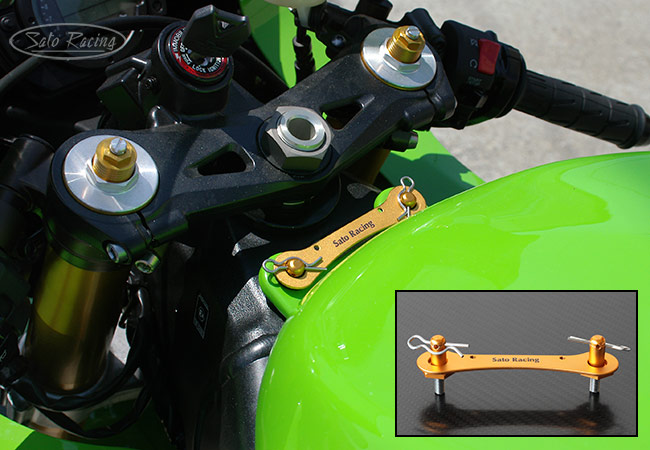 (2004 ZX-10R)


KAWASAKI ZX-10R ('04-'05) / ZX-6R ('07-'08)
BLACK
K-ZX10PIN-BK
$42.95
SILVER
K-ZX10PIN-SV
$42.95
GOLD
K-ZX10PIN-GD
$42.95
SOLD OUT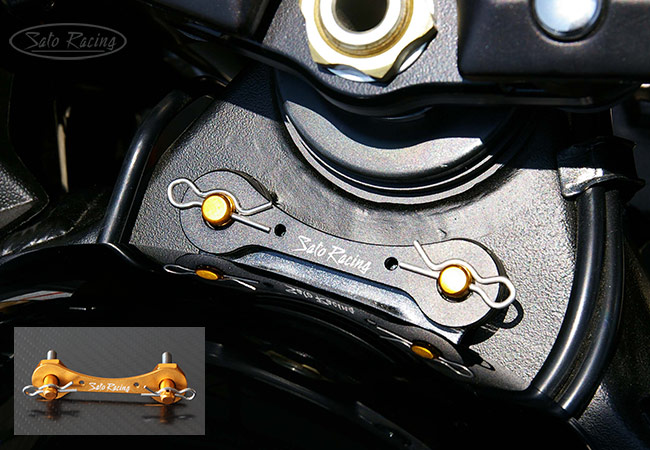 SUZUKI GSX1300R HAYABUSA ('08- )
BLACK
S-GSX1308PIN-BK
$42.95
SILVER
S-GSX1308PIN-SV
$42.95
GOLD
S-GSX1308PIN-GD
$42.95


SUZUKI GSX1300R HAYABUSA ( -'07)
BLACK
S-GSX13PIN-BK
$42.95
SILVER
S-GSX13PIN-SV
$42.95
GOLD
S-GSX13PIN-GD
$42.95


SUZUKI GSX-R1000 ('05-'06)
BLACK
S-GSX105PIN-BK
$42.95
SILVER
S-GSX105PIN-SV
$42.95
GOLD
S-GSX105PIN-GD
$42.95


SUZUKI GSX-R1000 (-'04) / GSX-R600 ('01 -'03)
BLACK
S-GSX1PIN-BK
$42.95
SILVER
S-GSX1PIN-SV
$42.95
GOLD
S-GSX1PIN-GD
$42.95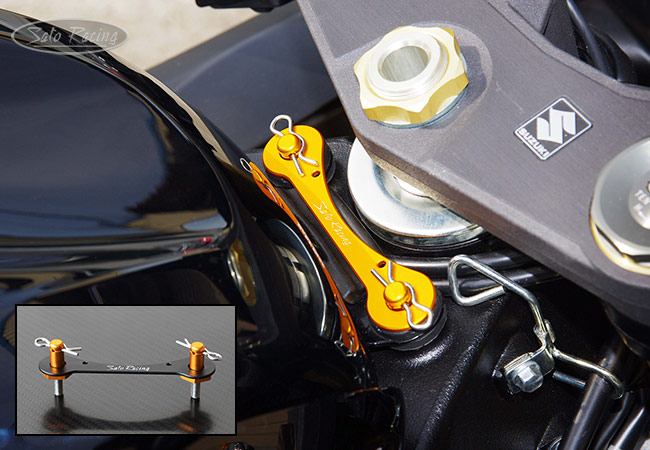 SUZUKI GSX-R600/750 ('04-'05, '11- ) / SV1000
BLACK
S-GSX604PIN-BK
$42.95
SILVER
S-GSX604PIN-SV
$42.95
GOLD
S-GSX604PIN-GD
$42.95