KTM 1290 SUPER DUKE R ('14- )
FRAME SLIDERS
SATO RACING Frame Sliders for 2014 and up KTM 1290 Super Duke R feature slider pucks made of hard, abrasion-resistant DELRIN plastic to provide maximum protection of the engine and frame if in a slide at speed on the track. Mounted with anodized billet aluminum brackets and collars, with chrome molybdenum bolts. (L/R Set of 2)

Also available for 1290 Super Duke: [R]-Side Engine Slider.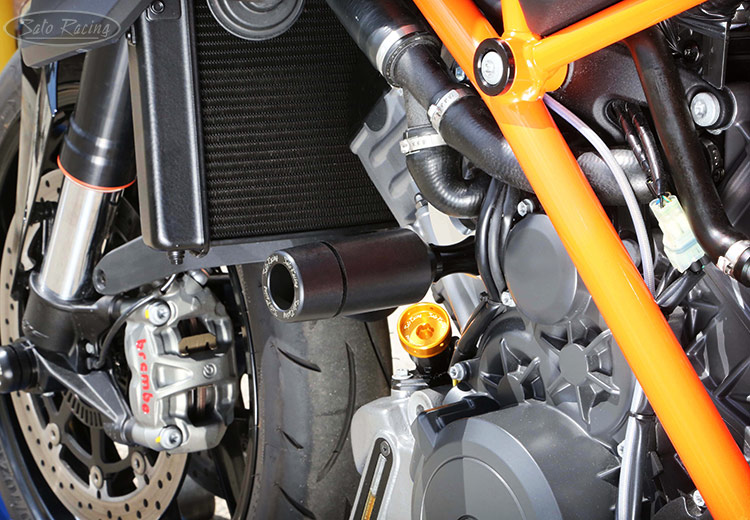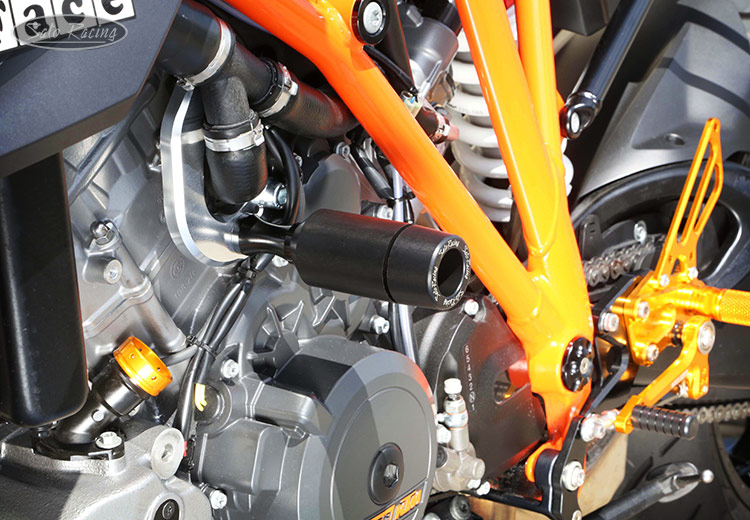 (LEFT SIDE)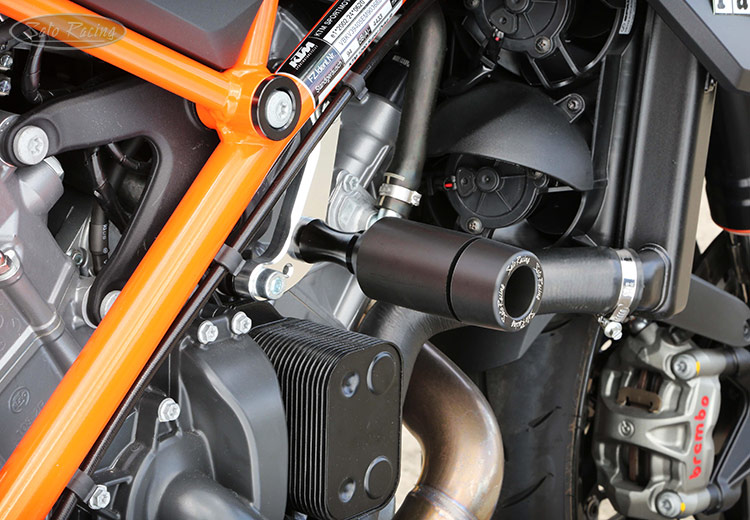 (RIGHT SIDE)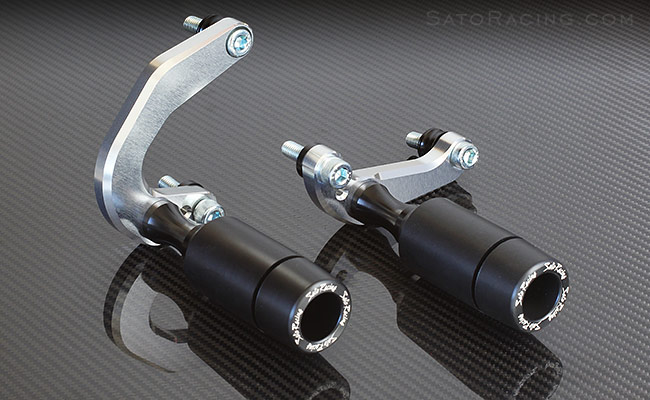 FRAME SLIDERS
(Set of 2)
KTM-1290FS
$220

KTM 1290 SUPER DUKE R ('14- )
[R] ENGINE SLIDER
SATO RACING [R]-side Engine Slider for 1290 Super Duke R helps protect the engine clutch case and surrounding parts from scrapes and other damage if you lay it down on the track. Sturdy anodized billet aluminum mounting bracket with a tough, abrasion-resistant Delrin Slider plate, securely attached to the engine case with aluminum collars and stainless steel bolts.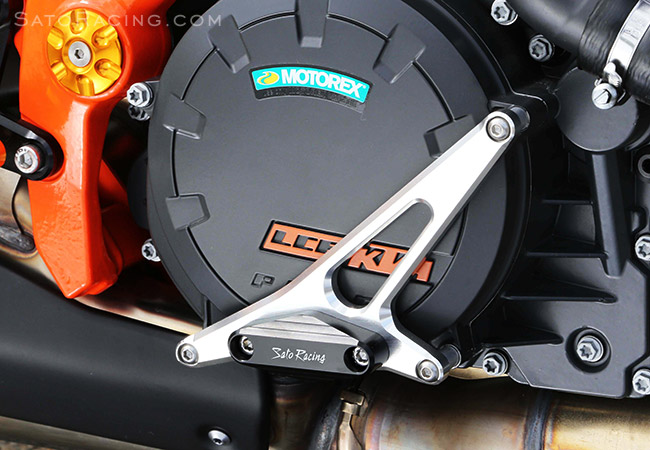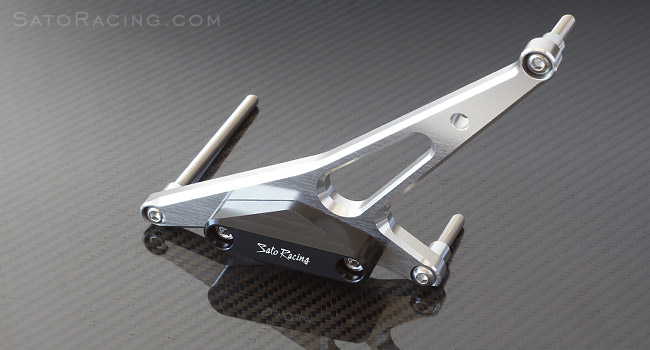 [R] ENGINE SLIDER
KTM-1290ESR
$120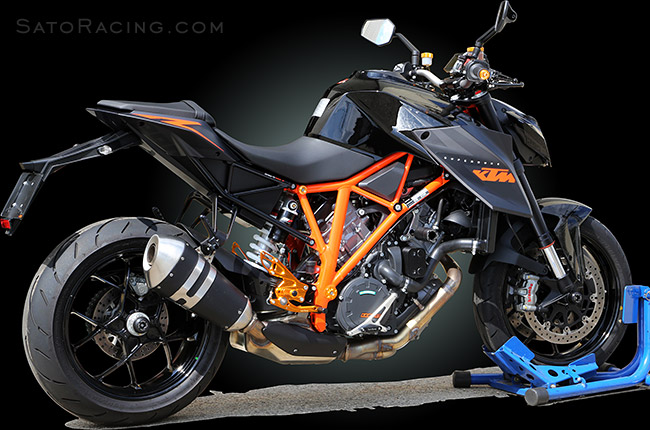 SATO RACING stocks a full selection of Replacement Parts for our Frame and Engine Sliders.
* * * Contact us to place an order * * *
To find out individual part names & numbers, see the illustrated parts list included with
your SATO Sliders, or view the PDF parts list: Frame Sliders | [R] Engine Slider
Replacement slider pucks and related parts:
SLIDER PUCK SDR-L100D
+ COLLAR 10Z
$50
SLIDER PLATE SDRP-55
(for Right Engine Slider)
SDRP-55
$30
SOCKET HEAD M6x10mm
(for Right Engine Slider)
SBT-M610
$1.50

More Sato Racing items for KTM 1290 Super Duke R