KAWASAKI ZX-10R ('11-'15)
CARBON REAR FENDER
SATO CARBON Rear Fender for Kawasaki ZX-10R ('11-'15) is made of 1mm-thick autoclave-formed prepreg dry carbon for superior strength and durability, along with light weight. Sleek, low profile design features a handsome 'Twill' weave pattern for a high end custom look. Glossy finish.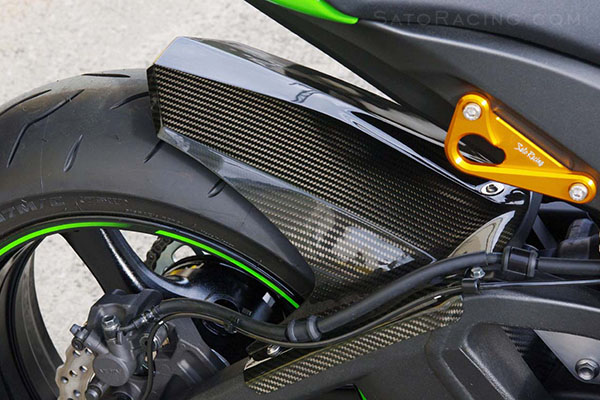 REAR FENDER
(Glossy Finish)
K-ZX1011CB-RF
$450
SOLD OUT
This item is now sold out, but we do have one left in our inventory that
has a few small flaws in the finish. If you are interested, Contact Us
and make us an offer, and we will see what we can do for you.

More Sato Racing items for 2011-15 ZX-10R