BMW S1000R ('14-'17)
ENGINE SLIDERS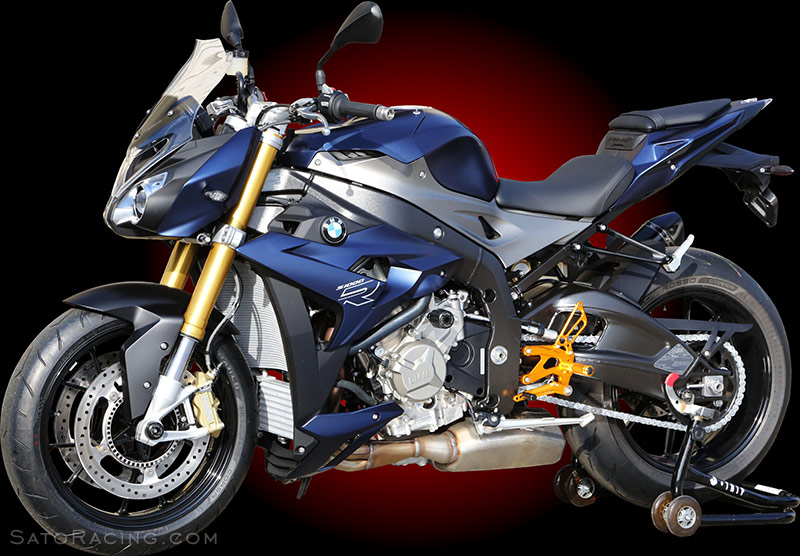 SATO RACING Engine Sliders for 2014 and up BMW S1000R feature 'Revolver'-style slider pucks made of hard, abrasion-resistant DELRIN plastic for maximum protection of the fairings and exposed engine parts if in a slide at speed on the track. Sliders are attached to the engine case with anodized billet aluminum brackets and collars, and stainless steel bolts. (L/R Set of 2)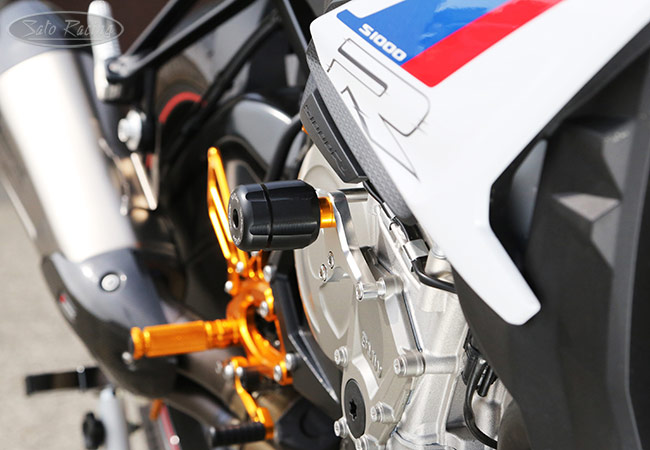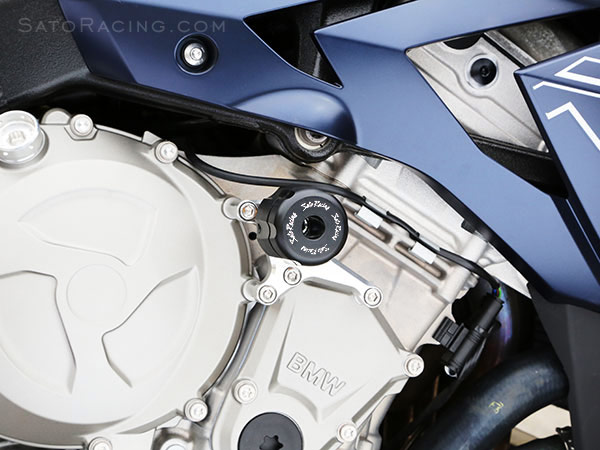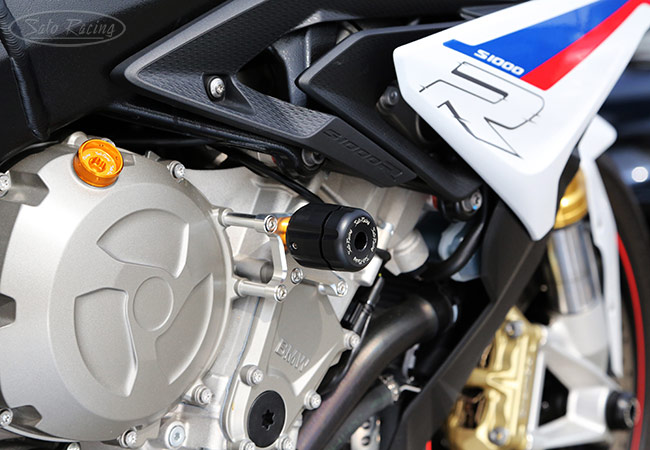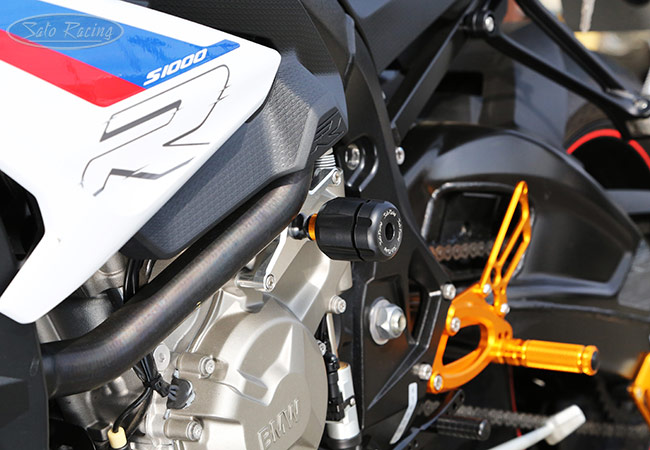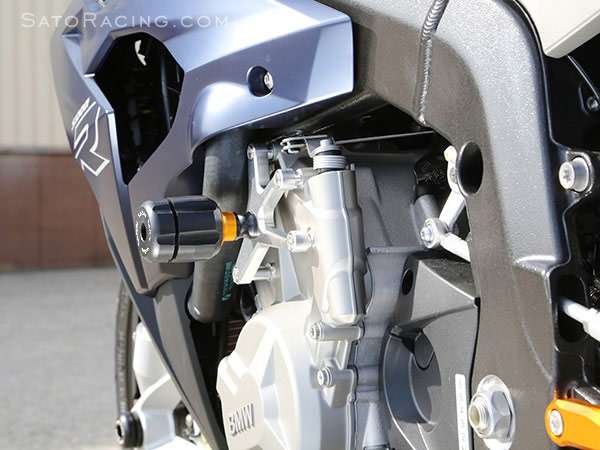 Slider brackets are mounted at 4 points. This design spreads the
load of blunt impacts across a wider area to help minimize damage.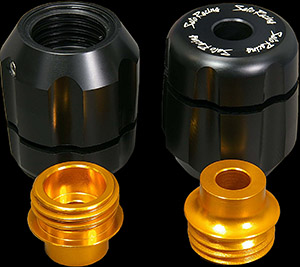 Our 'Revolver'-style slider pucks have an innovative twist-on
design that makes it easy to replace a slider puck without
having to also remove the mounting hardware.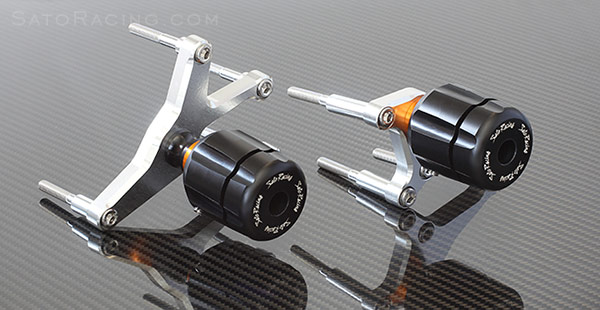 ENGINE SLIDERS
(Set of 2)
BMW-S1000ES-BK
$220

SATO RACING offers a full selection of Replacement Parts for our Engine Sliders.
* * * Contact us to place an order * * *
To find out individual part names & numbers, see the
illustrated parts list included with your Sato Engine Sliders.

More Sato Racing items for S1000R